THE AMERICA ONE NEWS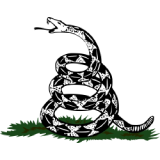 Dec 11, 2023  |  
0
 | Remer,MN
Sponsor: 
WISH-TEXT.COM
 Personalized AI Greeting and Sympathy Cards for the Social Media.
Sponsor: 
WISH-TEXT.COM
 Personalized AI Greeting and Sympathy Cards for the Social Media.
Bob Unruh
---
---
(Unsplash)
Big Tech mostly likes mentions of Pride month. The ideology is plastered all across the web at this time year, with drag shows, pornographic book promotions in libraries, demands that parents "affirm" even transgenderism's beliefs.
But not when a Christian pastor and occasional blogger writes to his congregation with suggestions on how to respond to their children's questions about the lifestyle choices.
A report at PJMedia cites the case of Dan Phillips, of Copperfield Bible Church, who had posted on a blog page his letter to his congregation explaining how to explain it.
He, of course, had breached the cardinal rule of the LGBT faith, to which even Joe Biden subscribes without reservation: That only positive things can be said about the agenda, even if they're not true.
Instead, Phillips wrote the facts, the science.
He explained God made a man and a woman and while people say "gender," the better term is "sex."
"How many sexes did God make? That's right: two. And when God saw it wasn't good for the man Adam to be alone, what did God make for him, in Genesis 2? That's right, a woman, named Eve. So God invented marriage, when a man wants to be with a woman in a special way, and a woman wants to be with a man — only the two of them, with each other."
He said, though, "Some poor sad men don't want to have a woman as their wife. They want another man. And some poor sad women don't want a man, they want another woman. They are ashamed to want these things, they feel guilty. When we feel guilty, we can only do one of two things. We can go to God, confessing our sins and finding His forgiveness and help. Or we can pretend that we're okay, and just keep holding to our sin. When people want to pretend these broken, wrong desires are okay, they call it being 'gay,' pretending to be truly happy. But they don't have peace with God, and they won't be happy when God's patience comes to an end and He judges them."
Further, he explained, "And then there are other people so broken by sin that they aren't willing to be what God made them. God made them a man or a woman — remember, He only made two sexes — but they want to pretend to be something else. Men want to pretend to be women, and women want to pretend to be men. Of course, we are what God made us, and no one can really become the opposite sex. They may try very hard, and even hurt themselves, but it just can't be done. Still, sometimes we keep pretending, even though it really harms and shames us to do so. And when men or women pretend to be the opposite sex, they call it being 'trans.'
"So they took the whole month of June to pretend together that all these wrong and harmful things are good, and they call June 'Pride' month."
PJMedia explained the PyroManiacs blog, on a Google platform, immediately censored the comments.
The report noted that the letter even had been "scrubbed" from Wayback Machine and others, as well as Google Search.
Phillips told PJMedia that he wanted to help parents talk to their children about the "Pride" intrusions.
He pointed out, "The letter I wrote specifically forbade hatred and specifically enjoined love, prayers and willingness to help. If a simple statement of the old-as-the-Bible Gospel of Christ – that sin kills, that we are sinners, and that Christ saves repentant sinners – is 'hate speech' requiring censorship, the Christianity must be censored."
He said, "Real hate speech is telling people that they are doomed to live hopeless lives as slaves of destructive sin. It is telling them that other sinners can be redeemed and freed in Jesus Christ, but not them. It is telling them that their only hope is paper-thin rationalization and censorship of all contrary views. That's hate speech."
The letter, which is online, affirmed, "Remember, God so loved sinful men and women that He sent Jesus to save sinners. Jesus can save any sinner! There is no sin too big for Jesus. He shed His blood so that His people could be forgiven and freed from every last sin of every size! When we turn from our sin and believe in Jesus, we can know that all our sins are forgiven. Isn't that just the most wonderful news there is?"
PJMedia, too, warned parents, "Parents, your job is to inculcate your kids with the truth of God's word. Saturate their lives with it. Memorize scripture with them, take them to a Bible-believing church, and model your faith boldly and without apology. The world wants your children. Do everything in your power to protect them from the 'flaming darts of the Evil One.' The sword of the spirit—the Word of God—is your most effective weapon."
This article was originally published by the WND News Center.
This post originally appeared on WND News Center.