THE AMERICA ONE NEWS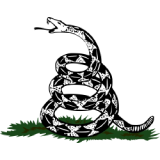 Dec 2, 2023  |  
0
 | Remer,MN
Sponsor: 
WISH-TEXT.COM
 Personalized AI Greeting and Sympathy Cards for the Social Media.
Sponsor: 
WISH-TEXT.COM
 Personalized AI Greeting and Sympathy Cards for the Social Media.
Jack Davis
---
---
A computer model trying to guess what is taking place below the surface of the earth is warning that a massive Italian "supervolcano" could be heading toward an eruption.
The new study is focused on the Campi Flegrei volcano in southern Italy, which last erupted in 1538.
LiveScience noted that 1.5 million people live above the supervolcano.
The site speculated about what could happen if Campi Flegrei were to "reenact its largest previous eruption."
The volcano would "punch molten rock and volcanic gases high into the stratosphere, unleashing 100-feet-high … tsunamis and spread a plume of sulfur and toxic ash that could plunge Earth into global winter for years — killing crops and causing mass extinctions," LiveScience reported.
Lead author Christopher Kilburn avoided such dire predictions, but said that the ground above the network of molten lava and gases is being strained near the breaking point based on research that looked at the past 70 years.
"Our new study confirms that Campi Flegrei is moving closer to rupture," he said. However, "this does not mean an eruption is guaranteed. The rupture may open a crack through the crust, but the magma still needs to be pushing up at the right location for an eruption to occur."
"This is the first time we have applied our model, which is based on the physics of how rocks break, in real-time to any volcano," he said, noting that since 2017, "Campi Flegrei has behaved as we predicted, with an increasing number of small earthquakes indicating pressure from below."
"The study is the first of its kind to forecast rupture at an active volcano," he said.
Nicola Alessandro Pino of the Vesuvius Observatory said the study showed "parts of the volcano are becoming weaker. This means that it might break even though the stresses pulling it apart are smaller than they were during the last crisis 40 years ago."
Small earthquakes connected to the volcano have affected the town of Pozzuoli, lifting the ground around it 13 feet over time, according to a news release on the study issued by the American Association for the Advancement of Science.
The release said more than 600 small earthquakes took place there in April alone. The disturbance is due to the movement of liquids and gases 2 miles below the surface.
Researchers believe the strength of the ground around the volcano is about a third of what it was in 1984.
The post An Innovative Computer Program Has Something to Say About a European 'Supervolcano' appeared first on The Western Journal.