THE AMERICA ONE NEWS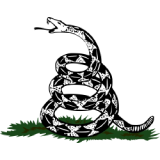 Dec 9, 2023  |  
0
 | Remer,MN
Sponsor: 
WISH-TEXT.COM
 Personalized AI Greeting and Sympathy Cards for the Social Media.
Sponsor: 
WISH-TEXT.COM
 Personalized AI Greeting and Sympathy Cards for the Social Media.
Max Greenwood
---
---
The indictment of former President Donald Trump in connection with his handling of classified government documents is forcing his 2024 primary rivals into an awkward position: defending the man they're trying to defeat.
Within hours of the indictment news, several of Trump's Republican challengers rushed to his defense, accusing President Biden and his Justice Department of weaponizing the legal system in an effort to take out one of his chief political opponents and the ostensible head of the Republican Party.
It's a difficult predicament for the ever-growing field of Republican presidential hopefuls, but one that underscores a powerful dynamic within the modern GOP. Despite a long list of scandals, Trump remains a beloved figure among the party's conservative base, and failing to defend him in the face of his legal troubles could prove potentially damaging to 2024 contenders.
"Republicans fundamentally hate unfairness on the left and unfairness in government," said Bryan Lanza, who worked on Trump's 2016 campaign and remains close to the former president's team. "What works for Trump it's the fact that since 2015 there's been a dual system in American politics and American media. There's everybody else and a normal set of rules. And then there's Donald Trump and a different set of rules."
"It's where the GOP is when they see this," he added. "It's an organic feeling within the GOP that it's a two-pronged system."
That argument — that Trump has been held to a different standard than other politicians — has so far dominated the conversation among the party's 2024 contenders.
Vivek Ramaswamy, an entrepreneur who's seeking the GOP's 2024 nod, condemned what he called "two tiers of justice: one for Trump on government document retention, another for Biden." He acknowledged that it would be "easier for me to win this election if Trump weren't in the race," but cast his defense of the former president as a matter of principle.
Likewise, another 2024 contender, Sen. Tim Scott (R-S.C.), decried the "weaponization of the Department [of] Justice against a former president" over the course of several years.
"You don't have to be a Republican to see injustice and want to fix it," Scott said during an interview on Fox News on Thursday evening. "You don't have to be a Democrat to see injustice and want to fix it. You just have to be an American and stand up for the right thing."
Former United Nations Ambassador Nikki Haley chimed in on Friday, claiming that the indictment was an example of "prosecutorial overreach, double standards, and vendetta politics" in the U.S. justice system.
Perhaps the most telling response to the indictment came from Florida Gov. Ron DeSantis, Trump's most serious challenger for the 2024 Republican nomination. In a Thursday night tweet, he hammered the indictment as politically motivated and vowed to go after the Justice Department if elected to the White House.
"The weaponization of federal law enforcement represents a mortal threat to a free society," DeSantis, who has feuded bitterly with Trump in recent weeks, wrote. "We have for years witnessed an uneven application of the law depending upon political affiliation."
DeSantis's quick response to the indictment, coming just a few hours after the news broke, marked an about-face from how he handled Trump's indictment in Manhattan earlier this year over an alleged hush money scheme. After that indictment, DeSantis remained silent for days before he was eventually goaded into a defense of the former president.
"I think the fact that he was quick to the draw this time — it's an acknowledgement that you can't just wait and see where things go," one Republican strategist said. "You might be running against Trump, but this is an animating issue for the base. They see it as a right-vs.-wrong thing."
So far, only one 2024 Republican, former Arkansas Gov. Asa Hutchinson, has called for Trump to end his campaign in the face of the latest indictment, arguing that the charges would be "a major distraction" in the presidential contest.
Yet even candidates who have positioned themselves as Trump critics have taken a more cautious approach. Former New Jersey Gov. Chris Christie, a Trump-ally-turned-critic, said he would wait to see "what the facts are when any possible indictment is released."
"As I have said before, no one is above the law, no matter how much they wish they were," Christie wrote on Twitter. "We will have more to say when the facts are revealed."
Former Vice President Mike Pence, who has made a point to target Trump over his involvement in the Jan. 6, 2021, riot at the U.S. Capitol, told conservative radio host Hugh Hewitt on Friday that while nobody is above the law, he had "hoped that the DOJ would see its way clear not to move forward here." 
Federal prosecutors unsealed the 49-page indictment on Friday, accusing Trump of illegally keeping classified documents concerning "United States nuclear programs; potential vulnerabilities of the United States and its allies to military attack; and plans for possible retaliation in response to a foreign attack."
It also alleges that the former president sought to block the FBI and grand jury investigations and hide the fact that he had retained the documents.
Trump is slated to appear in federal court in Miami for his arraignment on Tuesday. 
Yet Trump already appears poised to capitalize on the indictment, much as he has from past controversies. After his last indictment in late March, Trump's campaign raised a staggering $4 million in the first 24 hours that followed. His team began sending out fundraising pleas just minutes after news of the federal indictment broke on Thursday. 
There are also questions about how the indictment will change the trajectory of the Republican primary going forward. After his last indictment, Trump surged in public polls, helping him consolidate support in the primary and beat back speculation that he was in danger of being overtaken by DeSantis.
At the same time, the tendency of conservative voters to rally behind Trump at his toughest moments could force his Republican rivals to reevaluate their strategies toward the former president at a time when some contenders have begun more openly attacking him.
Still, Lanza noted, it's not that Trump doesn't have any political vulnerabilities. But "whoever wants to beat Trump — you're not going to beat him on these indictments," he said. "You're going to beat him by convincing GOP voters that Trump is a losing entity, a losing brand."