THE AMERICA FIRST NEWS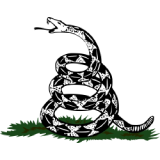 May 28, 2023  |  
0
 | Remer,MN
AM1.NEWS
The American Majority
The go-to-site for the news WE read. @am1_news
The go-to-site for the news WE read. : Created and operated in USA. Contact : support@am1.news : @am1_news
AM1.NEWS: The go-to-site for the news WE read : Contact: support@am1.news : Twitter @am1_news: The Internet of Us™ : AM1.NEWS
Amie Parnes and Dominick Mastrangelo
---
---
Wall-to-wall media coverage of Donald Trump's indictment this week underscores the former president's hold on the press and the challenges for rivals to break through.  
Cable networks breathlessly covered the indictment, even when there was little new to report. 
Local news helicopters followed as Trump left his Florida home for the airport, prompting comparisons to the O.J. Simpson Ford Bronco chase in 1994.  
Choppers hovered again as Trump's motorcade snaked up the highway to the Manhattan courthouse, and again as he departed the Big Apple that afternoon.  
On Tuesday night —even with a consequential election in Wisconsin to determine the balance of the state's supreme court —there was little talk of anything else.   
The non-stop Trump-cycle foreshadows what the months ahead are likely to look like for Trump's GOP opponents and President Biden.  
 The public appetite for Trump news can make it difficult for others to break through.  
While some cable networks "love to hate him," as one Democratic strategist put it, the former president is good for business.  
"As much as I hate to say it, Trump sells, he's good for television ratings, he's good for books, he drives the conversation for better or worse," the Democratic strategist acknowledged.  
It's an old story in the media, that prompted some to question whether companies criticized for giving Trump free press in the run-up to the 2020 election had learned anything.  
Seven years ago, as Trump dominated the airwaves and front pages, then-CBS CEO Les Moonves declared at a Morgan Stanley Conference that Trump's presidential run "may not be good for America, but it's damn good for CBS." Moonves later claimed it was a joke, saying it lacked context and was in response to a question not about TV ratings but local political ad spending.  
The current Trump media blitz created a meta moment of sorts. Even television pundits highly critical of Trump acknowledged he was driving their coverage. 
MSNBC morning host Joe Scarborough, who has made a name for himself in the cable news business criticizing Trump and his allies, pointed out on his show Wednesday morning that Trump was once again "manipulating" media companies like the one he works for as part of a campaign strategy. 
"We were on it," Scarborough said of the television coverage of Trump's plane taking off from Mar-a-Lago and landing in New York. "Every network was on it forever, and then it lands, and we're on the Trump plane. We gave the guy, I would guess, $40 to $50 million of earned media." 
If the news business is addicted to Trump, it will be a difficult addiction to fix.  
Nielsen Media Research data showed each of the three major cable news networks — Fox News, CNN and MSNBC — averaged more than a million "total day" viewers on Tuesday, a rare boon for the networks since Trump left office.  
Fox experienced its biggest bump during Trump's post-indictment speech from Mar-A-Lago, which it aired in full, averaging 4.4 million viewers in prime time.  
CNN, which also carried the majority of Trump's speech live, netted 1.7 million. MSNBC, which notably decided against airing Trump's speech live, pulled in 2.3 million during the same time period.  
The cable news channels have shown no sign of turning their attention away from the former president since, with Fox announcing late Thursday the former president would sit with Tucker Carlson, cable's top-rated host, for what it billed as Trump's "first interview since his indictment."  
Tobe Berkovitz, a professor emeritus at Boston University who worked as a political media consultant, said "it is the gift that will keep on giving for cable news."  
"Prior to the indictment news cycle, the liberal cable networks managed to eke out hour after hour of commentary about Trump. But that was a stretch," Berkovitz said. "With the indictment, all-Trump, all the time is a lay-up." 
He predicted that when the current story "reverts to a lower key hiatus between the indictment and court hearings, Trump will fire up the publicity afterburners and provide cable news a revised rationale for the Trump obsession." 
Other political players have to adapt their strategies for the media's Trump obsession.  
During the 2020 presidential election, at the height of the COVID-19 pandemic, Joe Biden and his team debate what to do.  
They ended up building a television studio at Biden's Wilmington home, allowing him to speak directly to the public. That worked during a pandemic that has much of the country locked in their homes, but 2024 will be a different situation.  
On Wednesday, White House Press Secretary Karine Jean-Pierre was asked by a reporter whether there was concern that Biden's trip this week to Minnesota and his overall messaging would be overshadowed by the media spotlight on the Trump indictment.  
"Our focus is going to continue to be on the American people," Jean-Pierre said. "What you all cover is up to you, but we're going to do our best to stay the course, to talk about the issues that matter." 
By the end of the week, another story— the expulsion of two Tennessee lawmakers after their participation in an anti-gun protest — became the top story for most news outlets.  
But Michael Serazio, an associate professor of communication at Boston College, predicted that Trump would continue to dominate news coverage in the coming months.  
"It's entirely symbiotic," Serazio said of the relationship between the former president and the press. "As much as he needs the media to fortify his popularity, the media needs a character like Trump because he was and will remain a totally unique performer in American politics.  
"These media companies are stages, and they need a lead actor," he continued, adding that this week it "felt like the main character had returned to the stage."  
Brett Samuels contributed.  
Note: You can use @chatbot mention tag to interact with ChatGPT language model in comments. Neither your comment, nor the generated responses will appear in "Comments" or "News & Views" streams.