THE AMERICA FIRST NEWS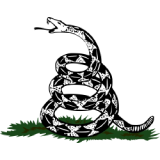 Sep 24, 2023  |  
0
 | Remer,MN
Sponsor: 
WISH-TEXT.COM
 Craft Personalized Messages With Ease! Wish It? Text It!
Sponsor: 
WISH-TEXT.COM
 Craft Personalized Messages With Ease! Wish It? Text It!
Karl Evers-Hillstrom
---
---
Beleaguered bank First Republic is now facing buyout bids after the Federal Deposit Insurance Corporation sought to arrange suitors Saturday following a hollowing out of the bank's share price amid several weeks of market turmoil, multiple outlets reported.
First Republic Bank is the latest financial institution to come under stress following the second- and third-largest bank failures in U.S. history.
The San Francisco-based bank, which had $212 billion in assets at the end of last year, has seen its stock price plummet 87 percent over the last two weeks as large depositors pulled their funds.
First Republic came into the crosshairs of larger competitors this week after worries about the banking sector continued to target the company following the collapse of fellow community institution Silicon Valley Bank last month.
Events have moved quickly in the last 24 hours to shore up the market's confidence in the banking sector, including reports since Friday evening that the FDIC has been shopping First Republic around to JPMorgan Chase & Co., US Bancorp, Bank of America Corp. and PNC Financial Services Group Inc.
Now, sources are saying the FDIC has given any interested buyers until Sunday to submit final bids for First Republic, as it attempts to unwind the bank's assets in an orderly fashion before Asian and American markets begin trading at the end of the weekend.
A buyout by another financial institution would help regulators avoid the type of bailout offered to Silicon Valley Bank when it fell apart in mid-March.
That effort quickly came under intense criticism from the public and legislators alike.
–Riley Gutiérrez McDermid
This is a breaking story and will be updated.
The bank runs that sparked the collapse of Silicon Valley Bank (SVB) and Signature Bank have investors and depositors worried that First Republic could be the next domino to fall. 
But even a buyout of First Republic could be hampered by regulations and the issue of larger banks gaining unfair market share advantages.
"JPMorgan is among a small number of giant banks that have already amassed more than 10% of nationwide deposits, making the firm ineligible under US regulations to acquire another deposit-taking institution," Bloomberg reports. "Authorities would have to make an exception to allow the country's largest bank to get even bigger."
Here's what to know about First Republic Bank. 
First Republic Bank's wealthy depositors have been moving their money to larger institutions seen as less likely to go under. The bank's depositors have withdrawn roughly $70 billion since SBV's collapse earlier this month, the Wall Street Journal reported. 
The mass withdrawal was sparked by the fact that 68 percent of First Republic's deposits were uninsured — meaning they were above the FDIC $250,000 limit — a higher rate than many other regional banks. 
Back it up: Regulators eye ways to insure all bank deposits
Like SVB, the bank faces hefty unrealized losses on long-term Treasury bonds and other investments that took a dive after the Federal Reserve hiked interest rates. 
While federal regulators stepped in to protect SVB's uninsured deposits, citing systemic risk to the financial system, First Republic depositors didn't want to take the risk that their funds wouldn't get the same treatment. 
First Republic's stock rebounded 35 percent on Tuesday — following a 47 percent decline on Monday — after Treasury Secretary Janet Yellen told bankers that regulators would be willing to protect depositors in other struggling banks. 
"Our intervention was necessary to protect the broader U.S. banking system. And similar actions could be warranted if smaller institutions suffer deposit runs that pose the risk of contagion," Yellen said, adding that deposit outflows from regional banks such as First Republic have stabilized.    
JPMorgan Chase & Co. Chairman and CEO Jamie Dimon answers questions during a House Financial Services Committee oversight hearing of the largest U.S. banks on Sept. 21, 2022.
The largest U.S. banks are searching for ways to help First Republic stay afloat while the bank looks to raise money. 
First Republic received $30 billion in deposits from 11 large banks on Thursday to stabilize its finances and counteract large withdrawals. Bank of America, Citigroup, JPMorgan Chase and Wells Fargo each deposited $5 billion into the bank as a show of confidence that depositors' money is safe.
The group of banks said that the move "reflects their confidence in First Republic and in banks of all sizes."
How it happened: Here's why the 'too big to fail' banks bailed out First Republic
The deposits don't appear to be enough, however, as First Republic is considering downsizing or selling parts of its business if it cannot raise sufficient funds, Reuters reported.
JPMorgan Chase CEO Jamie Dimon and other top bank executives met to discuss additional options to bolster First Republic on Tuesday, the Financial Times reported. One plan reportedly being discussed would convert some portion of the $30 billion in deposits into a capital infusion, which would give First Republic more flexibility to spend the money. 
Multiple rating agencies have downgraded First Republic to "junk" status despite last week's announcement from the big banks. 
S&P Global analysts stated that the $30 billion in deposits might not "solve the substantial business, liquidity, funding, and profitability challenges that we believe the bank is now likely facing."
Silicon Valley Bank collapsed March 10 after depositors rushed to pull funds from the tech lender. (Getty Images)
First Republic has sought to assure investors that it doesn't face the same risks as SVB, which suffered an unprecedented social media-fueled bank run from its tech and venture capitalist depositors.   
"Within business deposits, no one sector represents more than 9 percent of total deposits, with the largest being diversified real estate. Technology-related deposits represent only 4 percent of total deposits," the bank wrote in a note to shareholders. 
Inside SVB: Five things to know about the Silicon Valley Bank takeover
While 68 percent of First Republic's deposits are uninsured, a higher rate than most of its competitors, that figure is far lower than SVB (94 percent uninsured) and Signature Bank (90 percent).
"The reason why I think First Republic and the other banks, while problematic, are not as fragile is that their percentages of uninsured deposits, while relatively high, is far lower than Signature and SVB and their asset base is a good deal more diversified," said Karen Shaw Petrou, managing partner of Federal Financial Analytics. 
Sylvan Lane contributed

Updated on April 29 at 3:00 p.m.
Note: You can use @chatbot mention tag to interact with ChatGPT language model in comments. Neither your comment, nor the generated responses will appear in "Comments" or "News & Views" streams.