THE AMERICA ONE NEWS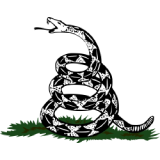 Dec 11, 2023  |  
0
 | Remer,MN
Sponsor: 
WISH-TEXT.COM
 Personalized AI Greeting and Sympathy Cards for the Social Media.
Sponsor: 
WISH-TEXT.COM
 Personalized AI Greeting and Sympathy Cards for the Social Media.
Julia Manchester
---
---
Florida Gov. Ron DeSantis's faulty 2024 launch has raised the question of whether he's really the Republican best equipped to take on former President Trump in the primary.
DeSantis announced his presidential campaign on Twitter Spaces on Wednesday alongside Elon Musk, but the event was disrupted by technical glitches and largely mocked by critics afterward.
Republicans who would like to see someone other than Trump win the party's nomination largely believe DeSantis has what it takes to win; DeSantis's campaign said he raised $1 million within an hour of launching. Then, Thursday, the campaign revealed it raised a whopping $8.2 million within 24 hours of launching.  
"That's an enormous haul for the first 24 hours and shows that there are thousands of donors big and small behind the governor," said Dan Eberhart, a DeSantis donor who said he was in the room for the raise. 
But the rocky rollout of his campaign on Twitter, as well as his dwindling poll numbers over the last several months, have dented his reputation and handed some of his rivals an easy opening to attack him.
Former Arkansas Gov. Asa Hutchinson (R), who is trailing much of the primary field in the polls, tweeted a fundraising link Wednesday, writing "Just like my policies, this link works." Meanwhile, former United Nations Ambassador Nikki Haley's campaign press secretary tweeted a video during DeSantis's launch harkening back to "our incredible campaign launch." 
But the attacks on DeSantis from some of the other candidates in the field have been coming since before he launched his campaign. On Tuesday, Haley's campaign released a memo labeling DeSantis as Trump "without the charm" and accusing him of having an "inability to interact directly with voters."
The tone of Haley's team's emails to the press has also become noticeably snarkier toward DeSantis. On Wednesday, Haley's team highlighted her next campaign stops in New Hampshire with the subject line "There's Twitter…And There's New Hampshire." 
Republican presidential candidate Vivek Ramaswamy jabbed at DeSantis in a tweet ahead of the announcement for having DeSantis donor David Sacks moderate his conversation with Musk. 
"Interested to know whether [Ron DeSantis] would've supported the bailout of Silicon Valley Bank depositors," Ramaswamy tweeted. "Since his megadonor [David Sacks] was the most vocal supporter of that bailout & he's moderating the Twitter Spaces with Ron tonight, he should ask. A legitimate policy question for a Presidential candidate."
However, DeSantis and his allies are brushing off the criticism for the event. When asked about the Twitter launch in an interview with Newsmax on Thursday, DeSantis said, "I'm actually not a big social media guy."
"I would rather watch you than be on some app, but it is important for a lot of people," he said. 
The governor also noted that "there were more people that tried to sign up than even what Twitter had anticipated," which his campaign has touted. On Thursday, the campaign tweeted a link to merchandise, writing "Breaking Twitter was just the warmup…Help us break Washington next." 
The Twitter announcement had roughly 300,000 concurrent listeners and 3.4 million total listeners as of Thursday. 
DeSantis allies have also pointed to his interview on Fox News, which averaged 2 million viewers, following his Twitter Spaces conversation. 
"I thought the governor did a tremendous job of outlining not only who he is but also his vision for the country," said Republican pollster Robert Blizzard, who is doing work with the DeSantis campaign. "When you think about who's the audience here, it's Iowa and New Hampshire Republican primary voters." 
And many supporters and critics of DeSantis have been quick to point out that his conversation with Musk on Twitter likely will not resonate with voters in the early contest states. 
"The handwringing and bed-wetting from a few folks out there is not rational," said Jason Cabel Roe, a Republican strategist. "I don't think that there is anyone in the professional political class that doesn't understand that a new platform within the Twitter platform having a technical difficulty is not, per se, Ron DeSantis or his campaign's fault. It's Twitter's fault." 
That hasn't stopped the former president from badgering DeSantis over the event. Trump called DeSantis's launch a "disaster" in a post on his social media platform Truth Social and posted a doctored video on Instagram of a rocket launching and quickly exploding with "Ron! 2024" on it. 
DeSantis responded to Trump's criticism, telling "The Pulse of New Hampshire" on Thursday that Trump "understands that I've got a good chance to beat him, because he doesn't criticize anybody else now. It's only me." 
But others say Trump will likely continue to invoke the Twitter launch in an effort to mar the Florida governor. 
"The issue here is going to be the spin of the event," said Ford O'Connell, a Florida-based Republican strategist. "If you are the Trump team, you're basically going to say, 'If he isn't ready to launch, then he isn't ready to run the country.'" 
The latest onslaught of attacks from Trump and his team is part of an effort to define the governor for primary voters before DeSantis has a chance to fully reach the Republican primary electorate. 
"It just wasn't the best opening for them. I think they're going to try to move forward," said one GOP strategist. "I think the issue they're going to have is trying to turn the narrative around —that's not going to happen unless they win Iowa." 
An Emerson College survey published Thursday showed Trump with a massive 42-point lead over DeSantis among Iowa Republican Caucus voters. 
DeSantis's allies have acknowledged the former president's lead but say that the race is much tighter than what Emerson College reported. 
"There's been other polls out there that have the race much tighter," Blizzard said. "I don't buy for a minute that that's any semblance of reality in Iowa." 
"I think it's been crystal clear for months that this is a two-man race," he said. 
DeSantis's effort to reach Republican primary voters in early states is just beginning. On Thursday, the campaign announced its first early-state blitz, dubbed "Our Great American Comeback Tour." The tour will kick off in Iowa on Tuesday and include stops in New Hampshire and South Carolina. 
"Everybody wants this election to be tomorrow, but it's not. It's a primary process," said Alex Stroman, a South Carolina Republican strategist. "I don't think that any of the candidates' announcements have shown anything except that the race is wide open and won't be decided on cable TV and within the echo chamber on Twitter." 
Blizzard echoed that point, saying the conversation taking place around the campaign will change by the Iowa Caucuses. 
"We're what, five, six, seven months away from the Iowa Caucus?" Blizzard said. "I don't think anybody will be talking about this in a week or so."