THE AMERICA FIRST NEWS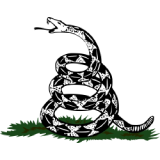 Sep 27, 2023  |  
0
 | Remer,MN
Sponsor: 
WISH-TEXT.COM
 Craft Personalized Messages With Ease! Wish It? Text It!
Sponsor: 
WISH-TEXT.COM
 Craft Personalized Messages With Ease! Wish It? Text It!
Mychael Schnell
---
---
Democrats on Capitol Hill are defending their vote for a 2018 banking deregulation bill that President Biden and other members of the party are blaming for last week's stunning collapse of Silicon Valley Bank and Signature Bank.
Forty-nine Democrats — 33 in the House and 16 in the Senate — plus Sen. Angus King (I-Maine), who caucuses with Democrats, joined Republicans in 2018 to pass the deregulation bill.
Nineteen of them are still in the House, all of whom will have to face voters next year, and 12 are in the Senate, five of whom are up for reelection in 2024. Sen. Kyrsten Sinema (I-Ariz.), who was in the House as a Democrat in 2018 and voted for the deregulation bill, is also up for reelection next year.
Proponents of the legislation, which former President Trump signed into law, saw it as a way to provide relief to small and midsize banks that were struggling with rigorous regulations put in place under the 2010 Dodd-Frank Wall Street Reform and Consumer Protection Act, which was enacted after the 2008 financial crisis.
But a number of Democrats are now blaming that rollback for the failure of Silicon Valley Bank and Signature Bank — which were exempted from the regulations in 2018 — putting the measure's Democratic supporters on the defensive as the banking blame game heats up on Capitol Hill.
Asked if she regretted her vote for the bill, Sen. Debbie Stabenow (Mich.), a member of Democratic leadership who is retiring next year, told The Hill, "Not at all."
"It was very important to me to make sure that our small banks, community banks and credit unions, who did not cause the financial crisis in 2008, were given some flexibility," she said.
Rep. Josh Gottheimer (D-N.J.)  also said he does not regret his vote for the rollback, calling the Dodd-Frank regulations "impossible" for small, medium-sized and regional banks.
"You had a set of rules that literally applied to the largest few institutions in the country and also to our small and medium-size and regional banks. It was impossible, and they were all actually merging and selling to the larger banks and you had no community banks left in this country," he said during an interview with CNN on Tuesday.
The 2018 bill — formally known as the Economic Growth, Regulatory Relief and Consumer Protection Act — exempted some banks from stricter Federal Reserve oversight and stress tests mandated under the Dodd-Frank Act by raising the asset threshold for those regulations from $50 billion to $250 billion.
Silicon Valley Bank and Signature Bank both fell within that range.
"Let's be clear. The failure of Silicon Valley Bank is a direct result of an absurd 2018 bank deregulation bill signed by Donald Trump that I strongly opposed," Sen. Bernie Sanders (I-Vt.) wrote in a statement.
Sen. Elizabeth Warren (D-Mass.), who voted against the 2018 bill and is now leading an effort to undo the legislation, said Silicon Valley Bank (SVB) and Signature Bank "would have been subject to stronger liquidity and capital requirements to withstand financial shocks" if Congress and the Federal Reserve had not rolled back stricter oversight.
"They would have been required to conduct regular stress tests to expose their vulnerabilities and shore up their businesses," she wrote in a New York Times op-ed. "But because those requirements were repealed, when an old-fashioned bank run hit S.V.B‌., the‌ bank couldn't withstand the pressure — and Signature's collapse was close behind.
Silicon Valley Bank, a California-based institution that mainly catered to startups, was taken over by federal regulators last Friday after a massive run on the bank amid liquidity issues. Days later, state regulations seized Signature Bank, a New York-based establishment that largely did business with real estate companies and law firms, following another rush by customers to withdraw deposits.
The Signature Valley Bank collapse is now the second-largest bank failure in American history, and the Signature Bank break down is the third-largest.
Sen. Tim Kaine (D-Va.), who stood by his vote for the 2018 deregulation bill, told The Hill that the Old Dominion lost a chunk of its banks between 2010 and 2018 because small banks, faced with having to hire compliance departments, decided to sell to larger institutions, which led to branches closing and employees being laid off.
"My community banks, as you get a few years into implementation, kind of laid this issue down. They said, hey look, a law that was designed to stop too big to fail is also accelerating too small to succeed," Kaine, who is up for reelection in 2024, said.
"Community banks, when the [2018] banking bill was put together, they're like, we strongly support this. They were strongly supportive and they still are, and they've done well in Virginia in the last few years," he added.
Sen. Gary Peters (D-Mich.) also said he does not regret his 2018 vote in support of the deregulation bill, and cautioned against jumping to conclusions about the cause of the collapses.
"I don't know all the facts," Peters said. "Right now we got an investigation going on; the feds are gonna look at exactly what happened. I don't think we should jump to any conclusions, so we actually investigate and look at the facts."
The Justice Department and Securities and Exchange Commission are both investigating Silicon Valley Bank's collapse, and the Federal Reserve has launched its own probe. The central bank said a review of the probe, which is being led by Vice Chair for Supervision Michael Barr, will be released publicly on May 1.
Sen. Chris Coons (D-Del.), who voted for the 2018 bill, said it is "premature" to connect the five-year-old bill to last week's collapse.
"I think it's premature to say we know that this action by regulators under the previous administration — or this action legislatively under the previous administration — made the difference," he told The Hill. "We don't know that."
The senator cited other factors that may have led to the bank's crumbling, including management failure, a failure to plan for inflation risk and regulatory oversight failure.
Warren and Rep. Katie Porter (D-Calif.), however, are drawing a direct line between the faltering banks and the 2018 bill. The progressive pair, along with dozens of other Democrats, introduced a bill on Tuesday that would repeal the 2018 Dodd-Frank rollback by restoring the regulation threshold to $50 billion.
The legislation comes after Biden this week called on Congress and banking regulators "to strengthen the rules for banks to make it less likely that this kind of bank failure will happen again and to protect American jobs and small businesses."
Stabenow said she has concerns with the threshold under the Warren-Porter bill.
"My reason to support the bill originally was because I felt the $50 billion threshold was too low. And so she moves it all the way back down to that. And so that's the question of mine," she said.
"And I think we need to look at, you know, what really happened here? I mean, there's total incompetence of this bank, certainly. And the question is what would make a difference? That's what I'm interested in," she added, later saying "I think it's just looking at, you know, what can we do to address this situation without going back to hurting small banks."
Coons said it was "premature" to consider "specific solutions" when the cause of the bank failure remains unknown, and Kaine said he first wants to review Barr's analysis before making a decision on Warren's bill.
But if Barr says the repeal of the rollback would be a good thing to do, Kaine said he would "be favorably inclined."
One proponent of Warren's bill could be Rep. André Carson (D-Ind.), who supported the 2018 rollback. Asked about his vote, the congressman told The Hill in a statement that, in light of the bank closures, it is time to move standards back in the direction of Dodd-Frank.
"In light of recent events, I believe it's time to review and update those changes to bring the requirements closer in line to our original Dodd-Frank standards, which I was proud to vote to establish," he told The Hill. "This will help strengthen our financial system to keep it resilient and reliable as economic tides ebb and flow."
Note: You can use @chatbot mention tag to interact with ChatGPT language model in comments. Neither your comment, nor the generated responses will appear in "Comments" or "News & Views" streams.