THE AMERICA ONE NEWS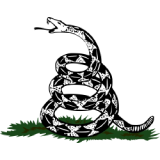 Dec 2, 2023  |  
0
 | Remer,MN
Sponsor: 
WISH-TEXT.COM
 Personalized AI Greeting and Sympathy Cards for the Social Media.
Sponsor: 
WISH-TEXT.COM
 Personalized AI Greeting and Sympathy Cards for the Social Media.
Julia Manchester and Lauren Sforza
---
---
Casey DeSantis is set to play a central role in her husband's campaign for the White House. 
Florida's first lady was front and center with Gov. Ron DeSantis (R) during his campaign kickoff tour last month and earlier this month.  
The couple notably brought their three young children to Sen. Joni Ernst's (R-Iowa) "Roast and Ride" event last Saturday, presenting a youthful, family image to GOP caucusgoers in the Hawkeye State. 
Many political observers say her charismatic presence is likely to be a boon for her husband, who has drawn criticism over his perceived aloofness and reluctance to embrace retail politics. 
"That's a trait that we often see the first ladies or the first ladies to be," said Debbie Walsh, director at the Center for American Women in Politics at Rutgers University." They're, in a way, humanizing their spouse and filling in some of the ways that they might not be as skilled or adept."  
Others have praised the couple's presence so far on the campaign trail.  
"The feedback has been really solid, and it's not just about him, but it's also about Casey," said Bob Vander Plaats, an influential conservative Christian leader in Iowa. "The wife or the spouse always speaks a lot as well to the faith community."  
Vander Plaats said he realized "right away" how Casey DeSantis is "a great asset" for her husband when he and his wife met with the couple at the governor's mansion in Tallahassee, Fla.  
"She's been forged through her own fire," Vander Plaats said.  
However, the first lady has recently been subjected to criticism in parts of the news media. A Politico Magazine piece published last month referred to "The Casey DeSantis Problem" and includes a comparison to Shakespeare's Lady Macbeth. And earlier this week, a Daily Beast article referred to her as "Walmart Melania." 
The criticism has drawn accusations of sexism, which observers say is lodged particularly sharply at women who play major political roles in their spouses' ambitions. And it's no secret that DeSantis has been a close political adviser to her husband throughout his career. 
"This is often a challenge for women who are the wives of [politicians and] who play an important and powerful role in the life of a man who is in power," Walsh said. "There is resentment that comes up and it comes up for women regardless of their political party."  
"That always makes the people who have positional power anxious and nervous because what's the accountability of that spouse, so it is complicated," she said.  
But longtime friends of the couple push back on the notion that DeSantis's roles within her husband's administration and campaign are complicated.  
"Stereotypically, people you run into in politics can tend to be a little bit more sinister in nature in terms of how they're plotting their path, but they're not like that at all," said Scott Wagner, who went to college with the governor and served as the co-chairman of DeSantis's transition team.  
Wagner described DeSantis as being "another set of eyes" for Ron DeSantis. 
"I think she sees things through the lens of a woman, which anybody puts a high value on, especially the governor," he said. "She's a trusted, smart set of eyes for him that maybe others don't have or maybe other spouses don't care to have. I think she cares to have it. She's in the driver's seat with him, happy to be there, and happy to provide her advice, thoughts, ideas or observations on things."  
Born Jill Casey Black, DeSantis was raised in Ohio and attended the College of Charleston, where she received a degree in economics and was a part of the school's equestrian team, according to DeSantis's campaign website. She then worked as a producer and on-air host in Florida for the PGA Tour before working as an anchor and reporter at two Florida television stations.  
Political and media observers also note that DeSantis's media experience will likely come in handy as her husband's national profile grows.  
"I think her media career and optics understanding is very, very important particularly as he tries to break out in terms of the oxygen that Trump is sucking out of the room," O'Connell said. "Trump is driving the narrative, and therefore, if you want to get in there and be able to drive the narrative, her knowledge of the media and the mediums is very, very important."  
The couple married in 2009 at a ceremony at Disney World, which the governor has now called "ironic" amid his ongoing feud with the entertainment giant.   
"Casey's family was what one might call a family of Disney enthusiasts. They loved going to Disney World," he wrote in a chapter titled "The Magic Kingdom of Woke Corporatism."   
"Being the dutiful groom," he said, "I deferred to her."   
Florida Republican Gov. Ron DeSantis waves as his wife, Casey, applauds after a televised debate against Charlie Crist on Oct. 24, 2022, in Fort Pierce, Fla. (AP Photo/Rebecca Blackwell)
Ron DeSantis was elected governor of Florida in 2018 after serving three terms in the House of Representatives. The governor's push to keep the state open during the coronavirus pandemic made him a darling among conservatives. The policies, along with his decisive reelection bid in 2022, kickstarted chatter of a potential presidential bid.  
Meanwhile, the first lady touted her initiatives during her husband's administration, including the launch of the Florida Cancer Connect Initiative. The launch followed her battle with breast cancer, which was announced in 2021.  
DeSantis, who was declared cancer-free in 2022, spoke candidly about her experience fighting the disease in an emotional ad for her husband's reelection bid, titled "That is Who Ron DeSantis is."  
"He was the dad who took care of my children when I couldn't," said says, appearing to fight back tears in the video. "He was there to pick me up off of the ground when I literally could not stand. He was there to fight for me when I didn't have the strength to fight for myself. That is who Ron DeSantis is."  
Vander Plaats noted the relatability of DeSantis's battle with cancer, particularly with the faith community.  
"She has a compelling faith story to tell," he said. "When you go through cancer, you're going to go where your firm foundation is and for her that was faith."  
DeSantis's experience with breast cancer and coming into the role with her career history could also help her connect to a group of voters Republicans have struggled with in past elections: women.  
In 2022, DeSantis launched "Mamas for DeSantis," as a part of her husband's reelection campaign. The initiative was described as "as a movement for Florida moms, grandmas, abuelas, nanas, and more to get involved in the re-election campaign."  
The initiative was an example of her involvement in her husband's reelection campaign and what we could see ahead of 2024.  
"The role is evolving and changing and certainly evolving and changing as the women who serve in these roles, these unpaid jobs, come into them with careers of their own," Walsh said.