THE AMERICA FIRST NEWS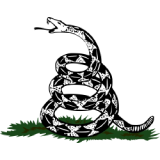 Oct 2, 2023  |  
0
 | Remer,MN
Sponsor: 
WISH-TEXT.COM
 Craft Personalized Messages With Ease! Wish It? Text It!
Sponsor: 
WISH-TEXT.COM
 Craft Personalized Messages With Ease! Wish It? Text It!
Mychael Schnell and Al Weaver
---
---
Republicans are ramping up their criticism of the Biden administration's handling of the Chinese spy balloon, after receiving classified briefings on the incursion and learning the U.S. shot down a second object above Alaska.
While the Chinese balloon has obvious geopolitical significance, it also gave Republican lawmakers a political opening — and they've taken it.
Before news of the second object broke, classified that briefings members of both chambers received this week seemed to do little to allay GOP frustrations. 
Republicans are publicly pressing the Biden administration for answers about its decision to allow the balloon to traverse the continental United States before shooting it down, and questioning what will happen when China tests the U.S. again in a similar fashion. 
"China sent a spy balloon to fly all across America. The Biden administration had a chance to shoot it down over Alaska and they chose to let it spy all across America. End of story," Sen. Tom Cotton (R-Ark.) told reporters following an all-senators briefing on Thursday. 
"The administration doesn't want to commit to anything because they want the flexibility to do what I'm sure they would have done here if some enterprising pilots and photographers hadn't spotted this balloon over Montana, let it go on its merry way, not tell Congress, not tell the American people, and certainly not shoot it down," Cotton added.
Republicans doubled down on that criticism Friday afternoon after the White House announced that the U.S. military shot down a "high-altitude object" flying over Alaskan airspace.
Some GOP lawmakers are arguing it shows the U.S. did, indeed, have the capabilities to down the Chinese balloon immediately. The object, according to White House national security spokesperson John Kirby, was smaller than the Chinese balloon and was flying at 40,000 feet, posing "a reasonable threat to the safety of civilian flight." Officials do not yet know where it originated.
"So we can shoot down suspicious objects BEFORE they get over our border… Just as I suggested," Sen. Roger Marshall (R-Kansas) wrote on Twitter.
"I'm trying to understand why this much smaller — by their own admission, much less capable — balloon with a much smaller payload was deemed such a threat that the other one wasn't," Rep. Michael Waltz (R-Fla.), a member of the Foreign Affairs Committee, told CNN in an interview. "And it can't just be the altitude."
Biden administration officials briefed House and Senate lawmakers behind closed doors on Thursday, providing more information on the decision to shoot down the balloon over the Atlantic Ocean after it traveled from Alaska to Montana and all the way to South Carolina. 
Biden this week said he ordered the Pentagon to shoot down the balloon "as soon as possible," but national security officials determined that "the best time to do that was when it got over water." After the device was shot down, the U.S. military began a recovery effort to gather the debris.
Most Republicans weren't convinced.
A number of GOP senators leaving Thursday's briefing indicated they did not learn much from administration officials that they had not gleaned already from public news reports, and remained resolute that the balloon should have been taken out. 
"I have a lot of unanswered questions," Sen. Steve Daines (R-Mont.) said after Thursday's briefing, noting that the balloon hovered over a base housing intercontinental ballistic missiles in his state. "There will be more work to do in terms of what was in the sophistication in that Chinese spy balloon." 
Pressed about his expectations for how the administration will handle a future balloon, Daines, who chairs the Senate GOP campaign arm, said he thought it would be "on a case-by-case basis."
"It depends on where the balloon is, it depends on whether we want to collect intelligence on it, it depends on the capabilities of the balloon," he added.
Sen. Lisa Murkowski (R-Alaska), appeared visibly angry at a separate subcommittee hearing Thursday while questioning defense officials.
"As an Alaskan, I am so angry. I want to use other words but I'm not going to," she said. "The fact of the matter is, Alaska is the first line of defense for America, right? If you're going to have Russia coming at you, if you're going to have China coming at you, we know exactly how they come. They come up and they go over Alaska."
One notable exception, however, was Sen. Mitt Romney (R-Utah), who defended the Biden administration's handling of the situation.
"My questions were satisfactorily answered and I believe the administration, the president, our military and our intelligence agencies acted skillfully and with care. At the same time, their capabilities are extraordinarily impressive," Romney told reporters after the briefing.  
The situation was even more fraught in the House briefing, after which Rep. Marjorie Taylor Greene (R-Ga.) boasted about how she "chewed out" administration officials. According to multiple lawmakers, Greene shouted obscenities and said "I don't believe you" at the briefers as they tried to explain why they waited for the balloon to reach the Atlantic coast. 
"I tore 'em to pieces," Greene said. 
The House unanimously passed a resolution on Thursday condemning the Chinese Communist Party for floating the spy balloon over continental U.S., arguing that the mission was "a brazen violation of United States sovereignty."
Some Republicans, according to Politico, initially sought to write up a resolution that criticized President Biden's handling of the situation, with the idea of potentially holding a vote hours before he was scheduled to deliver his State of the Union address on Tuesday. 
But Rep. Michael McCaul (R-Texas), the chairman of the Foreign Affairs Committee, said he pushed for the measure to be bipartisan, underscoring the importance of sending a united message of disapproval to Beijing rather than highlighting Washington's division.
Despite the resolution easily passing 419-0, some Republicans still tore into the administration during debate on the House floor.
 "The lack of response from this administration in my opinion was negligent," said Rep. Russell Fry (R-S.C.), who represents a district the balloon floated over. "This was a test by the Chinese Communist Party and it saddens me to say that the administration failed that test."
"As this spy balloon approached Alaska, the response should have been crystal clear. It should have been shot down before it entered our skies. Instead the Biden administration waffled again," Rep. Ann Wagner (R-Mo.), a member of the Foreign Affairs Committee, said. "They knowingly allowed a foreign military aircraft equipped with spyware to invade the U.S. sovereignty and navigate itself unimpeded across the country. putting the privacy of countless Americans at risk."
Adding another dimension to the partisan squabbling is the nascent 2024 presidential battle as former President Trump sought to make political hay out of the situation. In a number of Truth Social posts, Trump claimed that the "Chinese would never have floated the Blimp ("Balloon") over the United States if I were President!!!"
But reports have indicated that China flew multiple balloons over the U.S. during Trump's presidency, though they were not detected at the time. 
Across the aisle, Democrats have largely backed up the White House and the military's response to the balloon, arguing Beijing did not garner much information from the gargantuan device and that most of what they did procure, the U.S. knows about because they was able to monitor it and retrieve the intelligence after it landed in the ocean.
Biden on Thursday tried to tame the growing controversy, telling Noticias Telemundo in an interview that the balloon was "not a major breach," likening it to other intelligence-gathering efforts across the globe.
"Look, the total amount of intelligence gathering that's going on by every country around the world is overwhelming," he said.
However, some still have plenty of questions and concerns. Specifically, what concerns them is the question of what's next. 
"This isn't the first incursion of U.S. airspace and it won't be the last by a balloon. There needs to be a plan moving forward," Sen. Jon Tester (D-Mont.), a top Democratic target for the GOP in 2024, told reporters on Thursday. "I think there's a lot of lines that need to be connected on the dots. … What did [the Chinese] get? And where'd they get it? And what are we going to do when it happens again?"
Note: You can use @chatbot mention tag to interact with ChatGPT language model in comments. Neither your comment, nor the generated responses will appear in "Comments" or "News & Views" streams.