THE AMERICA FIRST NEWS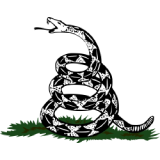 May 31, 2023  |  
0
 | Remer,MN
AM1.NEWS
The American Majority
The go-to-site for the news WE read. @am1_news
The go-to-site for the news WE read. : Created and operated in USA. Contact : support@am1.news : @am1_news
AM1.NEWS: The go-to-site for the news WE read : Contact: support@am1.news : Twitter @am1_news: The Internet of Us™ : AM1.NEWS
Caroline Vakil
---
---
Wisconsinites will weigh in on a consequential state Supreme Court election on Tuesday in a race that will ultimately determine the partisan tilt of the high court and have significant implications on key issues such as abortion and redistricting.
Voters are heading to the polls to weigh in on four judicial candidates — two liberal candidates and two conservatives — for an open seat on the Wisconsin Supreme Court. Though the court has a 4-3 conservative tilt, the retirement of outgoing conservative Justice Patience Roggensack means that whoever wins the election will determine the partisan lean of the high court.
The top two vote-getters from Tuesday's primary will proceed to an April 4 general election, meaning two conservative candidates or two liberals could move forward to the final race.
Here's a look at five things to know about the race ahead of Tuesday's election:
Tuesday's race will feature two liberal candidates — Milwaukee County Judge Janet Protasiewicz and Dane County Judge Everett Mitchell — and two conservative candidates — Waukesha County Judge Jennifer Dorow and former state Supreme Court Judge Daniel Kelly.
Protasiewicz has been criticized for expressing her views on issues like abortion and the state's legislative maps given that the race is nonpartisan and that, if elected, she could be weighing in on those issues if they came before the high court. 
Protasiewicz claimed earlier this year during a candidate forum that the state's maps were "rigged" and said during a campaign ad, "I believe in a woman's freedom to make her own decision on abortion."
Following the Supreme Court's decision to overturn Roe v. Wade last year, Mitchell issued a statement saying that "as an ally, I will always use my male privilege to stand with and to stand up for women's reproductive rights."
But the race is seen as nonpartisan-in-name-only, as both Dorow, the judge who notably presided over the trial of a man who killed six people following a Waukesha Christmas parade in 2021, and Kelly are endorsed by anti-abortion groups. 
Given the nature of the race, the two top vote-getters will proceed to an April 4 runoff, meaning two conservatives or two liberals could ultimately face each other. 
Among some of the issues that the new state Supreme Court majority could weigh in on are abortion, redistricting and even future election results. 
A contested 1849 abortion law, which only allows for exceptions when the life of the mother is at risk, is expected to wind up before the Wisconsin Supreme Court. A lawsuit was filed last year by state Attorney General Josh Kaul (D), who argued that the law was in conflict with another abortion law that offered broader exceptions. The new state Supreme Court majority could be poised to allow for broader exceptions for abortion or offer restrictive access to the medical procedure.
Groups on either side of the abortion issue, including anti-abortion group Susan B. Anthony Pro-Life America and Planned Parenthood Advocates of Wisconsin have said they'll get involved in the race. 
There's also the expectation that the legislative maps could be revisited in a lawsuit should a liberal candidate win the open seat. The National Democratic Redistricting Committee and Republican State Leadership Committee are among some of the groups expected to wade into the judicial race, according to Politico.
Millions of dollars are being spent to fill the seat, with much more expected following Tuesday's race. Ad-tracking firm AdImpact reported as of Feb. 14 alone that $3.4 million had been spent to boost the conservative candidates while a separate $3.5 million had been spent boosting the liberal candidates. 
AdImpact noted at the time that among the top three candidates or groups doing the most advertising were the liberal A Better Wisconsin Together at $1.9 million, the conservative Fair Courts America at $1.8 million and Protasiewicz's campaign at $1.6 million.
The race overall is expected to bring in tens of millions of dollars in spending. One strategist suggested to The Hill last month that the race could draw in $20 million, while The New York Times reported the elections were anticipated to spend more than $30 million. 
The election has received widespread national attention and will test how issues like abortion, redistricting and democracy impact voter turnout more than three months after the November midterms.
Off-year elections tend to see less voter turnout than during a midterm or presidential election year. But because of the sheer amount of coverage the judicial election has received and how the race comes less than a year after the overturning of Roe v. Wade, Tuesday's primary could see higher-than-normal off-year election turnout.
Some local officials suggest we're seeing this already. Eau Claire City Clerk Nicholas Koerner told Eau Claire, Wis.-based WEAU that "This election has been busier than we anticipated, busier than a usual February election."
"We've had over 400 in-person absentee voters and over 1,500 people have returned their absentee ballots already," he told the local broadcast station.
The election is already being viewed as a litmus test of how salient certain issues will be among voters ahead of 2024. One of those issues will be abortion, and whether the Dobbs v. Jackson Women's Health Organization decision handed down by the Supreme Court last year still sticks with voters several months after the midterms.
The election results could also reverberate in other statewide races in Wisconsin next year and beyond. Sen. Tammy Baldwin's (D-Wis.) seat is up in 2024, where the implications of the state Supreme Court race are sure to be brought up during the election. 
Wisconsin is also a purple state known for helping make or break presidential elections. With another consequential presidential election around the corner, different political groups will use the Wisconsin Supreme Court election and its recent court decisions in the lead-up to the 2024 election as part of the fodder in energizing voter turnout on either side. 
Note: You can use @chatbot mention tag to interact with ChatGPT language model in comments. Neither your comment, nor the generated responses will appear in "Comments" or "News & Views" streams.