THE AMERICA FIRST NEWS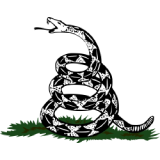 Sep 29, 2023  |  
0
 | Remer,MN
Sponsor: 
WISH-TEXT.COM
 Craft Personalized Messages With Ease! Wish It? Text It!
Sponsor: 
WISH-TEXT.COM
 Craft Personalized Messages With Ease! Wish It? Text It!
Amie Parnes
---
---
When it comes to Social Security and Medicare, President Biden has found a way to put Republicans right where he wants them.  
In seizing upon the set of entitlements during his State of the Union address this week, Biden found "the sweet spot," as one strategist called it, when it comes to battling Republicans on key policy issues. 
"The speech was written with these rhetorical traps that pushed Republicans into supporting a Democratic agenda because it pushed them to publicly acknowledge they're not going to touch Social Security," said Basil Smikle, a Democratic strategist who is the director of the public policy program at Hunter College. "It's a brilliant trap that was set and Republicans took the bait." 
It also serves as a preview of what's to come, at least from the White House perspective.  
Over the coming months as Biden launches his reelection bid, the president will continue to try to label Republicans as extreme by pointing to GOP proposals that he says would lead to changes to Social Security and Medicare. 
"The strategy is a classic one," said Nayyera Haq, the SiriusXM host who is a former senior aide in the Obama White House. "Show the hypocrisy that goes on behind closed doors in government." 
"Most Americans don't pay attention to the back and forth of finance structures, so Republicans were using that to advance their views on cutting entitlement spending, forgetting that Social Security and Medicare are deeply popular programs with voters," Haq added. "Biden put that all out in the open…[Republicans] overplayed their hand and are paying for it now."   
During his address before the nation on Tuesday night, Biden accused "some Republicans" of wanting to make changes to Social Security, the program that nearly 65 million Americans depend upon in their retirement years.  
It was a veiled swipe at Sen. Rick Scott (R-Fla.), who in 2022 proposed "sunsetting" federal programs every five years unless a renewal of the programs was passed by Congress. The plan did not specify Social Security or Medicare, but it also did not exempt them.  
"Anybody who doubts it, contact my office," Biden replied after he was met with jeers and heckling from Republicans for his State of the Union remarks. Rep. Marjorie Taylor Greene (R-Ga.) called him a "liar." 
"I'll give you a copy," Biden retorted. "I'll give you a copy of the proposal."  
When Republicans continued to groan, Biden added: "So folks, as we all apparently agree, Social Security and Medicare is off the books now, right? They're not to be touched?" Biden continued, going off script to respond. "All right. All right. We got unanimity."  
Democrats stood to applaud — with some Republicans.  
"I've never seen Joe Biden stay on message so well," said Susan Del Percio, the longtime Republican strategist. "He's hammering the right points home to the point that this has forced a rift within the Republican Party…and it resonates. 
"He flipped it to make it the conversation for the rest of the week," Del Percio added. "It's all we've been talking about since Tuesday night."
Scott has repeatedly pushed back on Biden's criticisms. He specifically struck back at remarks Biden made during an appearance at an event in Florida on Thursday.  
"Since you can't stop talking about me and lying to Floridians about Social Security and Medicare, I'm sure you'll accept my invitation to debate the issue," Scott wrote on Twitter, before Biden took the stage at the University of Tampa. "I'll be back in Florida tonight. You pick the time and place." 
Scott maintains that he was not trying to eliminate Social Security or Medicare and in an ad this week accused Biden of proposing his own cuts to Medicare.  
But as Del Percio said, "If you're explaining, you're losing."
Scott's position has also been undercut by other Republicans — who have distanced themselves from his plan. Those Republicans include Senate Minority Leader Mitch McConnell (R-Ky.), who in March of 2022 indicated that Scott's plan would not be part of a GOP agenda if Republicans took back the Senate. 
Some observers say the best strategy for Republicans is to paint the picture that those calling for changes to Social Security and Medicare represent a minority in the party.  
"At this point, Republicans can limit the fallout by making it about the one or two members specifically and not about the caucus as a whole," Haq said. "Democrats will make this about a broader GOP agenda." 
White House aides certainly agree. Everything the White House has done this week shows they want to have a discussion on the popular federal entitlement programs that are focused on past GOP proposals to reform them.  
By taking the fight to the Sunshine State, which has the most senior citizens of any state, Biden is taking the fight to not only Scott but Florida Gov. Ron DeSantis, who is also expected to launch a presidential bid later this year and could be a potential rival.  
At the event in Florida on Thursday, Biden sought to double down on the issue with Republicans with White House aides distributing pamphlets with Republican plans to attendees.  
And speaking at the event, Biden continued to hammer Scott and the GOP plans.  
"I know that a lot of Republicans — their dream is to cut Social Security and Medicare," Biden said during his remarks. "If that's your dream, I'm your nightmare." 
Referring to Scott's recent denials, he quipped: "Maybe he's changed his mind. Maybe he's seen the lord." 
Note: You can use @chatbot mention tag to interact with ChatGPT language model in comments. Neither your comment, nor the generated responses will appear in "Comments" or "News & Views" streams.