THE AMERICA ONE NEWS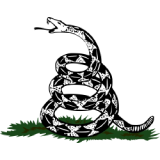 Dec 11, 2023  |  
0
 | Remer,MN
Sponsor: 
WISH-TEXT.COM
 Personalized AI Greeting and Sympathy Cards for the Social Media.
Sponsor: 
WISH-TEXT.COM
 Personalized AI Greeting and Sympathy Cards for the Social Media.
Jack Davis, The Western Journal
---
---
A new poll suggests that Target may have tumbled deep into America's partisan divide.
A poll from Rasmussen Reports said that 35 percent of those surveyed said the company's emphasis on LGBT "pride" merchandise has them less likely to shop there.
But the poll showed stark differences in how Americans of different ideologies view the retailer, which has been battered for weeks by a boycott after selling clothing created by a designer who flirts with Satanic themes and a women's swimsuit clearly designed for men.
Although 20 percent of Democrats said they would no longer shop there due to the retailer's woke roots being exposed, the number more than doubled when Republicans and political independents replied.
The survey, which had a three percentage point margin of error, found that 47 percent of Republicans and 42 percent of independents said the whole episode has left them disenchanted with shopping at Target.
Although so-called "pride" month sales have come a retail staple, 67 percent of Republicans said businesses celebrate it far too much, compared with 43 percent of independents and 38 percent of Democrats.
The poll was conducted May 30-June 1 and surveyed 1,098 American adults.
South Dakota Gov. Kristi Noem said Target's liberalism is extreme, noting that it supports NDN Collective, which favors giving Mount Rushmore back to Native Americans, according to the Daily Mail.
Is boycotting woke companies justified?
"It's dangerous," Noem said, adding,  "I'm like a lot of Americans, love to shop at Target. I mean, we do, but we just can't anymore.
"And while the rest of the country is worried about, you know, having fun and going shopping and enjoying a store, that store is fundamentally tearing down this country. And we have to have real conversations about how serious we are about protecting our freedom," she said.
In an Op-Ed in the
Deseret News
, Emily Zanotti suggested that the roots of the conservative boycotts run deeper than Bud Light or "pride month."
She said regardless of intent, What Target did "looks and feels like in its quest to be inclusive Target excluded those who'd rather have a more politically and socially neutral place to bring their children to shop."
She said the pandemic lockdowns made parents more aggressive.
Lockdowns, she wrote, "revealed to parents just how little they knew about what their kids were being exposed to online or told during the school day, when they're under complete control of some teachers, administrators and others who are increasingly aggressive about pushing political agendas."
"But now we're seeing that parents do have power. And they're ready to wield it. Target and Bud Light weren't even the first targets — the public schools were," she wrote.
Conservatives, she wrote, are "awakening to how schools and corporations might steer their kids away from the values they're seeking to teach their children and model in their homes. Their efforts to push back are finally making a difference. And the impact is hitting retailers where it hurts most."
This article appeared originally on The Western Journal.