THE AMERICA ONE NEWS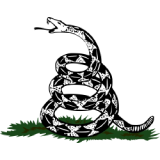 Dec 3, 2023  |  
0
 | Remer,MN
Sponsor: 
WISH-TEXT.COM
 Personalized AI Greeting and Sympathy Cards for the Social Media.
Sponsor: 
WISH-TEXT.COM
 Personalized AI Greeting and Sympathy Cards for the Social Media.
Elizabeth Allen
---
---
In a major nationwide push called Operation 'We Will Find You,' the U.S. Marshals Service (USMS), in collaboration with state and local authorities, successfully located 225 children who were reported missing.
The operation spanned 10 weeks and was executed in various states across America.
The operation was a concerted effort to find and secure the missing children, many of whom were either runaways or abducted by noncustodial individuals, according to a press statement by the USMS.
During the course of the operation, 169 children were recovered, while 56 were safely located.
"The U.S. Marshals Service is fully committed to the important mission of protecting the American people, especially our most vulnerable population – our children," expressed Ronald Davis, the Director of the Marshals Service.
"The results of this operation underscore that commitment, but also highlight the necessity of these critical efforts," he continued.
Related: Whistleblower: US Government Is 'Middleman in a Large Scale, Multi-Billion-Dollar, Child Trafficking Operation'
Do you think law enforcement does enough to find missing children?
The data provided revealed that of the children located, 86% were endangered runaways, 9% were victims of family abductions, and 5% were categorized as otherwise missing.
The youngest child brought to safety during the operation was a mere six months old.
Of the children located, 42 were found outside the city they were originally reported missing from, and a staggering ten children were found in Mexico.
In the period from March 1 to May 15, 2023, thirteen of the missing children were located in California, specifically in the Los Angeles County, San Bernardino County, and Riverside County regions, as reported by the officials.
In a notable instance, the US Marshals apprehended a couple from Washington state who were listed on their 'Top 15 Most Wanted.' The couple had fled to Mexico with their five children, who they had hidden.
According to the USMS, 'Operation We Will Find You' represents the first nationwide initiative focusing on geographical areas with concentrated numbers of critically missing children.
The agency further shared that the children involved in this operation were deemed to be in high-risk situations due to factors like potential child sex trafficking, exploitation, sexual abuse, physical abuse, or existing medical or mental health conditions.
Related: Police Arrest 18 People in Huge Child Sex Trafficking Bust, DA Says 'I Have Not Seen a Case Like This'
The US Marshals passed on 28 cases to law enforcement for further investigation into crimes related to drugs, weapons, sex trafficking, and sex offender violations, as per a statement from the USMS. Over 40 of the cases reportedly involved allegations of trafficking.
"'Operation We Will Find You' is a great example of how the U.S. Marshals Service continues to prioritize child protection," said Michelle DeLaune, the President & CEO of the National Center for Missing and Exploited Children.
For anyone with information pertaining to missing or endangered children, it is recommended to reach out to their local police department and/or the National Center for Missing and Exploited Children at 1-800-The-Lost.