THE AMERICA ONE NEWS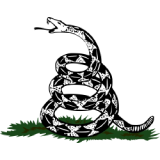 Dec 3, 2023  |  
0
 | Remer,MN
Sponsor: 
WISH-TEXT.COM
 Personalized AI Greeting and Sympathy Cards for the Social Media.
Sponsor: 
WISH-TEXT.COM
 Personalized AI Greeting and Sympathy Cards for the Social Media.
Maire Clayton, The Western Journal
---
---
Texas Governor Greg Abbott announced Thursday that the Lone Star State will deploy "marine floating barriers" to combat illegal immigrants at the U.S.-Mexico border.
The barriers will be enacted at hot spots along the Rio Grande River with the first 1,000 feet being placed near Eagle Pass, according to the press release.
Abbott stated, "This is a new water-based barrier: buoys. We can put mile, after mile, after mile of these buoys."
The process of adding the barriers in the river has "pretty much immediately" already begun, the governor noted.
Abbott also made it crystal clear that he and administration "are securing the border at the border."
The release elaborated, "This strategy will proactively prevent illegal crossings between ports of entry by making it more difficult to cross the Rio Grande and reach the Texas side of the southern border."
During Abbott's press conference, he praised how the state has handed the surge of immigration since the Biden administration allowed Title 42 to expire.
Former President Donald Trump enacted Title 42 to allow for the quick removal of illegal immigrants.
Should the US finish construction of the border wall?
The governor added, "The Texas Legislature has stepped up to make sure we continue to robustly respond to President Biden's growing border crisis, including allocating $5.1 billion for border security."
Abbott said the state has a "strategy that no state has ever before deployed — to stop people from entering Texas illegally."
The National Guard and the Department of Public Safety have worked in unison to lay "mile after mile after mile" of Concertina razor wire along the border and then re-lining it multiple times, Abbott reported.
Abbott signed six measures into law during the conference.
One being Senate Bill 1133, which creates a grant program to provide up to $75,000 to agricultural landowners that have experienced damage to their property because of illegal trespassers.
The other measures were related to strengthening border security and allowing the state "to coordinate and execute an interstate compact for border security among interested states without congressional approval," the release stated.
"Texas can continue to do even more to stop illegal immigration at our southern border and provide new tools to the brave men and women along the southern border," Abbott said.
This article appeared originally on The Western Journal.