THE AMERICA ONE NEWS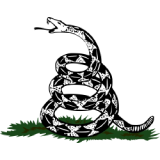 Dec 11, 2023  |  
0
 | Remer,MN
Sponsor: 
WISH-TEXT.COM
 Personalized AI Greeting and Sympathy Cards for the Social Media.
Sponsor: 
WISH-TEXT.COM
 Personalized AI Greeting and Sympathy Cards for the Social Media.
Carson Choate, The Western Journal
---
---
A Catholic Massachusetts couple has filed a lawsuit against officials in the state's Department of Children and Families, alleging their request to foster children was denied because of their religious beliefs on gender identity and sexual orientation.
The federal lawsuit was filed this week by Michael " Mike" Burke, an Iraq war veteran, and his wife, Catherine "Kitty" Burke, a former paraprofessional for special needs children.
The two described themselves as "a loving couple who want to welcome children into their family," but they haven't been able to do so yet because of infertility issues and the high cost of private adoption, according to Boston.com.
As the lawsuit explained, the Burkes decided to apply to become foster parents through the Massachusetts Department of Children and Families and underwent "30 hours of training, lengthy interviews, and assessments of their home, health, and family life" — much of which focused on how they would react if their child identified as a member of the LGBT community.
"In response to those questions, Mike and Kitty emphasized that they would love and accept their child, no matter his or her future sexual orientation or struggles with gender identity," the lawsuit said.
However, the Burkes also believe that "children should not undergo procedures that attempt to change their God-given sex, and they uphold Catholic beliefs about marriage and sexuality."
Despite DCF noting the couple's many strengths, including their "willingness to parent a child [with] moderately significant medical, mental health and behavioral needs" and their understanding of the foster care system, their request was denied earlier this year, Boston.com reported.
Do you believe Massachusetts' reason for denying the couple is wrong?
"DCF denied the Burkes a foster care license, and, as such, their last opportunity to become parents," the lawsuit read. "Only one reason was given for that denial: They 'would not be affirming to a child who identified as LGBTQIA.'"
"As the author of their license study put it, while the Burkes are 'lovely people,' 'their faith is not supportive and neither are they,'" the lawsuit said.
Listed in the lawsuit is a letter notifying the Burkes that their application had been denied. It explained that all applicants must "support connections to the child's … sexual orientation and gender identity."
"We believe the reason we were rejected is because we were very vocal in the fact that we are practicing Catholics, very traditional Catholics, and we stand firm in the church's beliefs on traditional marriage and sexuality. And that was pretty clear in their reasoning," Catherine Burke explained in the couple's Wednesday appearance on Fox News' "The Story."
"The real issue at stake here is whether or not religious families should be allowed to foster and adopt here in the state of Massachusetts … Massachusetts' own law says all people of faith are allowed to participate in society," she said.
The Burkes' legal team further condemned the Massachusetts DCF for denying their request to foster when the state is struggling to provide housing for all the children in its care, "leaving over 1,500 children without a family."
"The crisis has become so extreme that the state has resorted to housing children in hospitals for weeks on end — not because the children need medical attention, but because the Commonwealth has nowhere else to put them," the statement said.
"Hundreds of children in the state's foster care system need homes, and religious parents like Mike and Kitty Burke are ready to open their hearts and homes."
The lawsuit ultimately aims to prevent Massachusetts from denying foster applicants because of their religious beliefs, Fox reported. The Burkes are also asking that their request to foster be granted and are seeking "nominal and compensatory damages" for their troubles.
This article appeared originally on The Western Journal.