THE AMERICA ONE NEWS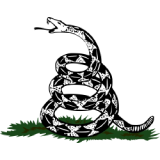 Dec 11, 2023  |  
0
 | Remer,MN
Sponsor: 
WISH-TEXT.COM
 Personalized AI Greeting and Sympathy Cards for the Social Media.
Sponsor: 
WISH-TEXT.COM
 Personalized AI Greeting and Sympathy Cards for the Social Media.
Warner Todd Huston, The Western Journal
---
---
Farmers have been battling the manufacturers of their high-tech farming machinery for years over the right to repair their equipment on their own.
Major companies in the space, including John Deere, began restricting products to manufacturer exclusive service contracts.
These contracts lock out the farmers who own tractors, for instance, from making even small repairs to their machines. Instead, when something breaks down, farmers have to call the manufacturer or dealer to schedule a repairman to come out and service the device, forcing the farmer to shut down his operations while waiting for the repairman to come out to the farm.
This is obviously a serious problem for farmers who are under strict time restrictions during planting and harvesting seasons.
Farmers have been contesting this situation for years, ever since some manufacturers of equipment have begun implementing such exclusionary practices. It has resulted in a campaign among farmers called the "right to repair" movement, where farmers are fighting for the right to make repairs to the tractors and other instruments they bought and own.
The farmers claim that they lose money and time while waiting for these repair men to show up. Not only that, but they contend that if a tractor maker holds the sole right to repair, then the farmers don't really even own their tractors despite paying tens of thousands for the vehicles.
"Farmers have had to wait three or four weeks to get repairs done to equipment when they can do repairs themselves. That's just unfathomable," said Bill Midcap, a Colorado farmer, according to The Associated Press.
Now, however, the state of Colorado has become the first to give farmers the legal right to repair their equipment without being forced to pay for a manufacturer's repair teams. That law was passed on Tuesday.
"The legislation advanced through long committee hearings, having been propelled forward mostly by Democrats even though a Republican lawmaker co-sponsored the bill. The proposal left some GOP lawmakers stuck between their farming constituents pleading for the ability to repair their equipment and the manufacturers who vehemently opposed it," the AP added.
Is this a good law for the agriculture industry?
For their part, companies such as John Deere say that farming equipment is now so highly technical and computer-driven that repairs are often beyond the skill of barn tinkerers. Even more importantly, manufacturers say that if just anyone can start tearing down and rebuilding their high-tech machinery, their proprietary technology will be all too easily open for corporate theft.
Manufacturers also say that allowing tractor owners to make any manner of repair also allows them to bypass emissions controls set by governments and to crank up horsepower or make other modifications that violate laws. This, they say, puts equipment operators at risk of injury, and in turn would unfairly place the manufacturers in a position to be sued for those injuries.
"Forcing a business to disclose trade secrets, software, and jeopardize consumer safety is poor public policy," said Colorado state Rep. Matt Soper, a Republican who opposed "right to repair" measures in the Centennial State.
The opposition was not enough to stall the legislation. Colorado's Democrat Gov. Jared Polis happily signed the new bill into law last Tuesday, saying, "This bill will save farmers and ranchers time and money and support the free market in repair" before exclaiming, "first in the nation!'"
The new law will take effect on Jan. 1 of next year.
The fight for the right to repair does not affect only America's farmers. It is has also become a rallying cry for products as diverse as computers and smart phones, to hospital equipment, to automobiles. Indeed, back in 2014 independent car repair shops were able to convince the auto industry to allow them access to the specialized tools and computer diagnostic equipment to allow them to continue servicing cars, the AP added. The industry had begun moving to force car owners to go only to dealerships for repairs until that agreement was signed.
The right to repair fight has also been addressed by federal rules and regulations.
In 2021, the Biden administration developed regulations that would prevent manufacturers from restricting the right of repair on a wide range of products. At the time, the Federal Trade Commission approved rules to allow consumers to repair their own items or contract with local businesses to make those repairs instead of being forced to deal solely with manufacturers.
"These types of (repair) restrictions can significantly raise costs for consumers, stifle innovation, close off business opportunity for independent repair shops, create unnecessary electronic waste, delay timely repairs and undermine resiliency," FTC Chair Lina Khan said in 2021, according to The Associated Press. "The FTC has a range of tools it can use to root out unlawful repair restrictions, and today's policy statement would commit us to move forward on this issue with new vigor."
The FTC's policy committed the agency to more energetically prosecute manufacturers who initiated unfair restrictions on repairs.
It certainly is a fine line. With so many everyday items now being driven by high tech software and computer technology, it certainly isn't fair to force corporations to leave their products so easily open to the theft of their intellectual property. But, it is also unfair to cause consumers to spend far more money on the upkeep of their products, not to mention the longer lag time for repairs, when they are forced to deal only with manufacturers and their representatives.
But the issue is most acute among farmers.
Every single American depends on farmers to bring the foods that keep us healthy and alive. If they are hampered from planting or harvesting merely because they are sitting idly by wasting valuable time and waiting for some repairman to bother coming out to repair a tractor, all Americans suffer.
This article appeared originally on The Western Journal.