THE AMERICA ONE NEWS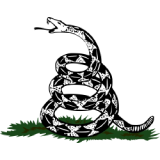 Dec 11, 2023  |  
0
 | Remer,MN
Sponsor: 
WISH-TEXT.COM
 Personalized AI Greeting and Sympathy Cards for the Social Media.
Sponsor: 
WISH-TEXT.COM
 Personalized AI Greeting and Sympathy Cards for the Social Media.
Peter Partoll, The Western Journal
---
---
Concerns about Joe Biden's age have been in the news ever since he announced his candidacy for president in 2019, to the point where it is becoming cliche to even mention his age.
But a recent report has emerged that once again illustrates just how important this issue actually is when it comes to the 2024 election.
On Tuesday, Biden announced that he was seeking re-election to the presidency, which led many people to wonder if Biden really had the mental strength and aptitude to run the country for another four years.
On Friday, three days after the announcement, Axios published a report about Biden's work schedule, and let's just say, it's not what we would hope to see from the president.
The report claimed that White House staffers have stated that it is very difficult to get Biden to arrange public or private events in the mornings and evenings, and on weekends. Most of his engagements take place between 10 a.m. and 4 p.m. on weekdays.
The report also said that a breakdown of Biden's schedule since the start of 2023 shows that Biden has only had four public events before 10 a.m. and 12 events, mainly dinners or receptions, after 6 p.m.
The New York Post, reacting to the Axios report, said that this means that on average, Biden works only 30 hours a week, 10 hours less than the average American and even less than the 35-hour work week in France.
This is not the first time that Biden's short work week has made the headlines. Last month, former White House Press Secretary Jen Psaki said that Biden does "nothing" at 9 a.m., claiming that he is a "night owl," despite the fact that reports indicate he finishes work at 7 p.m.
Not only does Biden work much less than the average American, but, as the president, he also earns a lot more, with an annual salary of around $400,000, more than six times the national average of $58,563.
Should Biden be re-elected in 2024?
One can argue that a person can earn that salary by performing very well at a very demanding or elite job, such as a professional sports player or a rocket scientist. But that assumes that 1) the person is working and 2) the person is doing a good job.
The fact of the matter is that Biden is neither working hard nor doing the job that he was elected to do.
The presidency is a special job that requires one to be available to respond to situations and crises at all times of the day or night. There are no normal "business hours" with the presidency; the president is always on the job — or should be.
Biden does not seem to be able to give the bare minimum to his job. Instead, his age seems to prevent him from doing hard work, meaning that he is working as little as possible.
When Biden does do work, he is not doing a very good job. The Biden presidency has been nothing but a series of embarrassing disasters, both at home and abroad.
In the eyes of the world, especially our foreign adversaries, Biden is a weakling and a joke who other countries do not take seriously. This is doing incredible harm to America's reputation.
Now Biden wants to be re-elected in 2024, even though it is becoming increasingly clear that he just does not cut it anymore. He is clearly not up to the job.
Biden and the Democrats may not want age to play a role in the next presidential election, but as long as more concerning details like this keep emerging, age will play a huge factor in 2024.
This article appeared originally on The Western Journal.