THE AMERICA ONE NEWS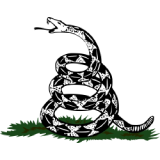 Nov 29, 2023  |  
0
 | Remer,MN
Sponsor: 
WISH-TEXT.COM
 Personalized AI Greeting and Sympathy Cards for the Social Media.
Sponsor: 
WISH-TEXT.COM
 Personalized AI Greeting and Sympathy Cards for the Social Media.
Steve Straub
---
---
In a remarkable show of unity, CatholicVote, one of the most influential Catholic organizations, has garnered $1 million to initiate a campaign to boycott the LA Dodgers, a move demonstrating the resilience of Catholic values in the face of disrespect.
The boycott initiative is a direct response to the recent scandal enveloping the Dodgers, who have decided to once again invite the Sisters of Perpetual Indulgence to their "LGBTQ+ Pride Night" scheduled for June 16.
The Sisters of Perpetual Indulgence, alternatively known as the Order of Perpetual Indulgence, is a group comprised of queer and trans individuals who impersonate nuns in a manner that appears to ridicule Catholic faith and traditions.
Brian Burch, the President of CatholicVote, penned a letter to Dodgers principal owner Mark Walter and CEO Stan Kasten, expressing grave concern about the team's decision to celebrate this contentious trans group.
Worth noting is that the Dodgers plan to present their "Community Hero Award" to the Los Angeles chapter of the Sisters of Perpetual Indulgence during their Pride Night celebration at Dodgers Park next month.
"As the representative of the nation's most substantial lay Catholic advocacy organization, I speak on behalf of millions of dedicated Catholics across America," Burch stated in a quote reported by Fox News. "These faithful individuals believe in the enduring values of life, family, and freedom — principles that the Dodgers once embraced. These values have proven beneficial for America and deserve respect, not derision."
RELATED: Biden Admin Employed Former Leader of Anti-Catholic Group at Heart of LA Dodgers Pride Controversy
Do the Dodgers deserve to be boycotted?
In his letter to the Dodgers' administrators, Burch made a clear plea: "Last week, we made a reasonable request: Please refrain from honoring this group that openly expresses anti-Catholic sentiments. There is no room for anti-Catholic bigotry, ridiculing of religious sisters, or the celebration of an activist group whose identity is characterized by blasphemy and mockery of Catholics."
In a determined effort to amplify their message and rally fellow Catholics to their cause, CatholicVote disclosed that they have set aside a substantial $1 million budget for an imminent advertising campaign.
The organization's goal is to shine a light on the Dodgers' decision and to mobilize Catholics to express their disapproval by boycotting the team.
Bishop Robert Barron joined the movement on Thursday, releasing a video urging the public to boycott the Dodgers.
In the video, Bishop Aaron expressed his shock at how Catholics are being treated compared to followers of other faiths.
He highlighted the double standard in play and raised questions about the likely public reaction if similar acts were directed at other religions, such as desecrating the Quran or ridiculing a rabbi.
RELATED: Graphic Video Shows Who LA Dodgers Are Really Inviting to Game: 'Most Grotesque Display' Ever Seen