THE AMERICA ONE NEWS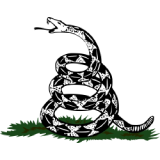 Dec 11, 2023  |  
0
 | Remer,MN
Sponsor: 
WISH-TEXT.COM
 Personalized AI Greeting and Sympathy Cards for the Social Media.
Sponsor: 
WISH-TEXT.COM
 Personalized AI Greeting and Sympathy Cards for the Social Media.
Randy DeSoto, The Western Journal
---
---
President Joe Biden made light of an allegation that he received a multimillion-dollar bribe while serving as vice president, calling it "a bunch of malarkey."
A reporter asked Biden during a joint news conference with British Prime Minister Rishi Sunak at the House House Thursday about South Carolina GOP Rep. Nancy Mace's charge that there is "damning evidence in the FBI file that you sold out the country. Do you have a response to congressional Republicans?"
"Where's the money?" Biden first quipped.
He then added, "I'm joking. It's a bunch of malarkey."
Republican Rep. Byron Donalds of Florida responded to Biden's answer, tweeting, "Joe, the money is hidden in the DOZENS of LLCs you & your family created to HIDE THE MONEY."
"You can run, but you can't hide from House Republicans," he wrote.
Both Mace and Donalds serve on the House Committee on Oversight and Reform.
Earlier Thursday, the FBI permitted members of the committee to review an agency-generated FD-1023 form dated June 30, 2020, concerning a claim that Biden engaged in criminal misconduct while serving as President Barack Obama's vice president.
The document was generated based on an interview with a "highly credible" source, who alleged that Biden and his son, Hunter Biden, received $5 million each from Ukrainian energy company Burisma, Fox News reported.
Mace told Fox the form provided "damning evidence the sitting President of the United States sold out his country in an ongoing bribery scheme."
A whistleblower approached House Oversight Committee Chairman Rep. James Comer of Kentucky and Sen. Chuck Grassley of Iowa and made them aware of the FD-1023 form containing the allegations earlier this spring, but FBI Director Christopher Wray had been stonewalling Comer and Grassley for weeks over gaining access to it.
Comer and House Speaker Kevin McCarthy threatened Wray with a contempt of Congress vote to take place this week, and the FBI director agreed to allow the FD-1023 to be reviewed by the members of the Oversight Committee.
After reading the form, Republican Rep. Anna Paulina Luna of Florida said Biden is "100% guilty" of bribery, according to NBC News.
Donalds told reporters Thursday that the form shows, according to the trusted FBI source, "Money was being moved through several accounts — multiple accounts — to get to Joe Biden."
The source also said a high-ranking Burisma executive explained to him or her that the company had to "pay the Bidens" because "Ukrainian prosecutor Viktor Shokin was investigating Burisma, and explained how difficult it would be to enter the U.S. market in the midst of that investigation," Fox News reported.
"$5 million for one Biden, $5 million for the other Biden," the Burisma executive told the FBI source, the FD-1023 form said.
Should Joe Biden finally be impeached?
Biden was the Obama administration's point person on Ukraine policy while he was vice president and Hunter was serving on the Burisma board of directors making a reported $1 million per year.
In January 2018, Joe Biden bragged at a Council on Foreign Relations meeting about an official visit he took to Ukraine in March 2016 during which he demanded then-Ukrainian President Petro Poroshenko fire prosecutor Viktor Shokin or lose $1 billion in U.S. loan guarantees.
Shokin was investigating potential Burisma corruption at the time.
Biden recalled telling Poroshenko, "I said, 'You're not getting the billion. I'm going to be leaving here in,' I think it was, 'about six hours.' I looked at them and said, 'I'm leaving in six hours. If the prosecutor is not fired, you're not getting the money.'"
"Well, son of a b****, he got fired," Biden recounted.
This article appeared originally on The Western Journal.