THE AMERICA ONE NEWS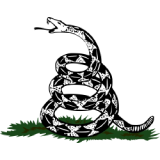 Nov 29, 2023  |  
0
 | Remer,MN
Sponsor: 
WISH-TEXT.COM
 Personalized AI Greeting and Sympathy Cards for the Social Media.
Sponsor: 
WISH-TEXT.COM
 Personalized AI Greeting and Sympathy Cards for the Social Media.
Steve Straub
---
---
Overview:
Rep. Greg Steube (R-Fla.) has introduced articles of impeachment against President Biden, alleging the president's involvement in his son Hunter Biden's purported crimes and accusing him of attempting to shield Hunter from legal consequences. While several GOP-led committees are investigating avenues for impeachment, Steube's move comes ahead of these initiatives.
Quick Read:
Full Story:
In a decisive move, Rep. Greg Steube, R-Fla., advanced beyond his Republican counterparts on Friday, presenting articles of impeachment against President Biden.
Steube, echoing the sentiments of many conservative voices, believes that it's high time to address Biden's alleged infractions directly.
Steube's rationale for impeachment stems from claims that President Biden played a role in his son Hunter's alleged wrongdoings and might have actively sought to protect him.
The congressman claimed, "He has undermined the integrity of his office, brought disrepute on the Presidency, betrayed his trust as President, and acted in a manner subversive of the rule of law and justice at the expense of America's citizens."
Should Biden be impeached?
The impeachment articles comprise several serious allegations.
The first article delves into potential abuses of power, accusing President Biden of accepting bribes and committing other offenses connected to his family's business dealings.
A prominent claim includes alleged attempts by Hunter and James Biden (the president's brother) to sell access to then-Vice President Biden from 2009 to 2017.
In relation, Rep. James Comer, R-Ky, Chairman of the House Oversight Committee, unveiled a memo this week claiming over $20 million in foreign payments to the Biden family.
However, Democratic representatives maintain there's no concrete evidence implicating President Biden directly.
RELATED: Comer Hints House Oversight Will Subpoena Hunter And Joe Biden
Further articles accuse President Biden of obstructing justice, alluding to IRS whistleblower accounts alleging Biden campaign collaboration with Justice Department officials over Hunter Biden's tax investigations.
The Justice Department and special counsel David Weiss, however, deny any obstruction by the Biden administration.
Other articles contend Biden engaged in "fraud" and funded Hunter Biden's alleged illegal activities.
Seeking transparency on another issue, Steube also introduced the "Helping Understand Narcotics Traces at the Executive Residence (HUNTER) Act."
This legislation demands the Secret Service Chief provide details about a recent closed investigation into cocaine discovered in the White House.
Steube's concern is evident: "The American people deserve answers."
The White House, meanwhile, has downplayed the conservative calls for impeachment.
Press secretary Karine Jean-Pierre, speaking in July, emphasized the administration's focus on economic progress,saying, "Our focus is going to be on what we can do to make Americans' lives a little bit better."
With Steube's articles now in the spotlight, it becomes evident that GOP-led committee investigations on impeachment are gaining momentum, demonstrating the broader conservative desire for accountability and integrity at the highest office.
RELATED: Hunter Biden's Stripper Ex-Girlfriend Tells All, Makes Him Sound Even More Degenerate