THE AMERICA FIRST NEWS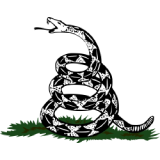 Jun 8, 2023  |  
0
 | Remer,MN
AM1.NEWS
The American Majority
The go-to-site for the news WE read. @am1_news
The go-to-site for the news WE read. : Created and operated in USA. Contact : support@am1.news : @am1_news
AM1.NEWS: The go-to-site for the news WE read : Contact: support@am1.news : Twitter @am1_news: The Internet of Us™ : AM1.NEWS
---
---
Last week, news broke that Vivek Ramaswamy — the former biotech CEO-turned-bestselling author and culture warrior — is weighing whether to run for president.
According to a report from Politico, Ramaswamy has been in Iowa trying to court political allies so that in the event he does run for president in 2024, he would be able to make his presence felt with a strong performance in the Iowa caucus.
Never having previously held elected office, Ramaswamy reportedly wants to recreate what Donald Trump did in the 2016 presidential election by "enter[ing] the race with an entrepreneurial spirit, unorthodox ideas, and few expectations, and end up developing a major following that will carry him to the presidency."
And to be fair, this approach is no longer unprecedented in contemporary politics. People like Trump proved there is, in fact, an appetite for people who have never held office coming in to shake things up. It's part of the reason many prominent conservative voices are genuinely singing his praises and encouraging him to throw his hat in the ring. 
And considering J.D. Vance's victory in Ohio — Ramaswamy's home state — it's apparent that voters increasingly value professional and personal experience over a resume that is replete with political positions. Ramaswamy has the ability to eloquently and unflinchingly discuss the complex issues affecting the day-to-day experience of the American people.
As of this publication, Ramaswamy has neither denounced the allegations of having political aspirations nor publicly announced a presidential campaign. But he has continued being omnipresent on the podcast, speaker, and cable news circuits. Clearly, this is with the intention to boost his profile and increase name recognition among Republican voters who may not be familiar with his ideological stances. 
Ramaswamy is independently wealthy through his success in the public sector, is a master of public relations and an adept communicator, is incredibly intelligent, and makes friends wherever he goes. For all intents and purposes, he is presidential material in a world where holding prior office is no longer a prerequisite. 
So, let's assume he does enter the 2024 Republican primary race; who is the Ramaswamy primary voter?
According to the polls, they don't exist. 
Trump still commands the lead in the overwhelming majority of GOP primary polls, with Florida Gov. Ron DeSantis coming perennially in second place. The closest someone has gotten to replacing either of them at the top is Sen. Tim Scott, R-S.C., who, in a January poll, trailed DeSantis by 14 points.
Ramaswamy's name doesn't even appear in most polls, and his supporters would likely be lumped in with the often 1 to 4 percent of people who indicate they'd prefer "someone else" when Trump or DeSantis run at the top of the ticket.
Granted, polling is far from an exact science — just look what happened with Trump in 2016. And considering that the 2024 presidential election is still over a year away, anything could happen, but barring any massive slip-ups or catastrophic health incidents, the Republican primary is a two-man race. 
Assuming DeSantis enters the fray, the race will quickly become a brawl between him and Trump. Given both men's track records and considerable popularity, one will prevail. This will not be a situation where a third person can peel off enough support to secure the nomination. 
As is often the case with lesser-known candidates in presidential primaries, there is ample speculation that they run for president in order to ingratiate themselves with the eventual party nominee so they can be tapped as a running mate or, should the nominee ascend to the presidency, they will be rewarded with a cabinet position.
And considering that after the 2016 presidential election, the incoming Trump administration tapped a number of his former rivals for cabinet positions, a Ramaswamy candidacy could help land the former businessman a position of power. Ramaswamy, who is not even polling at 1 percent, could view a quixotic run for president as an on-ramp to national politics.
According to Fox News, Ramaswamy wants to decouple from China, reform immigration, depoliticize the marketplace and revive America's entrepreneurial spirit, and restore order to the southern border. So, ostensibly, he is checking the boxes that appeal the most to Republican voters and understands the stakes. 
Considering the Iowa caucus is still over a year away and the only two major candidates currently in the Republican primary are Trump and Nikki Haley, the time could be right for Ramaswamy to enter the race and start building his profile more aggressively. 
Samuel Mangold-Lenett is a staff editor at The Federalist. His writing has been featured in the Daily Wire, Townhall, The American Spectator, and other outlets. He is a 2022 Claremont Institute Publius Fellow. Follow him on Twitter @Mangold_Lenett.
Note: You can use @chatbot mention tag to interact with ChatGPT language model in comments. Neither your comment, nor the generated responses will appear in "Comments" or "News & Views" streams.