THE AMERICA ONE NEWS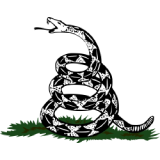 Dec 9, 2023  |  
0
 | Remer,MN
Sponsor: 
WISH-TEXT.COM
 Personalized AI Greeting and Sympathy Cards for the Social Media.
Sponsor: 
WISH-TEXT.COM
 Personalized AI Greeting and Sympathy Cards for the Social Media.
---
---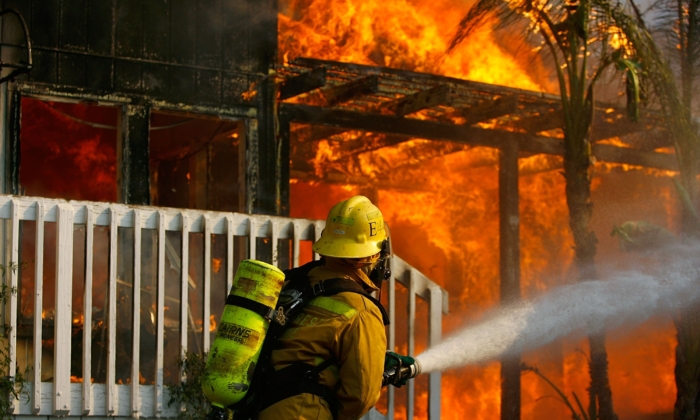 It would cost more than $760 billion to rebuild approximately 1.3 million homes at risk of wildfire, according to an Aug. 10 report released by Irvine-based business intelligence and data analytics firm CoreLogic.
The report assessed such risk to homes by analyzing a variety of variables impacting wildfire danger, including slope, fuel source, surface composition, drought, and winds.
In the report's findings, three states stood out as having higher concentrations of at-risk homes with disproportionate reconstruction cost values: California, Colorado, and Texas.
California's totals equate to nearly three times the combined amounts of Colorado and Texas. The report cited Colorado having more than 330,000 such at-risk homes which would cost approximately $141 billion to rebuild and Texas having 233,000 homes at risk with a reconstruction cost of almost $86 billion.
Communities near forests, wildlands, and other similar undeveloped areas are at an increased risk of fire, as their locations and elevations present challenges for firefighters and hamper evacuation efforts.
Cities in California facing significant risk include Los Angeles, with more than 240,000 homes totaling nearly $183 billion to reconstruct; Riverside, with approximately 213,000 houses costing almost $112 billion to rebuild; and San Diego, with about 154,000 residences equating to $95 billion in assets at risk.
Inflation and increasing labor costs are impacting the insurance industry, as costs to rebuild destroyed and damaged homes have increased by 33.5 percent in California since 2018, according to CoreLogic estimates.
"Wildfire is a very complex peril, but as insurers are dealing with these costs, they need to take the right steps to be able to account for that," Jamie Knippen, Senior Product Manager at CoreLogic told The Epoch Times. "What they're looking to do is maintain profitability while also providing insurance."
The report additionally noted that spikes in reconstruction expenses are impacting profitability in the insurance industry—as rising labor and material costs increase the cost of doing business. With state regulations mandating that rate increases are based on the price of expenses in the past, many insurers, including State Farm and Allstate, announced early this year that they are no longer writing new policies in California due to risk exposure and profitability concerns.
"Insurers in this state have to rely only on past losses, which do not accurately represent present and future climate conditions," the authors said in the report. "This poses a challenge in assessing the insurability of properties situated in areas prone to wildfires."
While the insurers announced their retreat from the California market is temporary, the loss of insurance availability leaves many homeowners stuck with what's known as the FAIR plan—a last-resort insurance opportunity mandated by the state of which insurers must participate—a significantly more expensive option with less coverage, according to experts.
The situation is being described as a "perfect storm" of wildfire danger and limited insurance availability, with homeowners caught in a bind with properties that are expensive to insure and increasingly more difficult to sell.
One homeowner and realtor from Thousand Oaks, in Ventura County, Nancy Van Volkinburg, told The Epoch Times she was with Allstate for more than 25 years before they didn't renew her policy in 2017 after the Thomas Fire—which destroyed more than 1,000 structures and caused approximately $2.2 billion in damage—came within 30 miles of her home. A policy with a second insurer lasted only a year before they also dropped her for fire danger.
After two more similar experiences with insurers, she was forced to use the FAIR plan to insure her dwelling, she said, at four times the price.
"As a local realtor, I've heard many stories of people in similar situations, and several have chosen to move out of state," Ms. Van Volkinburg said. "I've considered the option myself but am staying as long as possible due to family obligations."
Those intending to sell are encountering problems, as most mortgages require full fire coverage, according to experts.
"Even moving is becoming difficult for many folks because potential buyers are unable to secure homeowners insurance, and lenders are shying away from sales in areas deemed a fire hazard," Ms. Van Volkinburg said. "I can't say I blame them."
Efforts are underway to alleviate the insurance crisis, with insurance companies and legislators discussing options for more coverage opportunities.
One tool developed by CoreLogic is designed to expedite the process by utilizing artificial intelligence to evaluate properties and issue a comprehensive wildfire risk score, with reported benefits to insurers and property owners.
"We understand it's important to identify what's on the ground or in a surrounding area," Ms. Knippen of CoreLogic said. "By using artificial intelligence and machine learning, it eliminates the need for a carrier to send out an inspector, ultimately limiting expenses, and allows for property owners to have their mitigated actions identified and accounted for and used by insurers."
Property owners can follow mitigation standards to better improve their insurability, including vegetation reduction, installing double pane windows, enclosed eaves, and fire-resistant vents to strengthen fire resiliency, with some insurers offering lower premium costs for such actions.
"We know that mitigation does matter, so there needs to be open conversation between carriers as well as policy holders to see what they can do to make their property safer from wildfires and ultimately mitigate potential losses," Ms. Knippen said.
So far, a below-average number of fires have erupted in 2023, with the National Centers for Environmental Information—a division of the National Oceanic and Atmospheric Administration—reporting the 510,000 acres burned nationwide so far this year is 48 percent below the 10-year-average.
CalFire statistics show slightly more than 4,000 fires this year, with approximately 113,000 acres burned in the Golden State, leading to three firefighter fatalities and 20 damaged and destroyed structures.
While fewer fires and less acreage were impacted than in recent years at this point in time, heavy rains this winter delayed the dry season but resulted in heavy vegetative growth, according to experts.
"There is a lot of fuel out there," a Cal Fire spokesperson told The Epoch Times. "With hot weather and high winds coming later in the year, extreme fire danger exists in many areas."