THE AMERICA ONE NEWS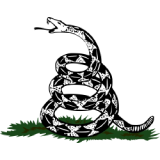 Nov 28, 2023  |  
0
 | Remer,MN
Sponsor: 
WISH-TEXT.COM
 Personalized AI Greeting and Sympathy Cards for the Social Media.
Sponsor: 
WISH-TEXT.COM
 Personalized AI Greeting and Sympathy Cards for the Social Media.
---
---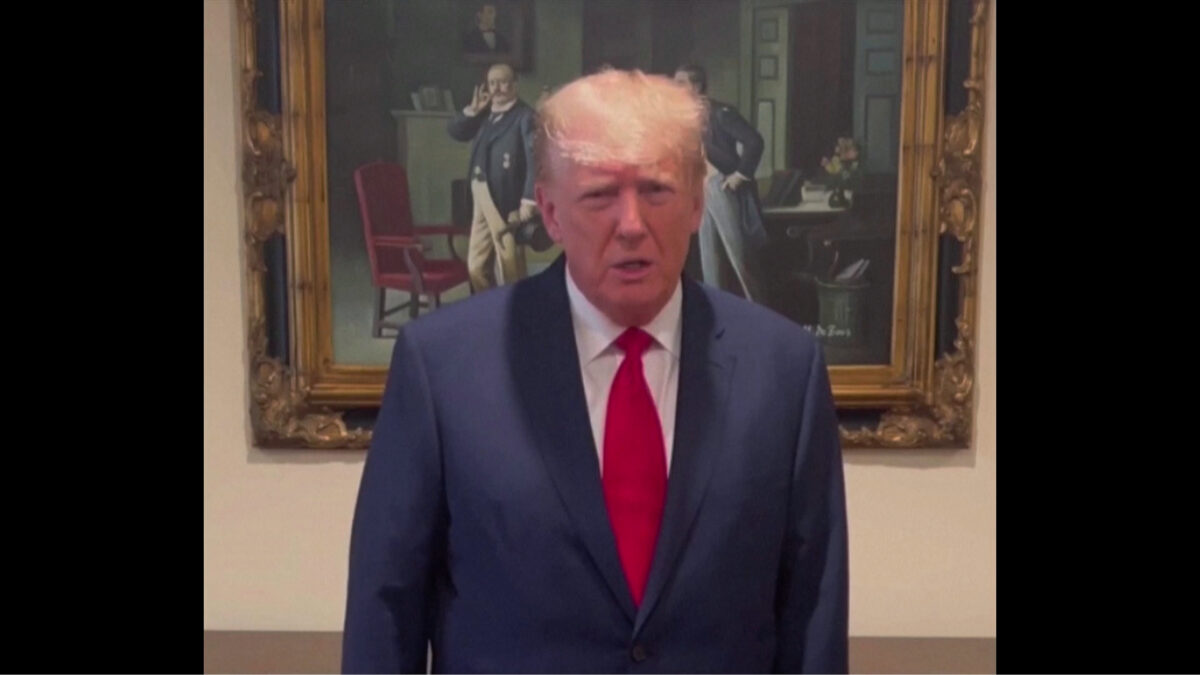 The new indictment a federal grand jury returned against former President Donald Trump over his allegedly illegal retention of national security documents after he left the White House in January 2021 is politically motivated, legal experts told The Epoch Times.
While the filing of federal charges against a former U.S. president is itself unprecedented, the indictment lodged against Trump is also unique because the real estate developer is currently the leading candidate for the Republican Party's nomination for president in the 2024 election.
Democrats say the indictment is justified and long overdue, but Republicans say it and other criminal charges pending against Trump constitute interference by Democrats in the upcoming election.
Trump himself said in a four-minute video made public the evening of June 8 that any criminal charges will not stop him from running to unseat President Joe Biden, a Democrat.
He called the various investigations "election interference."
"I am an innocent man. I did nothing wrong," said the former president who previously handed over 15 boxes of disputed papers to the National Archives.
Trump was impeached twice and those events received saturation media coverage.
The first time was by the then-Democratic-controlled U.S. House of Representatives in December 2019 on articles charging him with abuse of power and obstruction of Congress related to communications with the Ukrainian president. He was impeached the second time in January 2021, a week before he left office on an article charging incitement of insurrection related to the congressional security breach by protesters that led to an hours-long delay of the congressional certification of the 2020 election on Jan. 6, 2021. Both times he was acquitted by the U.S. Senate. Trump is the third president to be impeached after Andrew Johnson in 1868 and Bill Clinton in 1998. Both Johnson and Clinton were acquitted by the Senate.
The 49-page indictment, which was filed in the U.S. District Court for the Southern District of Florida, was unsealed by the U.S. Department of Justice (DOJ) on the afternoon of June 9.
The legal document charges Trump with 37 felony counts related to his handling of government records at his residence in the Mar-a-Lago Club in Palm Beach, Florida.
Specifically, the 45th president stands accused of violating the federal Espionage Act and other federal statutes for allegedly conspiring to obstruct justice, make false statements, and conceal documents.
The indictment states that Trump stored classified documents in unauthorized locations at his home, including in his bedroom, a bathroom, and a ballroom. Trump also allegedly shared some of the materials with other individuals who lacked security clearances.
"The classified documents Trump stored in his boxes included information regarding defense and weapons capabilities of both the United States and foreign countries; United States nuclear programs; potential vulnerabilities of the United States and its allies to military attack; and plans for possible retaliation in response to a foreign attack," the indictment states.
The legal document continues: "The unauthorized disclosure of these classified documents could put at risk the national security of the United States, foreign relations, the safety of the United States military, and human sources and the continued viability of sensitive intelligence collection methods."
Longtime Trump aide Waltine Nauta, a former sailor in the U.S. Navy who worked in the Trump White House, is also accused of crimes in the same indictment. Nauta allegedly removed government documents from the White House and helped Trump keep them away from federal officials who demanded their return.
Curt Levey, an attorney who is president of the conservative Committee for Justice, paraphrased Sen. Marco Rubio (R-Fla.) who wrote on Twitter that the indictment will undermine "public faith in the institutions that hold our republic together."
Levey added that Rubio is "no Trump fan."
"It's just amazing, what the Biden administration and its allies are willing to do to ensure that they stay in power and punish their enemies," Levey told The Epoch Times in an interview.
"I mean, they are willing to blow up our entire legal system."
"I think it's very important to call this what it is: it's President Biden trying to imprison his likely 2024 opponent … rather than letting the voters decide" his fate, Levey said.
U.S. Attorney General Merrick Garland and DOJ special counsel Jack Smith both "work for Biden—he could fire them at will anytime he wanted."
"There is no point in pretending that the Department of Justice is somehow independent or the special prosecutor is independent," Levey said, a reference to Biden's claim that he was not involved in the investigation into the national security documents.
"I guess the only thing that saves us from being a banana republic and a laughingstock to the rest of the world is the fact that Supreme Court precedent makes it clear [that under the U.S. Constitution] you can't add conditions" to Trump's 2024 candidacy.
"So they can't really stop him from running for president—or for that matter winning—but they're certainly doing their best to do that. It's a lot harder to run for president from prison. So they're certainly doing their best to put their thumb on the scale," Levey said.
The bulk of the charges against the former president appears to be for so-called process crimes such as obstruction and making false statements, he said.
"Of course, that's what the Justice Department is famous for when they don't have a strong case on the merits," Levey said.
Levey also accused the DOJ of applying a double standard to Democratic politicians accused of doing the same thing Trump allegedly did.
When Hillary Clinton was accused of illegally having classified government documents on her home computer server, the DOJ used its discretion and decided not to prosecute her, he said.
And nowadays "we hear nothing about charges against Biden" who allegedly illegally retained classified government documents after his vice presidency ended in January 2017, Levey said.
"It's pretty clear which side the Justice Department is on here," he added.
The lawyer paraphrased Soviet secret police chief Lavrentiy Beria: "Show me the man; I'll show you the charges," Levey said.
"If you want to put your political opponents in jail, you can always find a nominal reason to do so. Let's be clear. This is about politics and has nothing to do with the rule of law."
Attorney Paul Jonna, a partner at LiMandri and Jonna, said the charges are part of a larger "witch hunt."
"My initial thoughts when I hear about this is that you've got one of the leading candidates" in next year's election and his opponent "is basically weaponizing the Department of Justice," Jonna told The Epoch Times in an interview.
"We've seen this with this Department of Justice repeatedly now," said Jonna, who is also a special counsel for the Thomas More Society, a public interest law firm that challenges government overreach.
"But to me, it's hard to take seriously. This is basically a witch hunt that we're seeing right now with this Department of Justice."
Jonna predicted that this effort to put Trump behind bars will fail.
"I think the justice system will work properly and it will be unsuccessful," he said.
Attorney J. Christian Adams, president of the Public Interest Legal Foundation, a good government group that focuses on election integrity, questioned the motives of the Biden administration in pursuing the indictment.
"Obviously DOJ is pretty unhinged and cannot be trusted broadly," Adams, who previously worked as a civil rights lawyer at the Justice Department, told The Epoch Times by email.
"But sometimes they get it right. I just don't know enough about the facts here," the lawyer said hours before the indictment was made public.
Trump has also been indicted in New York on 34 felony counts of falsifying business records in connection with the $130,000 payment in October 2016—a month before that year's election—that he is said to have arranged to be paid to adult film actress Stormy Daniels. The remittance—characterized by critics as "hush money"—was made in accordance with a nondisclosure agreement she signed in which she vowed not to publicly discuss an alleged affair she had with Trump a decade before. Trump has denied the affair.
Trump said Daniels violated the agreement and sued her for defamation. In December 2018, Daniels lost in court and was ordered to pay Trump just over $293,000 in attorney's fees, costs, and sanctions. Later the same month, former Trump attorney Michael Cohen was sentenced to three years in prison for making the 2016 payment that court papers described as an "excessive campaign contribution."
The former president has denied any wrongdoing in the legal episode. Two other investigations into his conduct are currently ongoing.
Trump wrote on the Truth Social microblogging website that he has been directed to appear in federal court in Miami on June 13 to answer the new charges.
Eva Fu contributed to this article.