THE AMERICA FIRST NEWS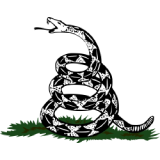 Sep 24, 2023  |  
0
 | Remer,MN
Sponsor: 
WISH-TEXT.COM
 Craft Personalized Messages With Ease! Wish It? Text It!
Sponsor: 
WISH-TEXT.COM
 Craft Personalized Messages With Ease! Wish It? Text It!
---
---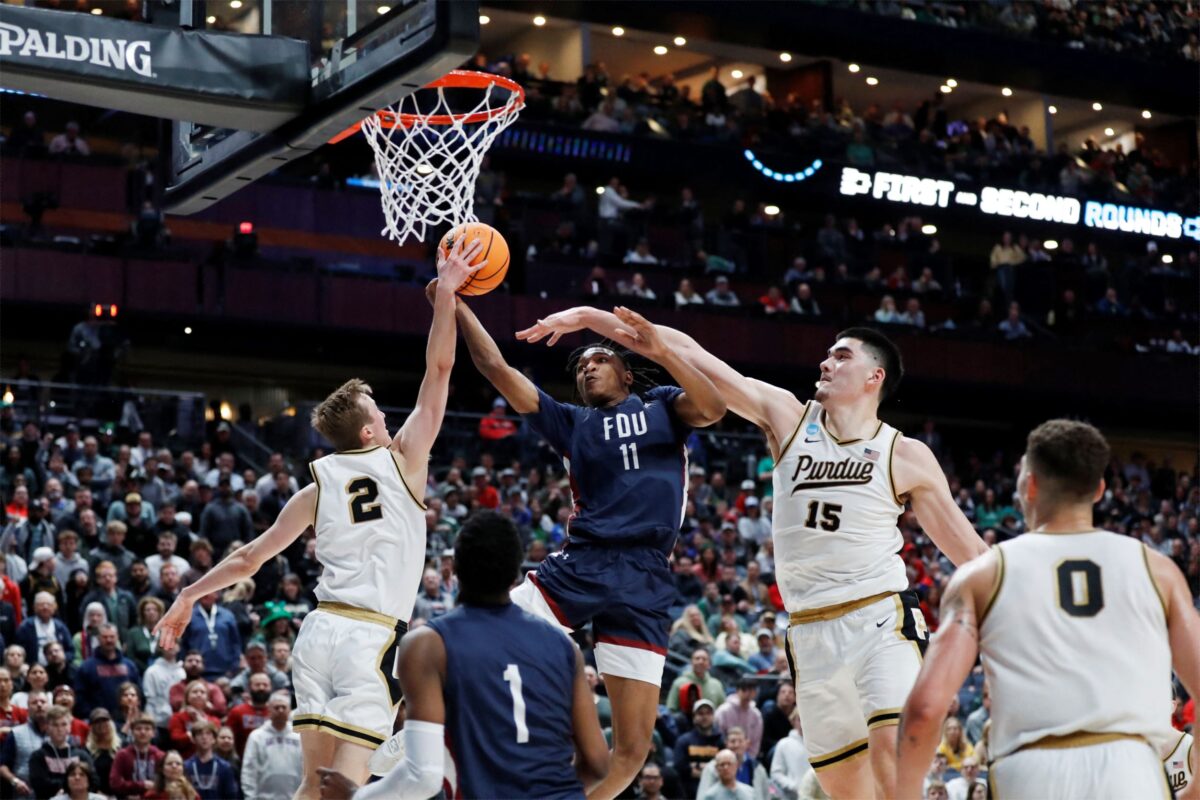 For just the second time in 152 tries, a No. 16 wore the slipper perfectly against a No. 1 seed in the NCAA Tournament.
Sean Moore scored 19 and Grant Singleton added eight points, six rebounds, five assists and three steals as No. 16 Fairleigh Dickinson shocked No. 1 Purdue 63–58 on Friday night in an East Region first-round game in Columbus, Ohio.
Despite sporting the smallest team in Division I basketball, FDU managed to overcome 21 points and 15 rebounds from 7-foot-4 All-America center Zach Edey.
With the Knights (21–15) leading 61–58, Purdue's Braden Smith drove the lane, but Moore came from behind and blocked the shot. Fletcher Loyer's corner 3-point attempt for the Boilermakers (29–6) was off the mark, and Demetre Roberts sealed it with two free throws.
Kam Jones scored 18 of his 19 points in the second half to help the Golden Eagles down the Catamounts in an East Region first-round game in the NCAA Tournament in Columbus, Ohio.
Jones made 7 of 9 shots from the floor—including 3 of 4 from 3-point range. He scored 18 straight points for his team during a pivotal second-half sequence to propel the Golden Eagles (29–6) to their 10th straight win and notch their first NCAA Tournament victory since their run to the Elite Eight in 2013. Marquette shot a robust 51.8 percent from the floor (29 of 56) and 50.0 percent from 3-point range (10 of 20) to advance to Sunday's second-round clash against seventh-seeded Michigan State.
Vermont (23–11) was led by Robin Duncan, Dylan Penn and Matt Veretto who each scored 11 points. American East Player of the Year Finn Sullivan was limited to just four points after making just 2 of 9 shots from the floor and 0 of 6 from 3-point range.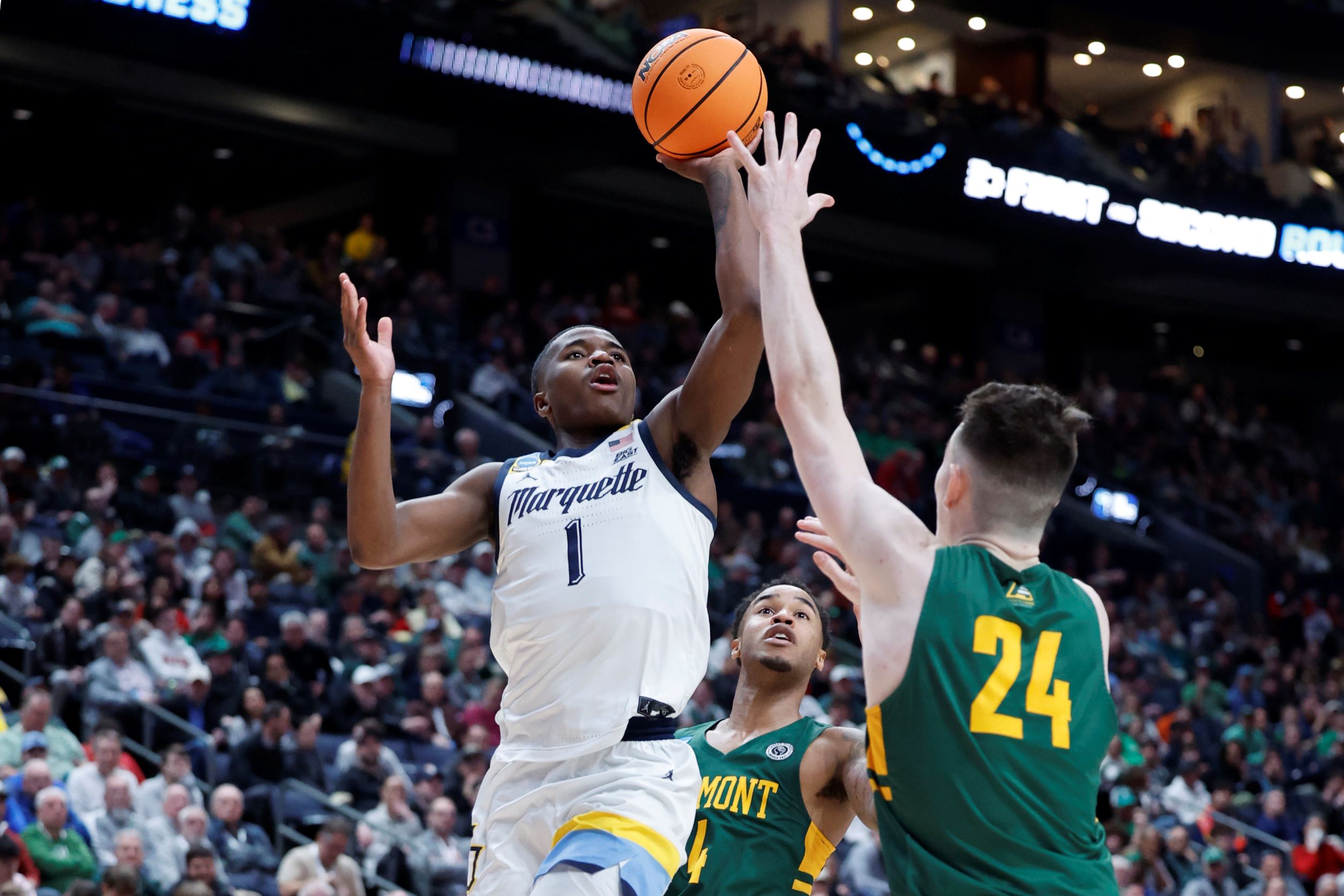 Marquette Golden Eagles guard Kam Jones (1) shoots the ball over Vermont Catamounts forward Matt Veretto (24) in the second half at Nationwide Arena in Columbus, Ohio, on March 17, 2023. (Rick Osentoski/USA TODAY Sports via Reuters)
Markquis Nowell recorded 17 points, matched his career high of 14 assists and added six rebounds and three steals to lead the Wildcats past the Bobcats in Greensboro, N.C.
Keyontae Johnson had team highs of 18 points and eight rebounds for Kansas State (24–9). Nae'Qwan Tomlin added 13 points and David N'Guessan had 10 for the Wildcats, who will face sixth-seeded Kentucky in Sunday's second round.
RaeQuan Battle scored 27 points for 14th-seeded Montana State (25–10), which had an eight-game winning streak end.
Antonio Reeves scored 22 points and Oscar Tshiebwe collected a season-best 25 rebounds to lead the Wildcats past the Friars in Greensboro, N.C.
Jacob Toppin added 18 points while Tshiebwe had eight points, three steals and two blocked shots for Kentucky (22–11).
Ed Croswell scored 16 points on 8-of-10 shooting for Providence (21–12). Kentucky transfer Bryce Hopkins scored just seven points on 2-of-9 shooting, though he grabbed a team-high eight rebounds.
Joey Hauser recorded 17 points and eight rebounds and Jaden Akins had 12 points and six rebounds as the Spartans defeated the Trojans in first-round action in Columbus, Ohio.
Tyson Walker contributed 12 points and four assists while A.J. Hoggard added 11 points and five assists for Michigan State (20–12), which advanced to a second-round clash Sunday against second-seeded Marquette.
Joshua Morgan's 14 points led USC (22–11). Kobe Johnson supplied 13 points, nine rebounds and four assists, while the Trojans' usual leading scorer, Boogie Ellis, was held to six points. Ellis, who entered the game averaging 18.0 points, shot 3-for-12 from the field before fouling out.
Nick Boyd slashed to the basket for the decisive hoop with 2.5 seconds left as the Owls nipped the Tigers in Columbus, Ohio.
Florida Atlantic (32–3) earned the first NCAA Tournament win in school history and advanced to face Fairleigh Dickinson.
Giancarlo Rosado led the Owls with 15 points on 6-for-6 shooting. Johnell Davis added 12 points. Kendric Davis topped Memphis (26–9) with 16 points, and DeAndre Williams had 13 points and 13 rebounds.
Trailing by 13 midway through the second half, the third-seeded Musketeers reeled off 15 straight points to rally past the 14th-seeded Owls in Midwest Regional first-round play at Greensboro, N.C.
Colby Jones' free throw with 18.3 seconds left snapped the game's final tie, then Jack Nunge swatted Terrell Burden's go-ahead layup off the board with 7 seconds to go to save the Musketeers (26–9), who advance to face 11-seed Pittsburgh.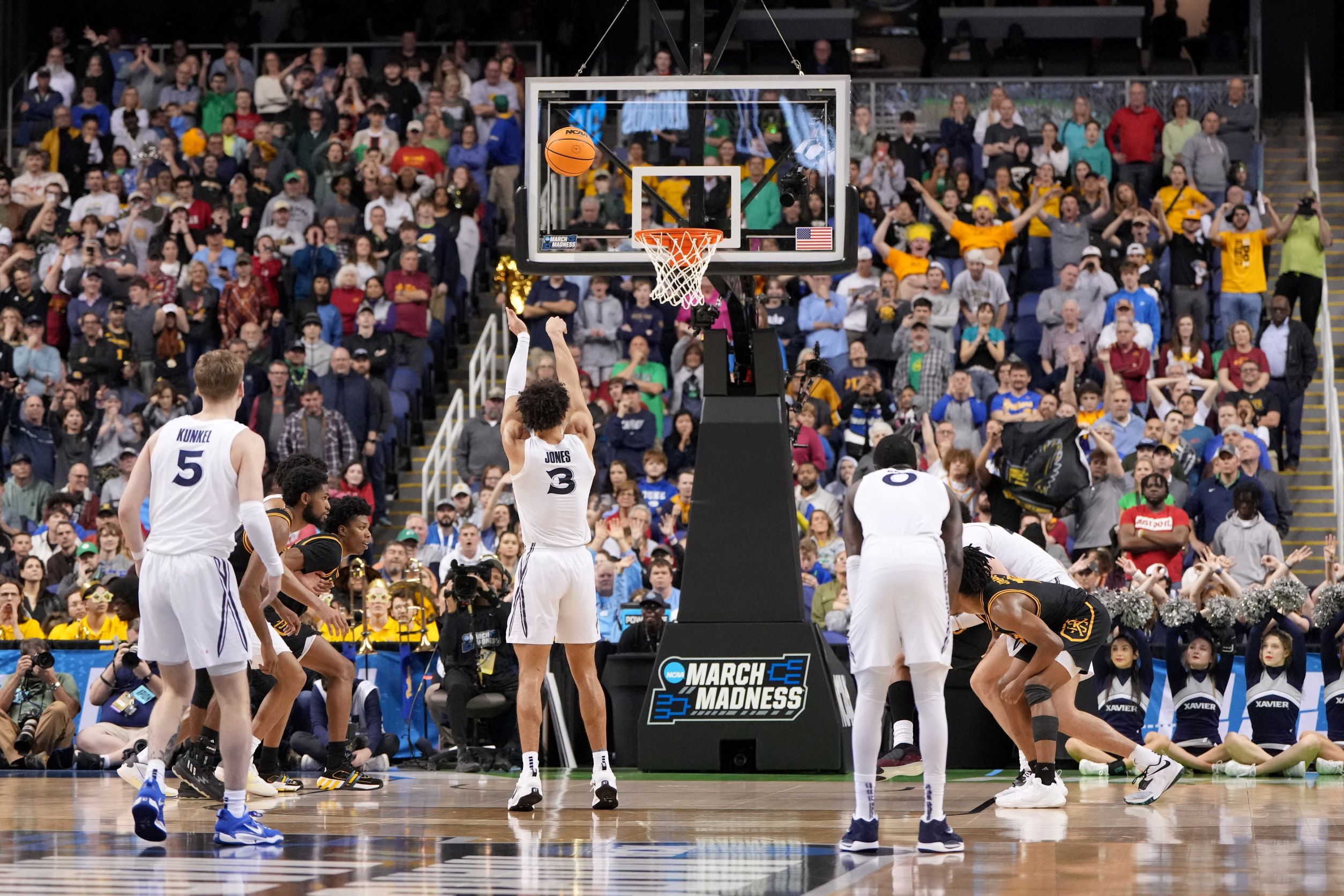 Xavier Musketeers guard Colby Jones (3) shoots a free throw during the second half against the Kennesaw State Owls at Greensboro Coliseum in N.C., on March 17, 2023. (Bob Donnan/USA TODAY Sports via Reuters)
Burden and Chris Youngblood scored 14 points apiece while Spencer Rodgers added 10 for Kennesaw State (26–9), which nearly topped its first winning season and first NCAA Tournament appearance with a remarkable upset.
Trayce Jackson-Davis posted 24 points and 11 rebounds and Race Thompson had 20 points and nine boards as the Hoosiers ousted the Golden Flashes in Albany, N.Y.
Indiana (23–11) next will face fifth-seeded Miami on Sunday. Miller Kopp scored 13 points while connecting on three of the Hoosiers' five 3-pointers. Jackson-Davis added team highs with five assists and five blocks.
Sincere Carry led Kent State with 15 points. Chris Payton and VonCameron Davis contributed 10 apiece and Malique Jacobs added eight points, nine rebounds and seven assists for the Golden Flashes (28–7).
Nijel Pack scored 21 points and led a clutch comeback late to help the Hurricanes defeat the Bulldogs in Albany, N.Y.
Miami (26–7) advanced to the second round for the second consecutive season as Wooga Poplar scored 15 points and Norchad Omier produced 12 points and 14 rebounds.
Drake (27–8) came close to earning its first NCAA Tournament win since 1971, excluding the First Four, thanks to a tremendous effort from Darnell Brodie, who finished with 20 points and nine rebounds.
Nelly Cummings scored 13 points and the 11th-seeded Panthers routed the sixth-seeded Cyclones in a battle of cold-shooting teams in Greensboro, N.C.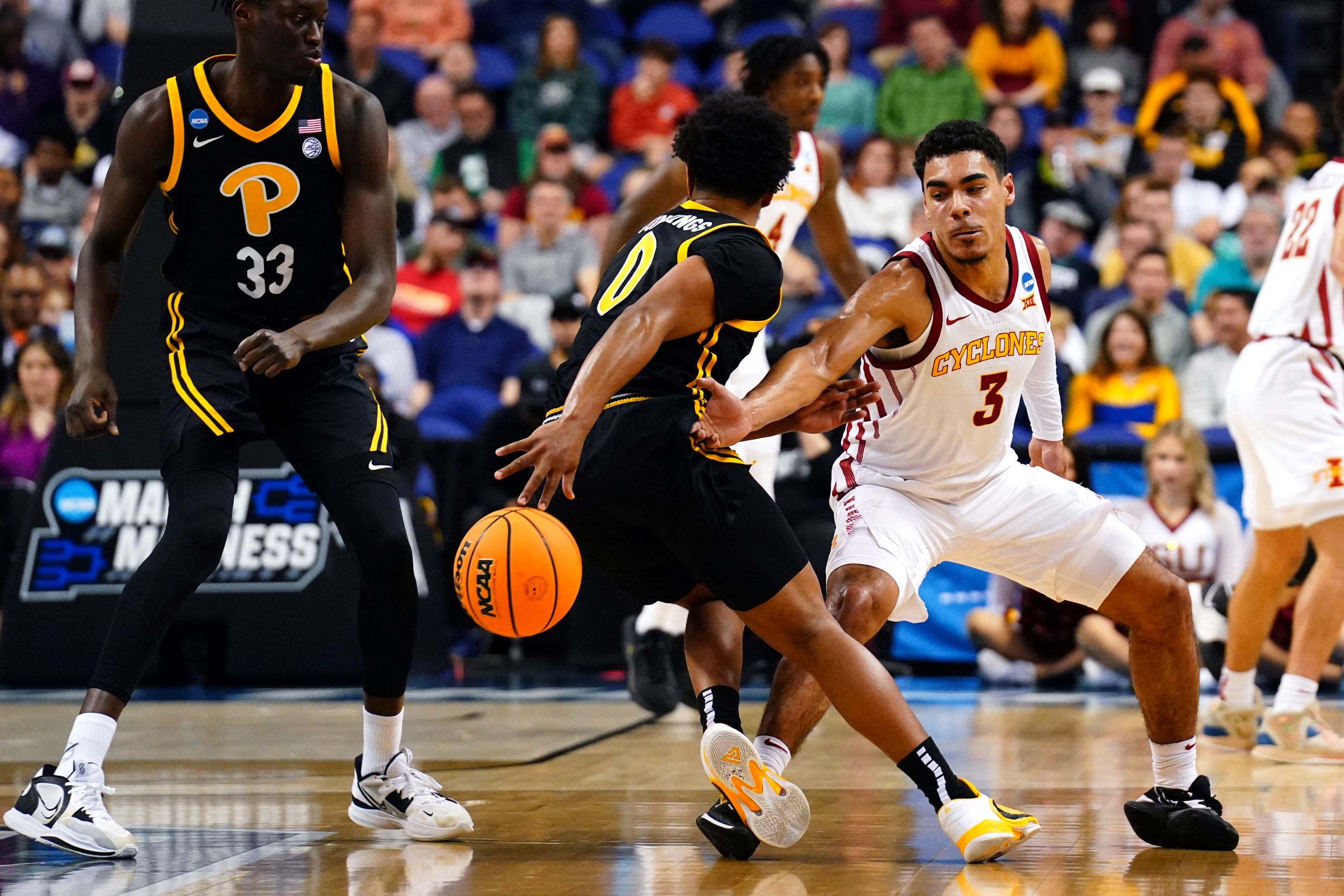 Pittsburgh Panthers guard Nelly Cummings (0) dribbles the ball behind his back while defended by Iowa State Cyclones guard Tamin Lipsey (3) during the first half at Greensboro Coliseum in Greensboro, N.C., on March 17, 2023. (John David Mercer/USA TODAY Sports via Reuters)
The Panthers (24–11) won despite having more turnovers (15) than field goals (14) while shooting 34.1 percent from the floor and 31.6 percent (6 of 19) on 3-pointers. Jamarius Burton added 11 points and Greg Elliott had 10, as the Panthers advanced to face No. 3 seed Xavier.
Gabe Kalscheur and Jaren Holmes scored 12 points each and Tre King added 11 to lead the Cyclones (19–14), who shot 23.3 percent from the floor and 9.5 percent (2 of 21) on 3-pointers.
Adam Flagler posted 18 points and five assists and Caleb Lohner scored a season-high 13 points off the bench as the Bears outlasted the Gauchos in Denver.
After trailing at halftime, Baylor (23–10) led by just 59–52 with less than nine minutes remaining, but then outscored UCSB 15–4 the rest of the way. The Bears will face sixth-seeded Creighton in the second round Sunday.
LJ Cryer added 11 of his 15 points in the second half and teamed with Flagler to account for all 15 points during the Bears' game-ending run. Lohner made all five of his field goal attempts and added five rebounds in 18 minutes of action—the most he has played since before Christmas.
Miles Norris scored 15 points and Ajay Mitchell had 13 and four assists to lead the Gauchos (27–8), champions of the Big West Conference.
Center Ryan Kalkbrenner poured in a career-high 31 points as the sixth-seeded Bluejays withstood the 11th-seeded Wolfpack's comeback attempts in a first-round victory in Denver.
Kalkbrenner, a junior, made 11 of 14 shots from the field and also pulled in seven rebounds and blocked three shots. Creighton (22–12) will meet third-seeded Baylor (23–10) in Sunday's second round. Baylor eliminated UC Santa Barbara 74–56 in the first game at the site on Friday.
NC State's Terquavion Smith racked up 32 points—two shy of his career high—by making 12 of 27 shots from the field with one 3-pointer and going 7-for-9 at the foul line. NC State (23–11) shot 37.5 overall from the field and went 3-for-13 on 3-pointers.
Julian Strawther scored a game-high 28 points and grabbed 10 rebounds as the Bulldogs pulled away in the second half to beat the Lopes in Denver.
Drew Timme added 21 points for Gonzaga (29–5), which will play sixth-seeded TCU on Sunday. Anton Watson also had a double-double with 14 points and 11 rebounds.
Ray Harrison led the Lopes (24–12) with 20 points, Chance McMillian scored 16 and Gabe McGlothan had 11.
Adama Sanogo notched a 28-point, 13-rebound double-double to lead the fourth-seeded Huskies to a victory over the No. 13 seed Gaels in a first-round matchup in Albany, N.Y.
Sanogo made 13 of his 17 shots from the field to help the Huskies (26–8) advance to the second round, where they will face fifth-seeded Saint Mary's on Sunday. Jordan Hawkins chipped in 13 points, Donovan Clingan posted 12 and Andre Jackson Jr. supplied 10.
Walter Clayton Jr. paced the Gaels (27–8) with 15 points. Daniss Jenkins finished with 14 points, while Berrick JeanLouis tallied 13 for Iona, which entered the tournament on a 14-game winning streak.
Mitchell Saxen racked up 17 points to lead four scorers in double figures as the Gaels earned a first-round victory over the Rams in Albany, N.Y and a second-round date with No. 4 seed UConn Sunday.
Saxen was an efficient 8-for-11 from the field and grabbed seven rebounds and blocked four shots for the Gaels (27–7). Alex Ducas also had 17 points, Augustus Marciulionis had 13 and Logan Johnson finished with 12 to go along with 10 rebounds.
Adrian Baldwin Jr. paced the Rams (27–8) with 13 points on 6-of-11 shooting. Jayden Nunn chipped in nine points and seven rebounds for VCU, which has not won an NCAA Tournament game since 2016.
JaKobe Coles sank a floater in the lane with 1.5 seconds left to deliver the Horned Frogs a victory over the Sun Devils in Denver.
TCU (22–12) trailed for most of the second half before ending the game on a 15–5 run fueled by an injured Mike Miles Jr., Damion Baugh and Coles. Miles scored a game-best 26 points, 16 coming in the first half before he appeared to aggravate a right knee injury.
DJ Horne went 4-for-5 from the arc en route to a team-high 17 points for Arizona State (23–13), which had throttled Nevada in the First Four to reach the round of 64.
Note: You can use @chatbot mention tag to interact with ChatGPT language model in comments. Neither your comment, nor the generated responses will appear in "Comments" or "News & Views" streams.