THE AMERICA ONE NEWS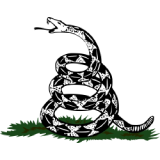 Nov 28, 2023  |  
0
 | Remer,MN
Sponsor: 
WISH-TEXT.COM
 Personalized AI Greeting and Sympathy Cards for the Social Media.
Sponsor: 
WISH-TEXT.COM
 Personalized AI Greeting and Sympathy Cards for the Social Media.
---
---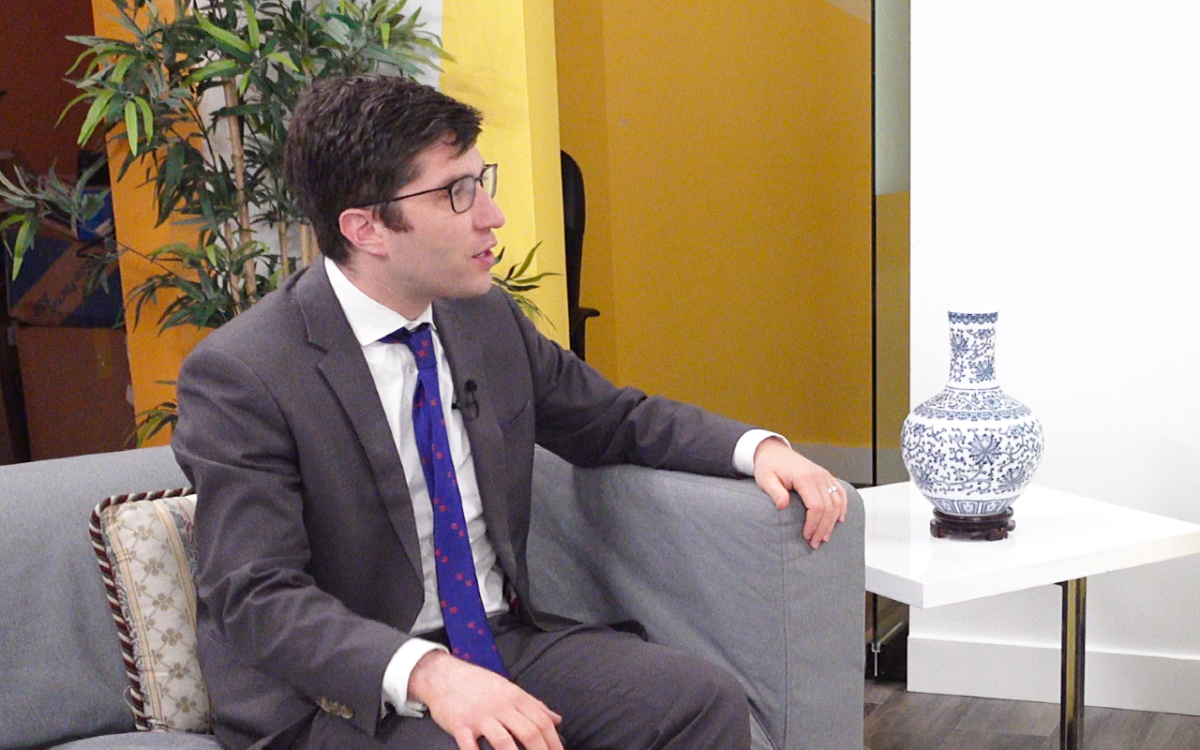 MP Garnett Genuis said he hopes a bill introduced in Parliament last summer will lead to more human rights violators getting sanctioned.
Bill C-281, a private member's bill introduced by Conservative MP Philip Lawrence, seeks to amend several laws and for the Canadian government to put human rights abuses at the forefront, addressing issues such as misinformation or disinformation campaigns by authoritarian state-controlled or state-backed media, sanctioning actors involved in human rights violation and acts of terrorism.
"This is a powerful new tool we want to create that will shift Canadian foreign policy to be more responsive to human rights abuses around the world, and contains a number of different kinds of provisions requiring the government to report annually on its work on human rights," Genuis told The Epoch Times on May 25.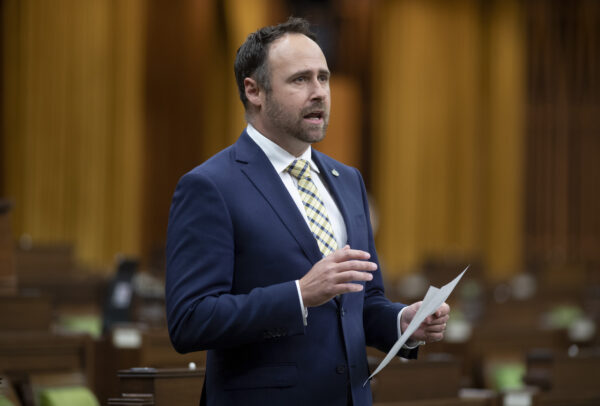 Conservative MP Philip Lawrence rises during Question Period in the House of Commons in Ottawa on May 28, 2021. (Adrian Wyld/The Canadian Press)
Bill C-281 seeks to amend the Justice for Victims of Corrupt Foreign Officials Act, also known as the Sergei Magnitsky Law, which would require the Minister of Foreign Affairs to respond when a parliamentary committee recommends imposing sanctions on a certain foreign national.
"Bill C-281 helps because it provides that parliamentary trigger," Genuis said, describing the law as a tool for "nominating individuals and entities that should be sanctioned" to the government.
"It means that people in the community who are seeing instances of violence can bring names, bring proposals, to individual members of Parliament, who are parts of these various [House of Commons] committees; they can put forward motions. If the committee adopts a motion … calling for an individual to be sanctioned, and the government has to provide a response."
The proposed law is meant to protect victims of persecution and human rights abuse worldwide.
A provision of Bill C-281 requires the Foreign Affairs Minister to publish a report at least once in every year, outlining the measures that the Government of Canada has taken to advance human rights internationally as part of its foreign policy. The report would also include a list of prisoners of conscience whose release Ottawa is actively working toward.
"It is up to the government whose release they're working for and what they would highlight on that list. But it's an important tool. When you bring more attention to these cases, it's often helpful for the people that are affected," Genuis said.
Ottawa has so far used its Magnitsky Law to sanction individuals in Russia, Sudan, Venezuela, and Saudi Arabia for human rights violations. But the law has not been used to sanction Chinese officials since its adoption in 2017, despite the communist regime's horrendous record of human rights violations.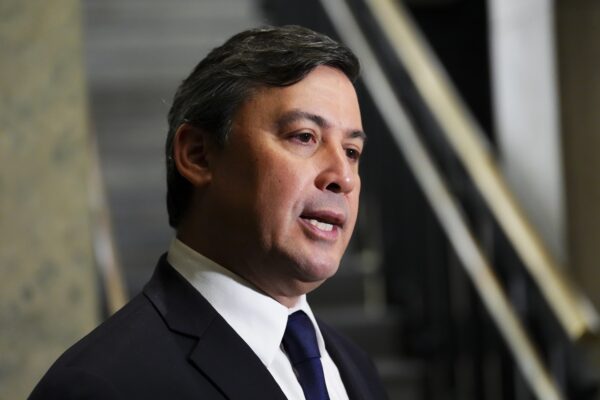 Conservative Member of Parliament Michael Chong speaks to reporters on Parliament Hill in Ottawa on May 3, 2023. (Sean Kilpatrick/The Canadian Press)
When asked about concerns that sanctions would result in authoritarian regimes retaliating against Canada or its citizens, Genuis said the fear of retaliation would only embolden the malign actors to make threats and further their acts of human rights abuse.
"When you say we might not act in our interest, in defence of our values because of fear of retaliation, then you're actually encouraging that retaliation, you're actually lending credibility to the threats that have been made by, in this case, the Beijing communist regime," he said
"We do need to be prepared to stand up for human rights, and that includes applying sanctions in these cases. And we've called for that in the case of various forms of violence that the CCP regime has been responsible for."
Bill C-281 also seeks to amend the Broadcasting Act to prohibit the Canadian Radio-television and Telecommunications Commission (CRTC) from issuing or renewing a broadcasting licence to a company that is being influenced by a foreign entity that has committed acts of genocide.
Currently, Canada has banned the broadcasting licence of Russia's state-run broadcaster, RT, preventing it from airing in Canada.
However, CCP mouthpiece CGTN, which has been fined by authorities in the United Kingdom for airing forced confessions and biased coverage of pro-democracy protests in Hong Kong, is still operating in Canada. MP Michael Chong has raised the issue in a House committee, urging Ottawa to issue an order-in-council asking the CRTC to review CGTN's broadcasting licence.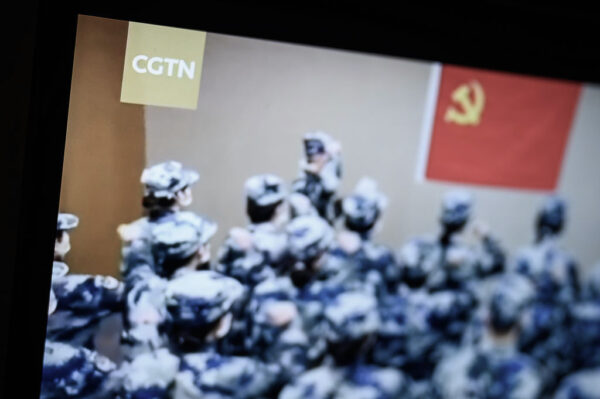 Scenes from a programme from the CGTN archive are displayed on a computer monitor in London, England, on Feb. 4, 2021. (Leon Neal/Getty Images)
Genuis echoed his colleague's request, saying that "it doesn't make sense" for Canada to give privileged access to Beijing-controlled media for such messages.
"We supported recognizing the reality that RT shouldn't be on the airwaves in Canada, we supported taking them off the air, and yet you have communications channels out of Beijing that are essentially the same—that they are pushing the message of a violent, genocidal, authoritarian political party," he said
Genuis said the amendments that Bill C-281 makes to the Broadcasting Act would help address such inconsistencies in the approach that the government has so far taken against foreign state-back information.
"Bill C-281 says that if a media channel is under the control of an organization, of a foreign entity, that is sanctioned or that is committing genocide, then they should be taken off the air. So I think it will really make clear what the direction of Parliament is to the CRTC," he said.
Omid Ghoreishi and Peter Wilson contributed to this report.