THE AMERICA ONE NEWS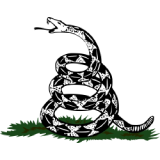 Dec 3, 2023  |  
0
 | Remer,MN
Sponsor: 
WISH-TEXT.COM
 Personalized AI Greeting and Sympathy Cards for the Social Media.
Sponsor: 
WISH-TEXT.COM
 Personalized AI Greeting and Sympathy Cards for the Social Media.
---
---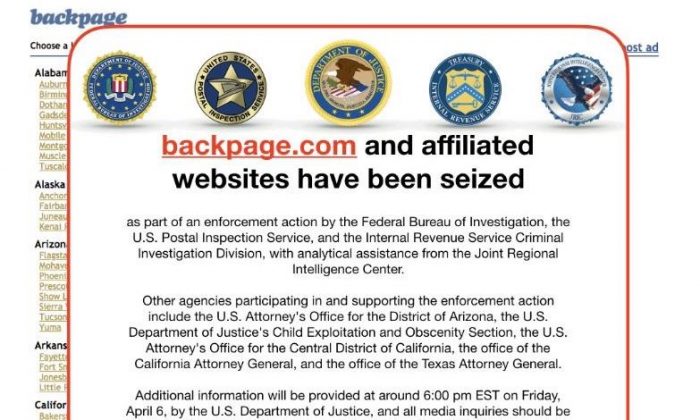 After the co-founder of Backpage committed suicide at the end of July, a federal judge rescheduled a trial in which executives of the online classified ads site were charged with allegations of facilitating prostitution and money laundering.
Judge Diane Humetewa—appointed by former President Barack Obama—continued the trial date that was initially set for Aug. 4 to Aug. 29, a Department of Justice spokesperson told The Epoch Times and dismissed the indictment against the now deceased James Larkin.
Mr. Larkin was reported to have died from a self-inflicted gunshot wound at 74 on July 31 in Superior, Arizona.
The Superior Police Department said no foul play was suspected.
While its founders have contended that adult advertisement is free speech and that Backpage contributed to harm reduction in the sex trafficking industry, prosecutors alleged that surrounding the solicitation for escort services was a fog of unethical and illegal activity within which prostitution and underage sex trafficking were able to flourish without detection.
According to the indictment (pdf) filed in March 2018, Mr. Larkin, Michael Lacey, and other employees were operating "the internet's leading source of prostitution advertisements" and, by 2018, had earned "over $500 million in prostitution-related revenue since its inception."
A mistrial was declared in a September 2021 case after it was ruled that prosecutors brought in the allegation of sex trafficking, though Larkin and the other defendants hadn't been charged with the crime.
Though Mr. Larkin and Mr. Lacey sold Backpage in 2015, the indictment alleges they "retained significant control" and continued to "reap millions in related distributions."
The indictment also alleges that the defendants were aware the website had become a platform for sex workers to advertise, that there were ads published "depicting children who were victims of sex trafficking," and that it contributed to the propagation of ads featuring the prostitution of children.
Though Backpage claimed it alerted the National Center for Missing and Exploited Children (NCMEC) when it became aware that a child was being advertised for sex, the indictment alleges the defendants "implemented policies to limit such referrals," such as instructing moderators to not send emergency alerts to the NCMEC in response to complaints filed by grandparents and other extended family members.
Because "virtually every dollar" of Backpage's proceeds came from illegal activity, the indictment alleges, major credit card companies stopped processing payments, with some banks closing their account with the website in 2015.
To circumnavigate this, the defendants engaged in "an array of money laundering strategies" and other financial transactions orchestrated to hide illegal activity, the indictment alleges.
Both Mr. Larkin and Mr. Lacey got their start as media entrepreneurs, co-founding the Phoenix New Times in 1970 as an anti-war newspaper published at Arizona State University (ASU).
According to New Times, as the newspaper grew, it acquired other alternative newspapers that they operated under an entity they formed called Village Voice Media Holdings.
New Times, which published commercial and adult advertising, had a history of exposing political corruption, targeting establishment politicians like now-deceased Republican Arizona Sen. John McCain and former Maricopa County Sheriff Joe Arpaio.
Even then, the publishers allowed for adult advertisement in their paper, which Mr. Larkin had been quoted as saying, "Like it or not, it's in our DNA."
Once Backpage was launched, it entered into a rocky relationship with the federal government.
Vice President Kamala Harris, then California attorney general just before she became a U.S. Senator, led a failed prosecution against Mr. Larkin and Mr. Lacey, charging them with conspiracy to pimp based on the ads found in Backpage; however, a superior court judge ruled that Section 230 of the Communications Decency Act of 1996 (CDA) shield them from prosecution for third-party content.
In 2013, 49 attorney generals—including Vice President Harris—petitioned (pdf) to have Congress amend the CDA to create an avenue by which they could criminally prosecute Backpage.
Mr. Larkin called the legal maneuvers against him political and an attack on free speech, telling Reason magazine in 2018, after another arrest and raid that left him confined to the house with an ankle monitor, that "it's a constant slap in the face."
One New Times editorial pointed to how Judge Humetewa was a political ally of Sen. McCain, suggesting a political hit job because of multiple articles the newspaper published criticizing the senator.
"We weren't trying to curry favor," he told Reason, adding that they never worried what politicians thought of them, which had "come back to haunt us."
Backpage initially had a collaborative relationship with law enforcement to catch sex traffickers, contradicting the allegations in the complaint, but that later changed, according to Reason.
Under former President George W. Bush, there had grown an "aggressive public campaign" against what politicians "described as unprecedented levels of 'human trafficking.'"
Throughout the Reason article, it is implied that the degree to which sex trafficking was taking place was largely exaggerated.
The author pointed to Congresswomen Ann Wagner's (R-Missouri) SAVE Act of 2014, which criminalized advertising sex workers who are the victims of sex trafficking.
After passed, the law was used to go after Backpage, which it challenged until it was dismissed by a judge who ruled Backpage wasn't "an appropriate subject of a SAVE Act prosecution," according to Reason.
Ten years later, on Aug. 9, Rep. Wagner again introduced legislation titled the Child Online Safety Modernization Act that would enhance online platforms' requirements for reporting child sexual abuse materials.
"In 2022, the National Center for Missing and Exploited Children received more than 32 million reports of online child sexual abuse material, sometimes called 'child pornography,'" Rep. Wagner stated. "That's equal to approximately 87,600 reports per day of images and videos of children being sexually exploited. My legislation, the Child Online Safety Modernization Act, will advance common-sense, bipartisan, and bicameral solutions to help law enforcement investigate these cases, rescue vulnerable children, and apprehend online predators."
Given the diverging media responses to the film "Sound of Freedom," there continues the opinion of more left-leaning, mainstream media outlets that child and sex trafficking aren't happening at the magnitude as portrayed in the film and by those advocating for its abolition.
Most recently, The Economist called "Sound of Freedom" "a mediocre movie" that did well because it cashed in on the "culture war" between conservatives and progressives.
As newspaper tycoons, Mr. Larkin and Mr. Lacey supported progressive ideologies such as pro-choice and opposed strict immigration policies that Sheriff Arpaio—a supporter of former President Donald Trump—enacted when he was sheriff from 1993 to 2017.
In 2007, Sheriff Arpaio had Mr. Larkin and Mr. Lacey arrested after the publication of an article on a grand jury investigation into Sheriff Arpaio, who had accumulated multiple civil rights lawsuits for his strict policies on immigration involving immigrant "roundups."
Mr. Larkin and Mr. Lacey later sued Maricopa County Sheriff's Office for the arrest and settled in 2013 for $3.75 million, which the publishers used to establish an "endowed chair" professorship at the Walter Cronkite School of Journalism and Mass Communication, according to The News Version, and set up the Lacey & Larkin Frontera Fund to advocate for freedom of speech topics in the state, as well as migration rights.
Backpage, launched in 2004 to meet the demands of the wider-reaching internet audience, continued the tradition of allowing for adult advertisement that its publishers defended not only on the grounds of free speech but also on harm reduction.
"Backpage is a part of the solution," the indictment quotes Mr. Lacey as saying. "Eliminating adult advertising will in no way eliminate or even reduce the incidence of prostitution in this country. . . . For the very first time, the oldest profession in the world has transparency, record keeping, and safeguards."
Prosecutors and critics of the site, however, argue that it went too far.
The emails between Mr. Larkin and Mr. Lacey and the advertisers included in the indictment raise questions as to the ages of women in some of the photos found on Backpage that the indictment argues the publishers mostly avoided.
In 2012 a woman sent three emails requesting that photos of her underage daughter—whom she said had been kidnapped and drugged—be removed from Backpage.
After the third email, which stated that the girl was in protective custody, the ad was taken down.
In 2012, ASU—the home of New Times—published a study stating that up to 80 percent of 2,000 adult entertainment ads posted between May 12 and May 20 of 2012 on the adult-services section of Backpage were for sex workers.
Backpage was ultimately seized by the federal government in April 2018.
"For far too long, Backpage.com existed as the dominant marketplace for illicit commercial sex, a place where sex traffickers frequently advertised children and adults alike," said then-Attorney General Jeff Sessions in a 2018 press release.  "But this illegality stops right now.  Last Friday, the Department of Justice seized Backpage, and it can no longer be used by criminals to promote and facilitate human trafficking."
Despite its takedown, the site has been replaced by a multitude of other avenues for human trafficking found on social media platforms and the dark web.
Though not listed on the indictment, Carl Ferrer, the chief executive of Backpage, pleaded guilty in 2018 to money laundering and conspiracy to facilitate prostitution and agreed to testify against Mr. Lacey and Mr. Larkin.
In his plea agreement (pdf), he admitted to money laundering schemes and working on a "moderation" process by which Backpage replaced revealing terms and pictures that were unmistakably ads for sex workers with revised, more subtle versions of the ads.
"Such editing did not, of course, change the essential nature of the illegal service being offered in the ad—it was merely intended to create a veneer of deniability for Backpage," Ferrer said. "These editing practices were only one component of an overall, company-wide culture and policy of concealing and refusing to  officially acknowledge the true nature of the services being offered in Backpage's 'escort' and 'adult' ads."
In 2017 when the pressure was mounting against the site, Dawn Hawkins, executive director of the National Center on Sexual Exploitation, said the entirety of Backpage's business model was built on the exploitation of sex and called its founders "America's top pimps."
"Backpage has operated in a fashion akin to the East India Trading Company in the days of the African slave trade—as a willing and knowledgeable promoter and facilitator of egregious sexual exploitation," Hawkins said.
Backpage had blocked its sex-working ads, which Hawkins called "a narrow gain for the abolitionists of commercial sexual exploitation."
At that time, she said, people who visited the site were greeted with the message: "The government has unconstitutionally censored this content."
However, Hawkins said the public shouldn't be persuaded by Backpage's "theatrical attempts to portray itself as the victim of government persecution or censorship."
"The only people under attack are those used as human fodder in Backage's gristmill of sexual exploitation," Hawkins said. "While Backpage likes to wrap itself in the First Amendment, free speech is not a license to orchestrate sexual exploitation."