THE AMERICA FIRST NEWS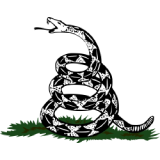 Jun 7, 2023  |  
0
 | Remer,MN
AM1.NEWS
The American Majority
The go-to-site for the news WE read. @am1_news
The go-to-site for the news WE read. : Created and operated in USA. Contact : support@am1.news : @am1_news
AM1.NEWS: The go-to-site for the news WE read : Contact: support@am1.news : Twitter @am1_news: The Internet of Us™ : AM1.NEWS
---
---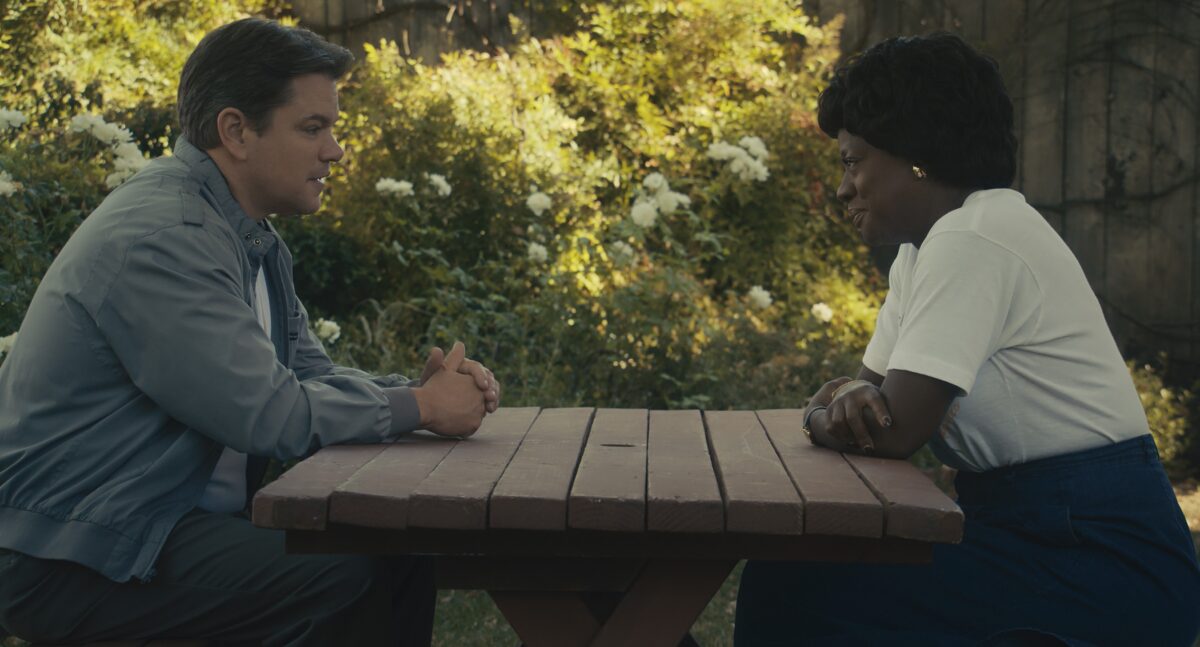 R | 1h 51m | Sports, Dramedy | April 5, 2023
When Michael Jordan retired from basketball, that was it for me—I stopped watching.
Pro and college games are still exciting, and Lebron is great, but it's the state of basketball in the world today that depresses me. When I walk past Manhattan high school basketball courts and see the current, massively pathetic spectacle going on there, I see the totally out of shape boys with zero game, who, due to tablet culture, become so self-involved that there's no concept of teamwork left. 

In the 1970s, basketball courts were bristling with talent and ability. Everyone had a dangerous game. Now, whoever gets the ball immediately chucks it in the general direction of the basket and misses.
However, most kids today do know what an Air Jordan is. They also know that Nike manufactures the shoe. And that it is the namesake of Michael Jordan. But they like to wear their Air Jordans not for hoops but for purposes of looking cool while standing around and texting.
Luckily "Air," the screen version of the story of how Nike started doing business with the Jordan family, is not only thoroughly entertaining but even manages to create some fun tension throughout.
The story begins in 1984, when the Oregon-originated Nike company was basically only known for their running shoes. Their basketball shoe division came in a distant third behind basketball heavies Adidas and Converse.
Nike sports division recruiter Sonny Vaccaro (Matt Damon) scouts up-and-coming high school basketball talent and helps them get partnership deals with the company to serve as spokesmen. Nike allots him a strict, piddling $250,000 budget to snag a few players with, and so Vaccaro's options tend to be fifth draft picks and below. And unfortunately he's also tethered in endless, mundane business meetings with executives who don't have his talent or share his passion for basketball, and he's reaching the end of his rope.
While multi-tasking at home—watching a tape of rookie Jordan's famous game-winning basket, and simultaneously watching tennis great Arthur Ashe promote his special racquet in a commercial, the proverbial light-bulb goes on over Sonny's head.
He decides the key thing is to anchor an entire basketball shoe line around the still-secret greatness of Jordan (that his discerning, precognitive talent recognizes before anyone else does) before Jordan's career takes off.
Now Sonny has the daunting task of trying to convince Nike co-founder and CEO Phil Knight (Ben Affleck) to support his vision, along with head of marketing Rob Strasser (Jason Bateman).
He's also got to get Jordan's highly vitriolic and uncooperative sports agent David Falk (Chris Messina) to not actively sabotage his vision, and finally, to successfully pitch Jordan's mother, the extremely knowledgeable and shrewd matriarch Deloris Jordan (Viola Davis), on the shoe's brilliant potential. Deloris, it turns out, has an excellent idea all her own.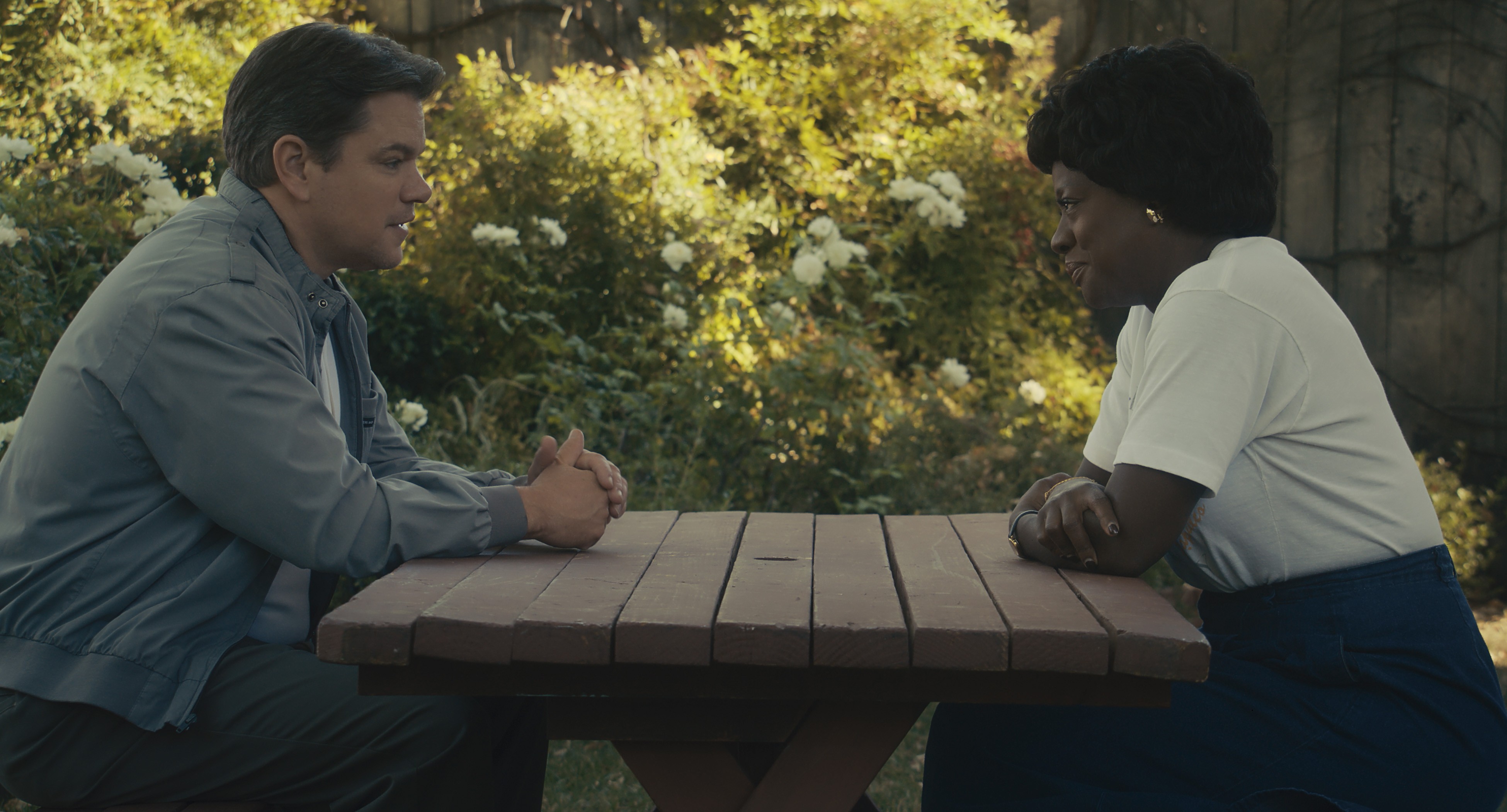 Sonny Vaccaro (Matt Damon) pays a visit, which is against the rules, to surreptitiously pitch Deloris Jordan (Viola Davis), in "Air." (Warner Bros. Pictures)
Sports dramas like "Jerry Maguire" (the infamous ruthless sports agent Bob Sugar [Jay Mohr] of that movie appears here as well), "Trouble With the Curve," and "Moneyball" all focus on the business side; they only briefly capture the passion of their sport and function mainly as educational pieces or character studies that serve to highlight the underlying capitalism at the root of everything.
The offices and boardrooms of '80s-era Nike are hardly the typical settings of sports dramas, but "Air" captures the triumphant spirit of what makes the American sports of basketball, football, and baseball so special, and while the film may be about the making of the Air Jordan shoe, director Affleck takes the opportunity to portray the differences between the creative guys in the sports-clothing business, and the boardroom suits who view the players as money.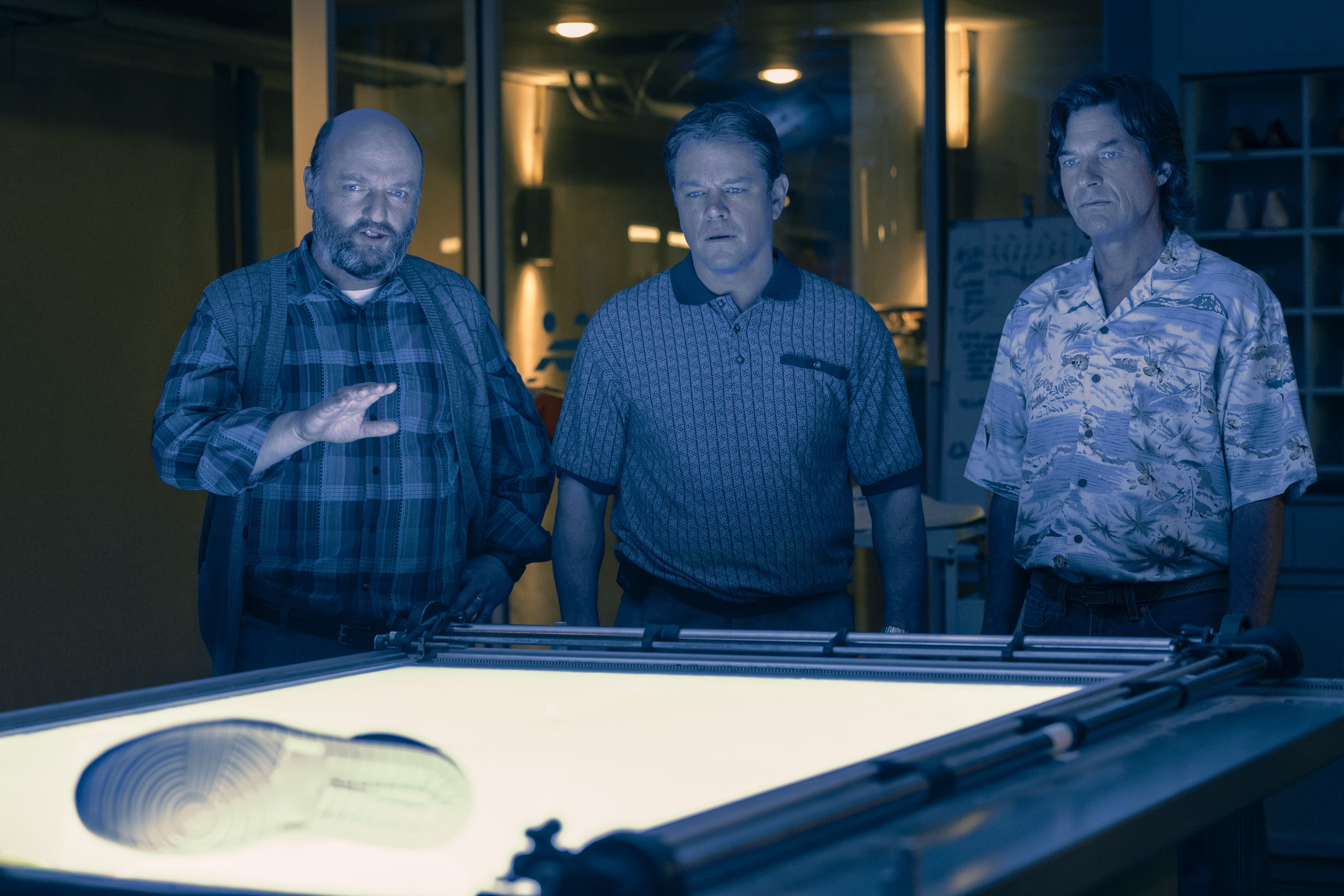 (L–R) Peter Moore (Matthew Maher), Sonny Vaccaro (Matt Damon), and Rob Strasser (Jason Bateman) talk strategy on how to make a magic shoe, in "Air." (Warner Bros. Pictures)
The dialogue is typical of the high-testosterone sports world, with plenty of strong language (the only reason "Air" is rated R). But it's not "Glengarry Glen Ross"; there's obviously plenty of competitiveness in this world, but we get to see lots of fun team spirit and camaraderie, especially as the Nike team goes over their game plan to pitch the Jordans: The CEO will arrive purposely late so as to appear super in-demand, and they'll counter the anticipated objection to the all-red-and-black (Chicago Bulls colors) shoe they've come up with, by pledging to pay the steep NBA fines. (The rule was that all NBA basketball shoes have a high percentage of the color white.)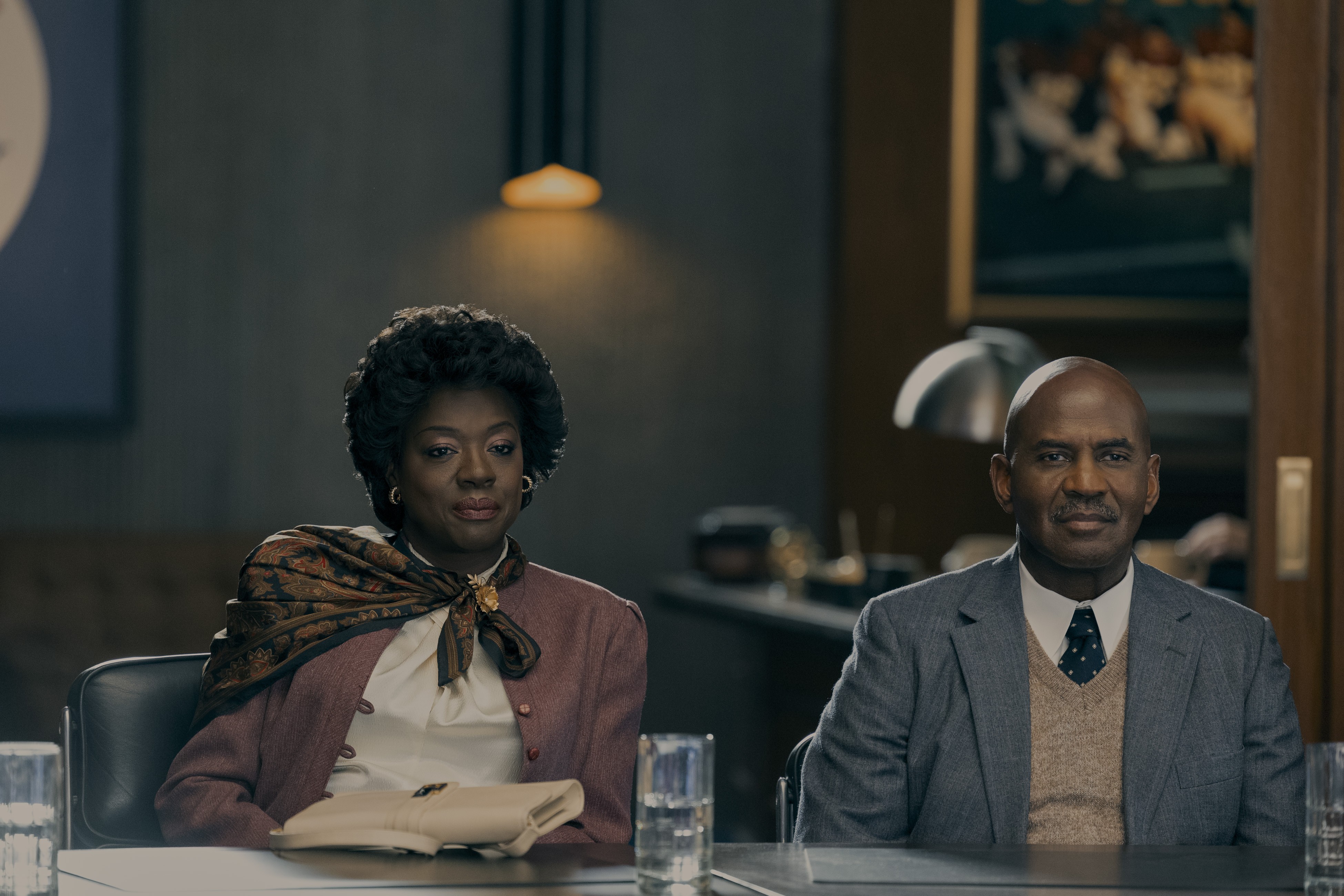 Deloris Jordan (Viola Davis) and James Jordan (Julius Tennon) attend the Nike pitch meeting, in "Air." (Warner Bros. Pictures)
Matt Damon's aggressive and confident portrayal of the endlessly motivated Vaccaro is the main attraction of "Air." He's a bit of a gambling addict on the Vegas craps tables, but this translates into a keen understanding of the level of risk-taking needed in business in order to achieve greatness, and his confidence is rooted in an all-encompassing knowledge of the game.
Vaccaro constantly calls out his peers, who try and talk the talk but ultimately can't verbalize why they prize a specific rookie player. A strong tension crops up between Vaccaro's extraordinary vision and ambition, and the slightly unethical risks he indulges in that gamble with the careers of his colleagues.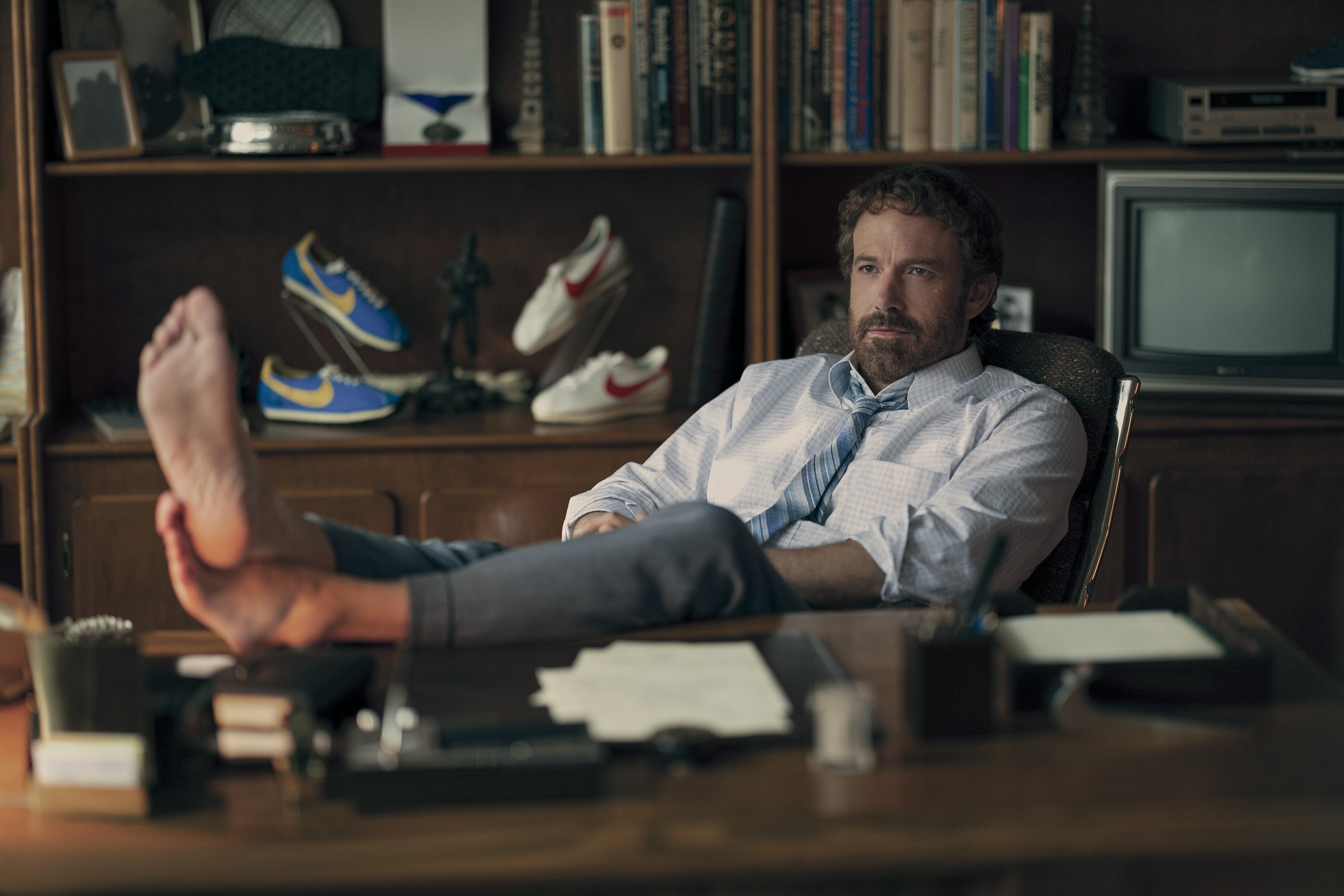 Phil Knight (Ben Affleck), in "Air." (Warner Bros. Pictures)
Ben Affleck has fun with Eastern philosophy-spouting Phil Knight, who flaunts his wealth through interesting sunglass-wear choices, tracksuits, and a purple Porsche. And there's lots of fun arguing between Vaccaro and Knight, who came up together in the business—Knight values Vaccaro, but wants to make sure that it's understood he's in charge.
Damon and Affleck are lifelong creative partners who similarly came up in show business together. They won the Oscar for best screenplay for 1998's "Good Will Hunting," and are currently spoofing each other in a spin-off of Affleck's Super Bowl Taco Bell hit commercial. They naturally bring a lived-in authenticity to Vaccaro and Knight's decades-long relationship.

Much like the character of Marcee Tidwell (Regina King) in "Jerry Maguire," Jordan's mother Deloris (Viola Davis) presides with proverbial, Southern, iron-hand-in-velvet-glove steely charm as judge, jury, and executioner of her son's career, despite his having an agent.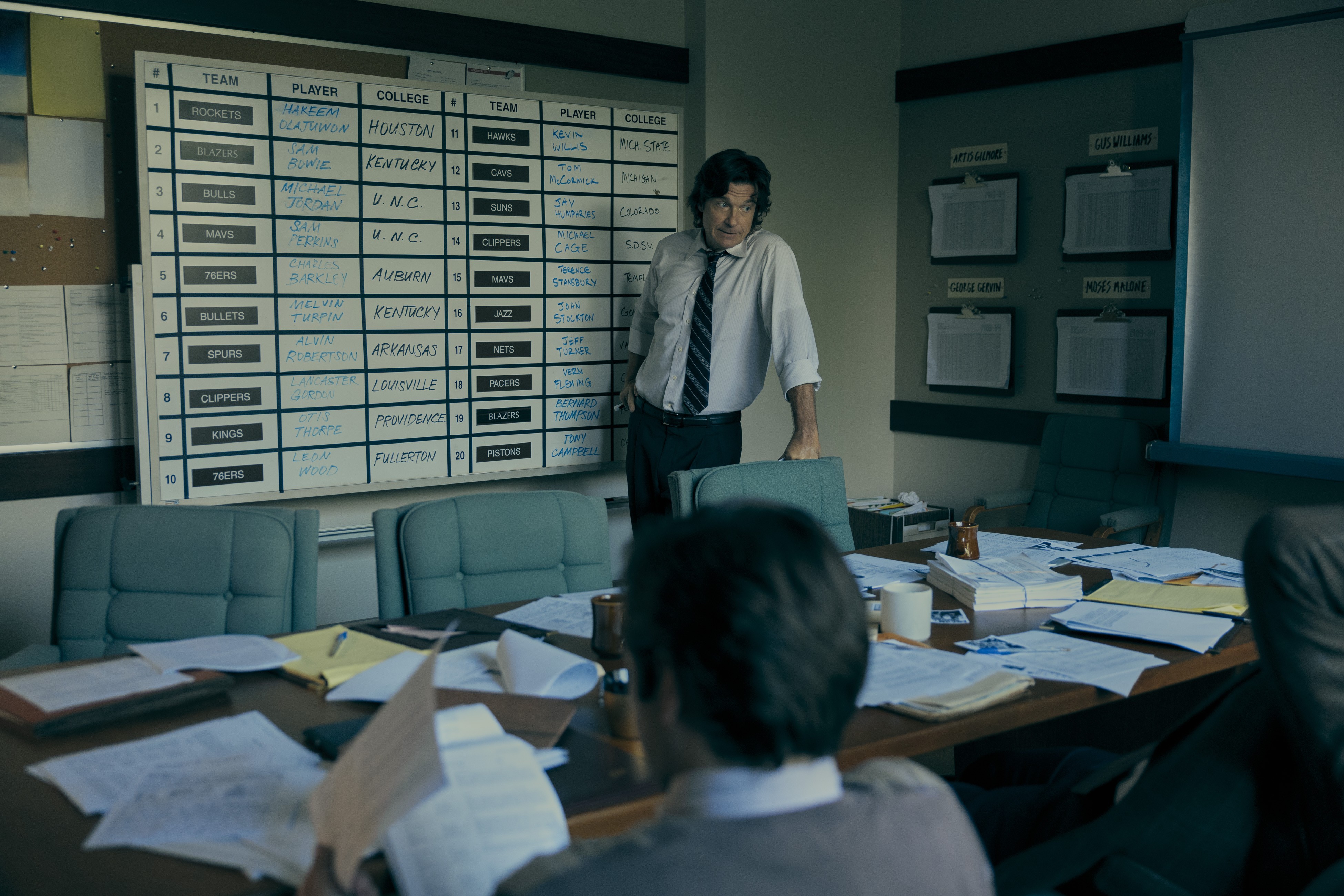 Rob Strasser (Jason Bateman) trying to get some valid input from his basketball scouts about their choices, in "Air." (Warner Bros. Pictures)
Rob Strasser (Jason Bateman) is loyally supportive as Sonny's coworker, who, if the deal goes south, will lose points with his joint-custody daughter, because of not being able to bring her a new pair of Nike's every week. Chris Messina steals scenes as Jordan's hilariously cut-throat gate-keeping agent.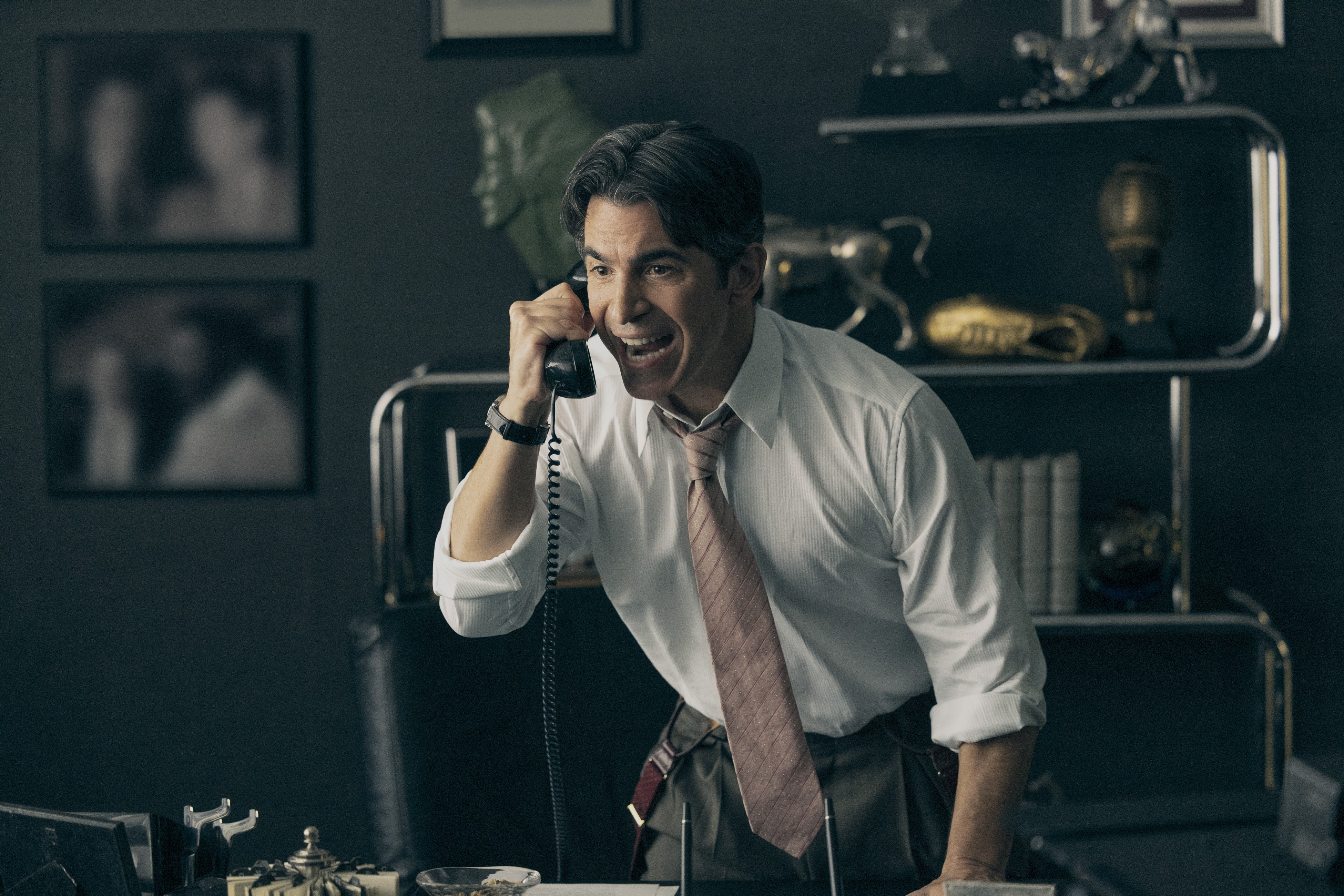 David Falk (Chris Messina) in "Air." (Warner Bros. Pictures)
Motor-mouthed Chris Tucker gets some decent comedic material as the singular African-American executive in the basketball shoe division, and Matthew Maher is the wizard-nerd shoe designer, providing a delightful insight into this under-the-radar realm of artistic and creative passion.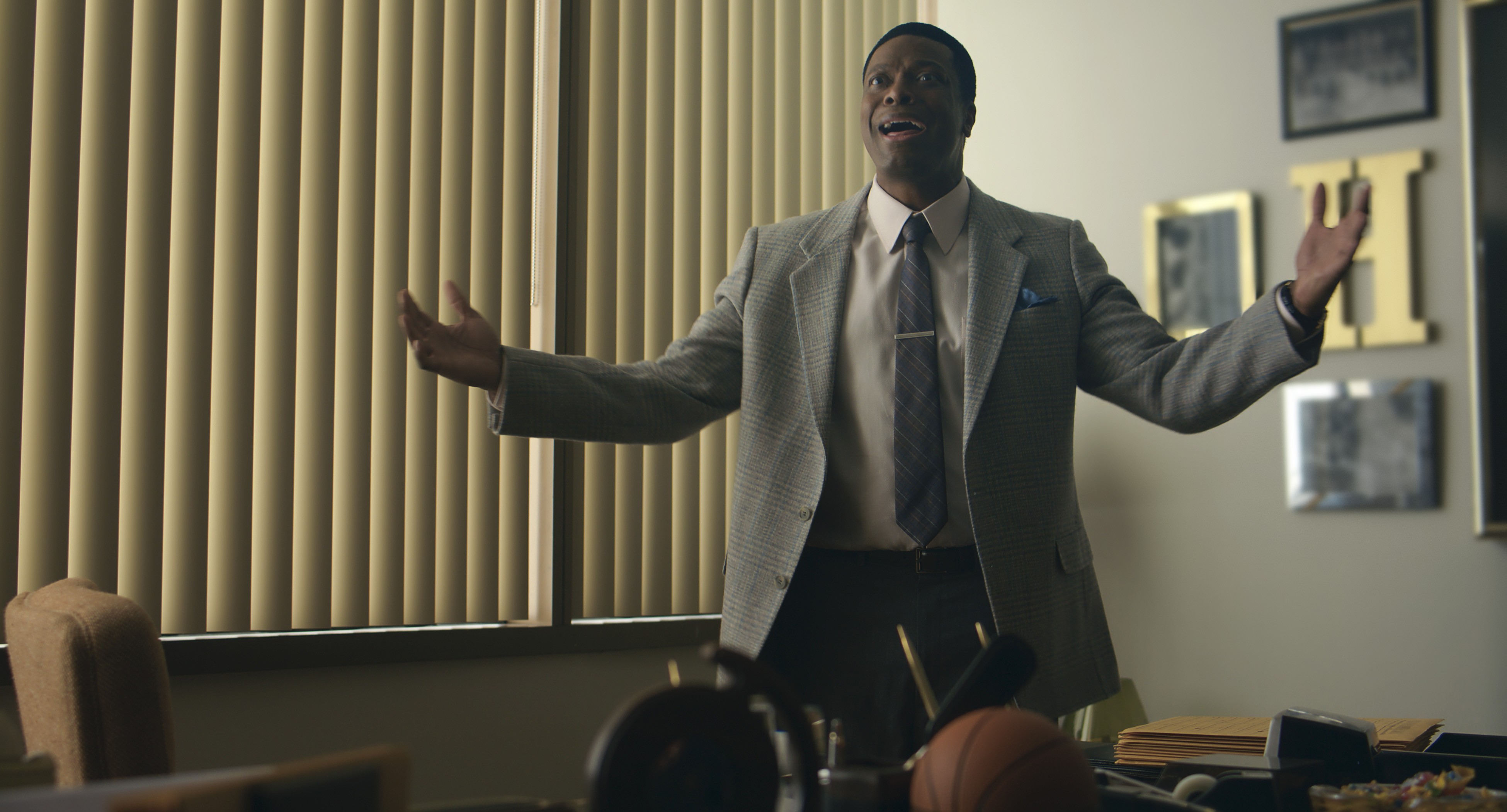 Howard White (Chris Tucker) in "Air." (Warner Bros. Pictures)
Marlon Wayans as Vaccaro's confidante inspires his vision by raconteuring an excellent tale of how he came to possess the original hand-written speech of one of the great Civil Rights leaders.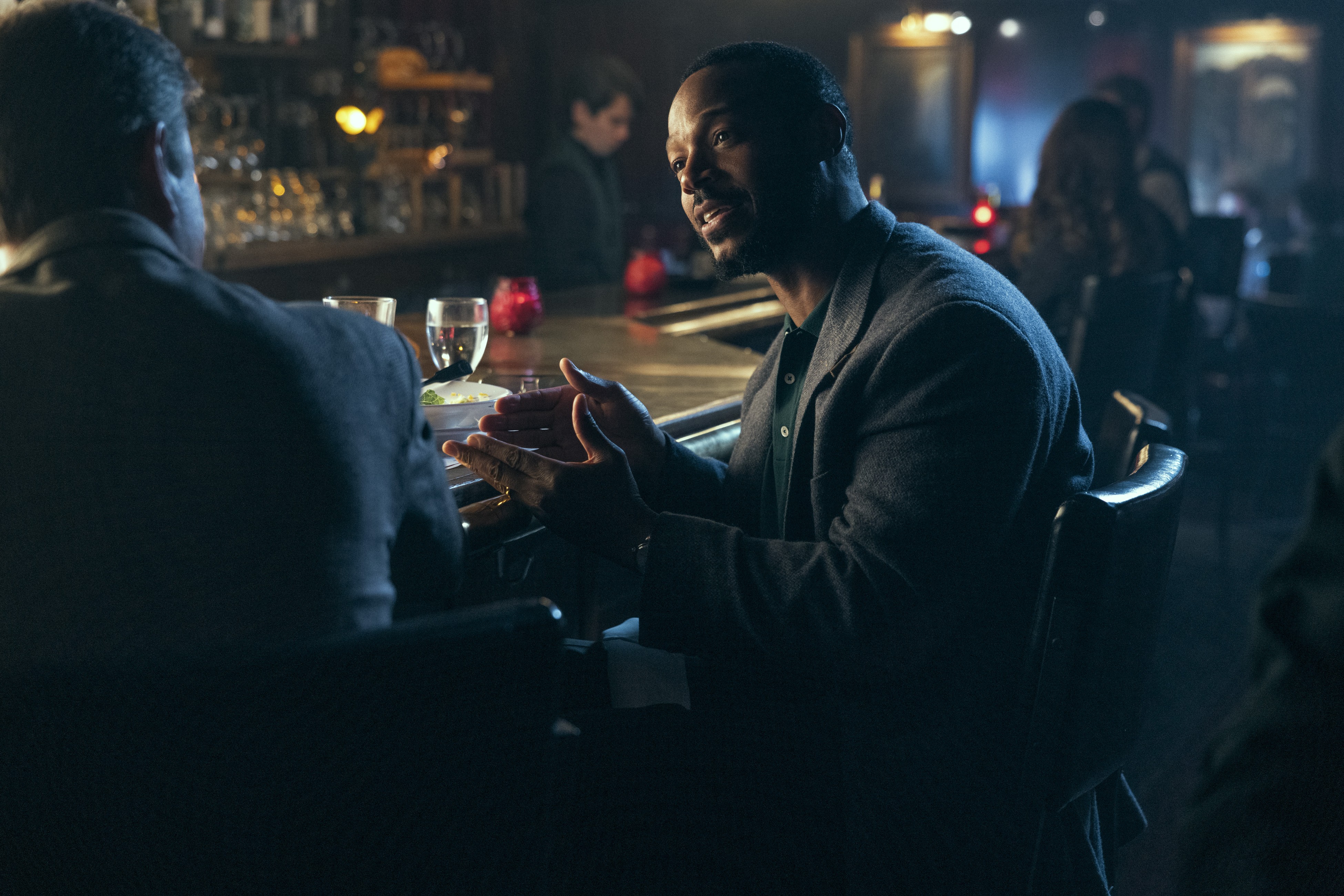 Sonny Vaccaro (Matt Damon, L) and George Raveling (Marlon Wayans), in "Air." (Warner Bros. Pictures)
Michael Jordan (Damian Delano Young) has almost no dialogue and is shot at off-angles, so as not to disrupt suspension of disbelief, and the real Jordan is presented at the end in various outtakes and clips of actual footage of him winning trophies and paying tribute to his brilliant mother.
Ben Affleck's "Air" is an educational and inspirational marketing sports drama, with revelations about labor history. It's winning soul pays tribute to the people who see the greatness in others and help make their dream come true. "Air" is definitely an Affleck-Damon-Michael Jordan slam-dunk that'll bring back the reason basketball was so exciting when Air Jordan ruled the game.
"Air" is an Amazon Studios original movie, and will be streaming on Amazon, free to Amazon Prime subscribers, most likely in July 2023.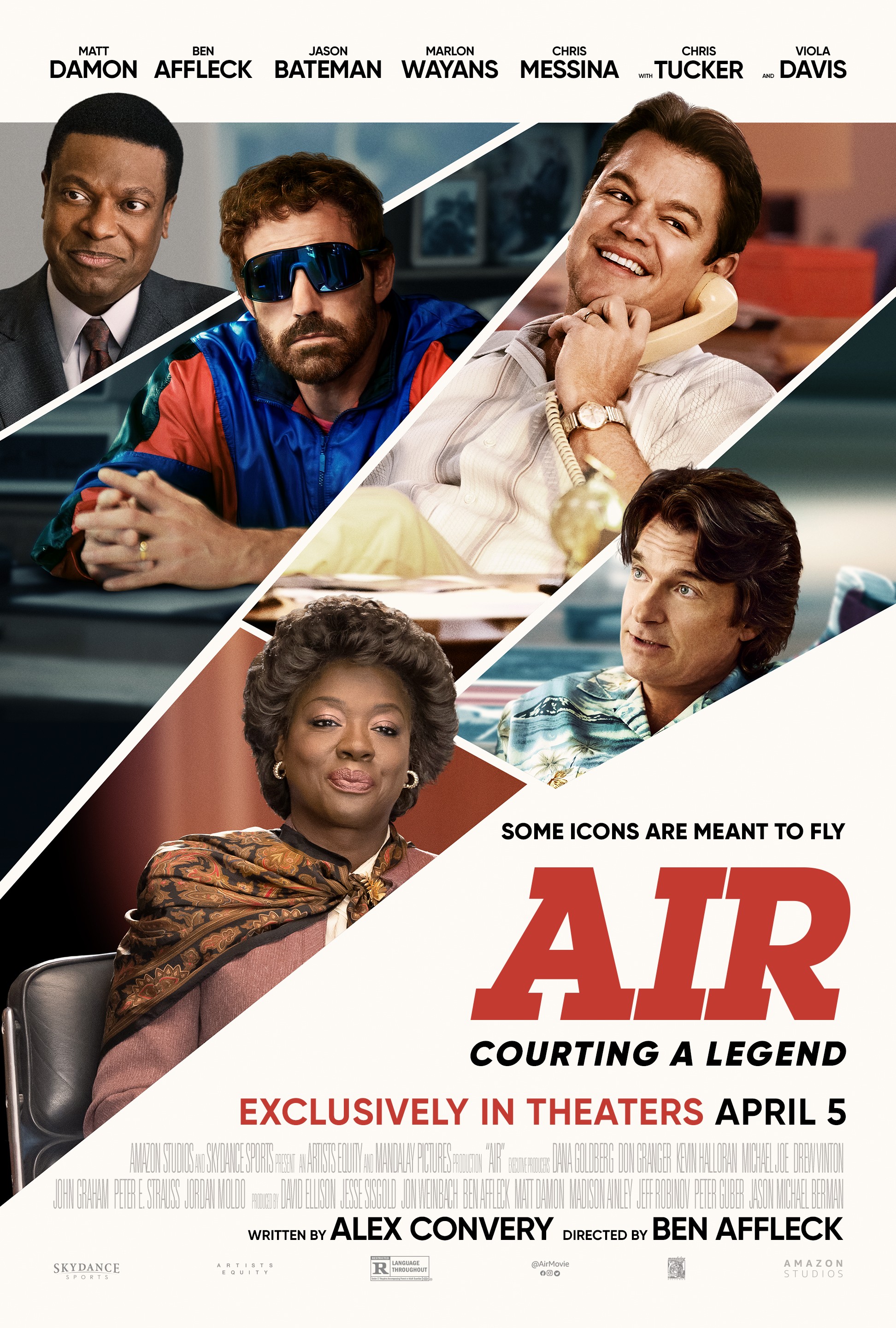 Movie poster for "Air." (Warner Bros. Pictures)
'Air'
Director: Ben Affleck
Starring: Matt Damon, Jason Bateman, Ben Affleck, Viola Davis, Chris Messina, Chris Tucker, Matthew Maher, Marlon Wayans
MPAA Rating: R
Running Time: 1 hour, 52 minutes
Release Date: April 5, 2023
Rating: 4 out of 5 stars
Note: You can use @chatbot mention tag to interact with ChatGPT language model in comments. Neither your comment, nor the generated responses will appear in "Comments" or "News & Views" streams.