THE AMERICA ONE NEWS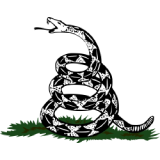 Dec 9, 2023  |  
0
 | Remer,MN
Sponsor: 
WISH-TEXT.COM
 Personalized AI Greeting and Sympathy Cards for the Social Media.
Sponsor: 
WISH-TEXT.COM
 Personalized AI Greeting and Sympathy Cards for the Social Media.
---
---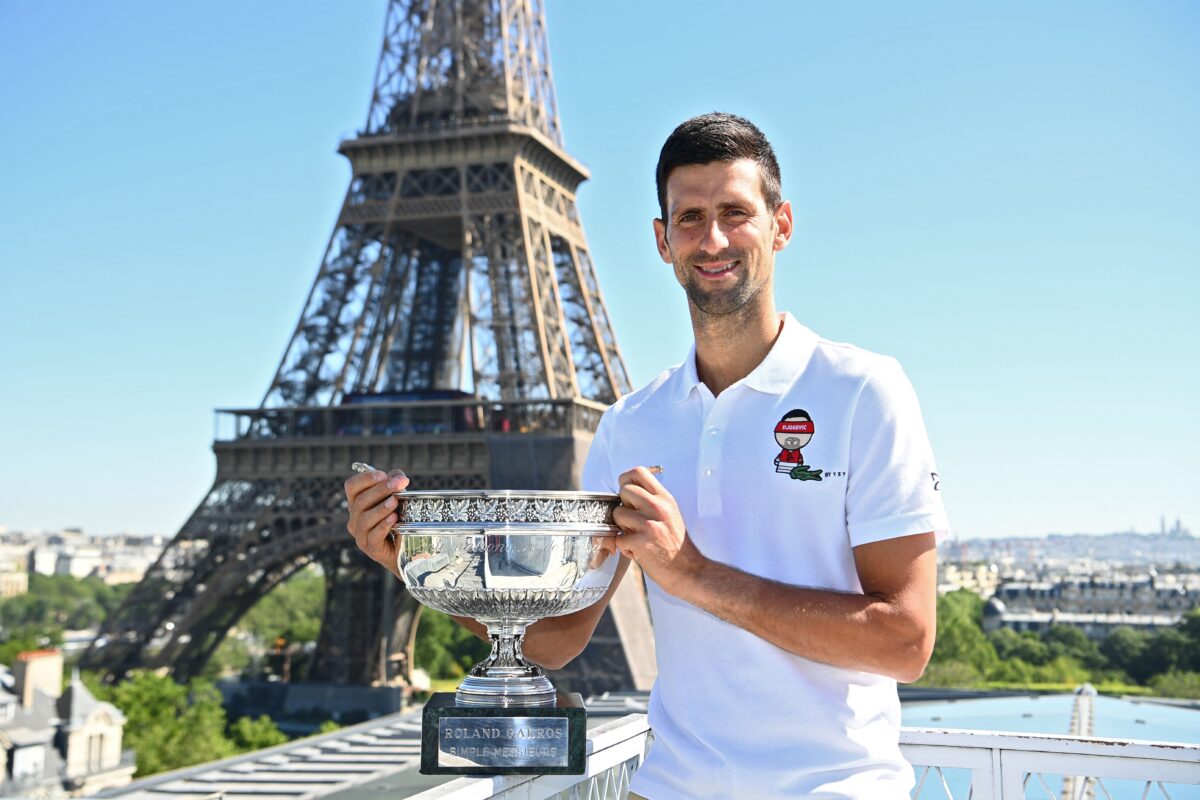 PARIS—For quite some time, Novak Djokovic has made his long-term goal clear: He wanted to focus on accumulating Grand Slam titles in order to surpass the totals of Rafael Nadal and Roger Federer.
With the French Open set to start Sunday without either Nadal (who is injured) or Federer (who is retired) for the first time since 1998, Djokovic finally gets the chance to lead the career standings alone with a men's-record 23. If he winds up with the championship two weeks from now, Djokovic would break a tie with Nadal and have three more trophies than Federer finished with.
"It's no secret that one of the main reasons I play today and compete in professional tennis is to try to break more records and make more history in tennis," Djokovic said Saturday. "That's extremely motivating and inspiring for me."
His current collection of 22 majors—two at Roland Garros, in 2016 and 2021; three at the U.S. Open; seven at Wimbledon and 10 at the Australian Open, including this January—means he owns 16 more than the other 127 men in the bracket in Paris combined. Stan Wawrinka won three, while Carlos Alcaraz, Daniil Medvedev and Dominic Thiem have one apiece.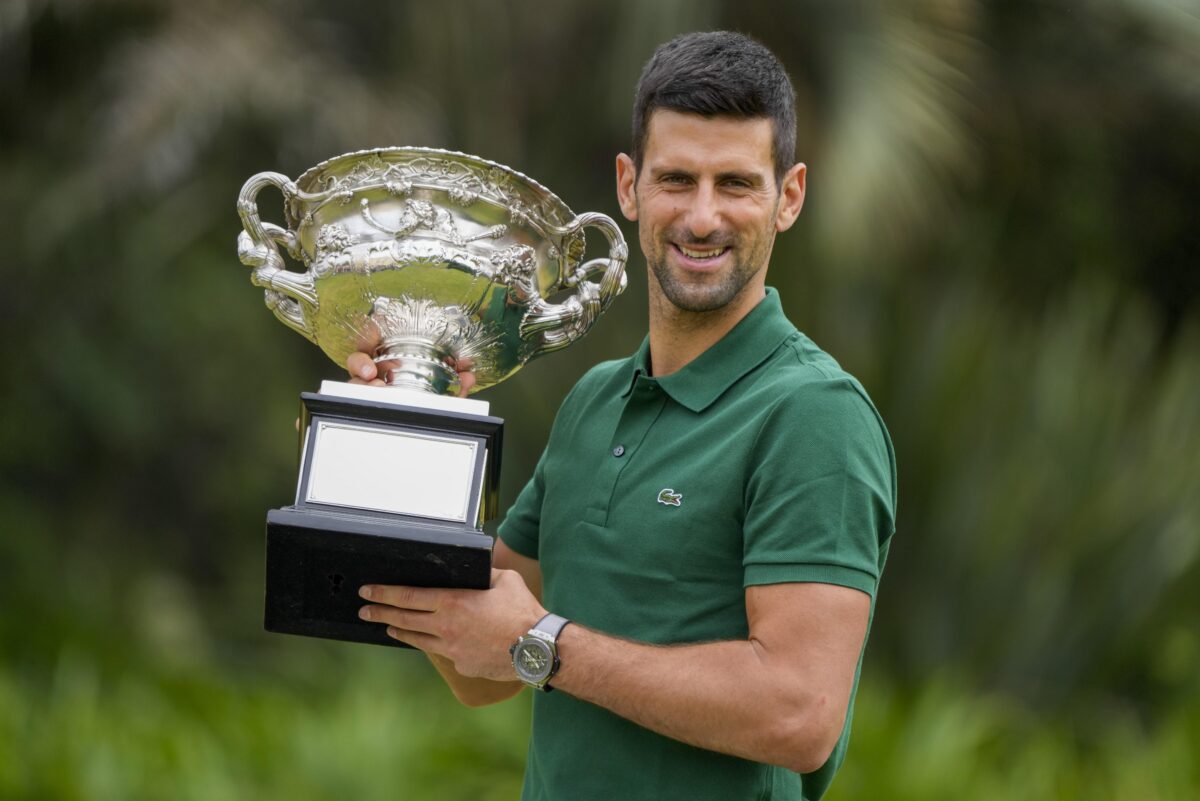 Novak Djokovic of Serbia poses with the Norman Brookes Challenge Cup in the gardens of Government House the morning after defeating Stefanos Tsitsipas of Greece in the men's singles final at the Australian Open tennis championship in Melbourne, Australia, on Jan. 30, 2023. (Mark Baker/AP Photo)
"Grand Slams are a different tournament, a different sport, in a way, because you're playing best-of-five [sets], you are playing in the most important tournaments in the world," said Djokovic, a 36-year-old from Serbia, "and the experience is on my side."
It's why when other players are asked who enters as the favorite in Nadal's absence, they often mention two names: Alcaraz, who is ranked No. 1 and is 20–2 with a tour-high three titles on red clay in 2023, and Djokovic, who is just 5–3 this season on the surface used at the French Open.
Why point to Djokovic?
"Because Novak has won so many times," said Casper Ruud, the runner-up to Nadal at Roland Garros and to Alcaraz at the U.S. Open last year. "This year's clay season has been maybe not what he expected, but I'm sure he has good confidence in myself."
Djokovic, for his part, pronounced the 20-year-old Alcaraz as "the biggest favorite," citing "the last few months, and the kind of shape and the form that he's having—and that I'm having."
Djokovic is ranked No. 3 and could meet Alcaraz only in the semifinals.
The player with a chance to become the only man in tennis history with at least three titles from each major also mentioned several other contenders, including Ruud, Daniil Medvedev, Holger Rune, Stefanos Tsitsipas, Alexander Zverev, and Jannik Sinner.
Djokovic was in something of a contemplative mood on the eve of the event, explaining how much harder things are on his body at this age and that he views each Slam tournament he competes in nowadays "like a present" (leaving aside any discussion of majors he missed because he didn't get vaccinated against COVID-19).
His most heartfelt comments came when he was asked about Nadal, the 14-time champion in Paris who has been sidelined since January with a hip injury.
After beginning with a joke that made reference to Nadal's 8–2 edge head-to-head at Roland Garros—"Honestly, I don't miss him being in the draw, you know"—Djokovic turned more serious.
He reflected on their intertwined paths and said he got emotional when hearing Nadal say 2024 probably will be his final year on tour.
"He's my biggest rival. When he announced that he's going to have his last season of his career, I felt part of me is leaving with him, too, if you know what I mean," Djokovic said.
"I feel that he was one of the most, I would say, impactful people that I have ever had in my career, the growth of my career, and me as a player. Definitely a great motivational factor for me to keep playing and keep competing and keep pushing each other," Djokovic continued. "Who's going to achieve more? Who's going to do better? It made me wonder. It made me think about my career and how long I'm going to play."
And then he paused and smiled before delivering this line, perhaps for clarity's sake, perhaps for the laughs he knew it would bring: "I'm not going to make any announcement today."
By Howard Fendrich