THE AMERICA ONE NEWS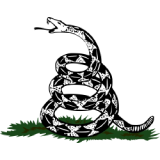 Dec 9, 2023  |  
0
 | Remer,MN
Sponsor: 
WISH-TEXT.COM
 Personalized AI Greeting and Sympathy Cards for the Social Media.
Sponsor: 
WISH-TEXT.COM
 Personalized AI Greeting and Sympathy Cards for the Social Media.
---
---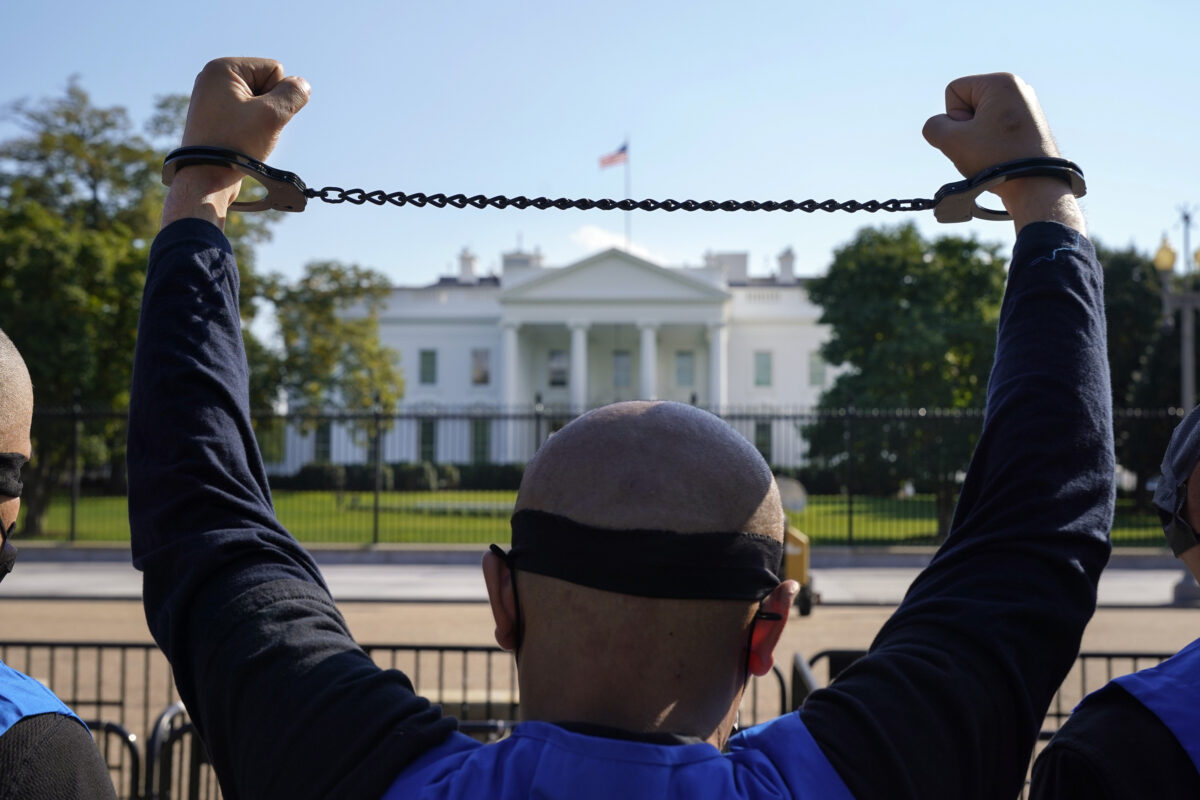 U.S. lawmakers have proposed a bipartisan bill to grant priority refugee status to Uyghurs and other ethnic minorities suffering persecution at the hands of the Chinese Communist Party (CCP) regime.
The bipartisan Uyghur Human Rights Protection Act was introduced on June 8 by Reps. Maria Elvira Salazar (R-Fla.), Jennifer Wexton (D-Va.), Gregory Meeks (D-N.Y.), Don Beyer (D-Va.), and Gerry Connolly (D-Va.).
"The horrific atrocities that Uyghurs and other ethnic minorities are facing at the hands of the Chinese government are a global human rights emergency, and the United States cannot turn our back to those fleeing this persecution," Wexton said.
The proposed bill will designate Uyghurs and other ethnic minorities in Xinjiang as "Priority 2," or P-2, expediting their asylum application process in the United States, according to a press release.
The P-2 designation is used for refugees of special humanitarian concern to the United States who require immediate resettlement and access to the U.S. asylum process.
It also seeks to protect Uyghur refugees who fled to countries outside of China by prioritizing diplomatic efforts in those countries, which often face intense pressure from the CCP to extradite Uyghurs to China.
In a statement, Meeks said he believes that providing expanded refugee protections to Uyghurs and other ethnic minorities will demonstrate that the United States is serious when it comes to human rights.
"The United States cannot simply condemn Beijing for its genocide and pat itself on the back," Meeks said. "We have a moral and international responsibility to offer aid and assistance to those that are trying to escape the PRC's atrocities in Xinjiang."
Rushan Abbas, executive director of Campaign for Uyghurs, said the designation of P-2 refugee status is a "long-overdue acknowledgment" of the horrific conditions faced by the Uyghurs.
"I strongly urge Congress to pass this bill immediately and send a clear message to the CCP that the world will not tolerate their flagrant violations of human rights," Abbas said in a statement.
"The Uyghur community has suffered far too long, and it is time for action to be taken to provide them with the protection and relief they so desperately need," she added.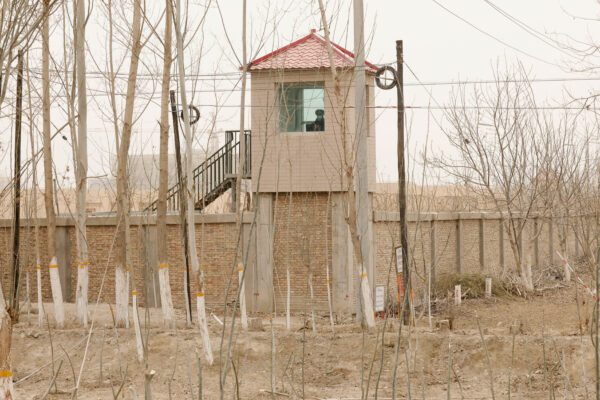 A security person watches from a guard tower around a detention facility in Yarkent County in northwestern China's Xinjiang Uyghur Autonomous Region, on March 21, 2021. (AP Photo/Ng Han Guan, File)
In February, a delegation of 40 Chinese envoys faced questions from the United Nations Committee on Economic, Social and Cultural Rights about the forced labor in Xinjiang.
During the six-hour hearing on February 15, the U.N. committee asked the Chinese delegation about the forced labor in Xinjiang, the disparity in access to education, and the cultural and language rights of minorities.
They were also questioned about reports of the destruction of mosques and monasteries in Xinjiang and the purpose of reeducation camps guarded with barbed wire and surveillance cameras.
The Chinese delegation rejected all charges of human rights abuses, saying that "freedom of religious belief was well protected in Xinjiang Autonomous Region," according to the U.N. transcript.
Another Chinese delegate claimed that the barbed wire and surveillance cameras at the Xinjiang reeducation camps were put in place for safety reasons.
The human rights abuse charges followed the release of a U.N. report in August 2022, which states the scale and brutality of the detentions may amounted to a crime against humanity.
"The extent of arbitrary and discriminatory detention of members of Uyghur and other predominantly Muslim groups … may constitute international crimes, in particular crimes against humanity," it stated.