THE AMERICA ONE NEWS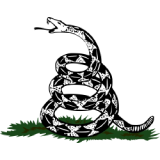 Nov 28, 2023  |  
0
 | Remer,MN
Sponsor: 
WISH-TEXT.COM
 Personalized AI Greeting and Sympathy Cards for the Social Media.
Sponsor: 
WISH-TEXT.COM
 Personalized AI Greeting and Sympathy Cards for the Social Media.
---
---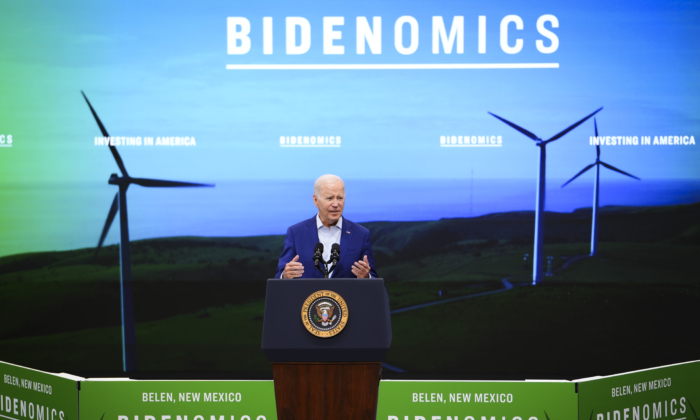 President Joe Biden is confident in the success of his economic strategy, Bidenomics, and the benefits it would offer middle-class Americans, yet the majority of voters are still unfamiliar with or skeptical of his economic vision.
While unemployment hovers around historically low levels, there has been a significant drop in inflation compared to last year, a point Mr. Biden frequently underscores.
Annual inflation slowed to 3.2 percent in July from a peak of 9.1 percent a year ago.
"Today's numbers show our economy remains strong. Annual inflation has fallen by around two-thirds since last summer, and real wages are up for working folks this year," the president wrote on Aug. 10 on social media following the release of July inflation data.
"We've done this while maintaining near-record low unemployment and strong economic growth. That's Bidenomics," he added.
However, Americans do not feel much better when grocery shopping or to the gas station to fill up their tanks. That's because of the cumulative price increases they've experienced since Mr. Biden took office.
Overall, prices have surged by almost 17 percent—about 20 percent for food, more than 53 percent for gasoline, and 16 percent for housing—during Mr. Biden's 2.5-year presidency.
Yet the president, who is running for re-election in 2024, avoids taking responsibility for high inflation. He has consistently communicated to the American people that the primary reasons for the elevated prices are Russia's invasion of Ukraine and the pandemic, which has disrupted supply chains.
As rising prices continue to strain household budgets, credit card debt has hit $1 trillion for the first time, according to the Federal Reserve Bank of New York. Total household debt reached $17.06 trillion in the second quarter of 2023, rising by $2.5 trillion since Mr. Biden assumed office.
Businesses are also experiencing financial strain. The president accuses them of price gouging and profiteering, yet many businesses, large and small, are grappling with rising operational and borrowing costs. Furthermore, there has been a noticeable uptick in the number of bankruptcies this year.
In the first six months of 2023, there were 340 corporate bankruptcies, the highest level in 13 years, according to S&P Global Market Intelligence.
Small business owners, in particular, are not benefiting from Bidenomics, argues Roman Milyushkevich, CEO and co-founder of scrape-it, a software development company based in Houston, Texas.
"Even though Bidenomics credits itself with boosting infrastructure building and manufacturing policies, the effect on small businesses has been minimal. Software companies like ours have been affected by inflation, rising interest rates, and crippling uncertainty," he told The Epoch Times.
This has resulted in layoffs and made it difficult to find qualified workers at competitive wages, he added.
Peter Michaels, the CEO of Yeespy, a startup that provides parental monitoring solutions, has mixed thoughts about Bidenomics.
"Some elements of Biden's economic approach have benefited me individually, including the extension of child tax credits and access to less expensive healthcare," Mr. Michaels told The Epoch Times. "My main concerns with Bidenomics, though, center on some lengthy-term consequences."
He believes that "the vast sum of money that the government spends" and "plans to raise taxes on high-earnings individuals" to fund these spendings will eventually hinder entrepreneurship in the country.
Mr. Biden took a victory lap after the release of July's employment figures, hailing the latest unemployment rate as evidence that his economic policies are working.
"Unemployment near a record low and the share of working-age Americans who have jobs at a 20-year high: that's Bidenomics," the president said in a statement on August 4.
Despite a string of encouraging economic headlines in recent months, poll numbers continue to reveal widespread pessimism about the U.S. economy.
A recent CNN poll showed that Biden's overall approval rating remains at 41 percent, the same as it has been since the spring. However, when it comes to his handling of the economy, his approval dips to 37 percent and it drops even further to 30 percent when it comes to his handling of inflation.
Many other surveys have also found voters giving Biden bad grades on the economy.
According to a recent Rasmussen poll, most voters believe that the economy has worsened under Bidenomics. The survey showed that only 29 percent of voters feel that the U.S. economy has improved in the past year, while 56 percent believe that it has deteriorated, and 13 percent believe it has remained stable.
Furthermore, 93 percent say economic issues will be "important" in the 2024 presidential election, with 71 percent believing that they'll be "very important."
Whether public opinion will change fast enough to help Mr. Biden in the upcoming election is an open question.
"As a small business owner and mother, I have seen pros and cons to Biden's economic plans," Diana Cox from Alabama told The Epoch Times. She is a home and gardening expert who runs the website TheGardeningTalk.com.
"The child tax credit and American Rescue Plan provided a lifeline during the pandemic. However, the resulting inflation and labor shortages have introduced new obstacles we are working hard to navigate," she added.
Biden's climate policies, which are part of his Bidenomics vision, also receive low approval ratings.
According to a recent poll by the Washington Post and the University of Maryland, the majority of Americans (57 percent) disapprove of the president's handling of climate change.
While Mr. Biden continues to promote how his climate policies have produced new jobs and boosted manufacturing, the poll indicated that Americans are unaware of the specifics of his policies. About 71 percent of respondents stated that they had heard "little" or "nothing at all" about the Inflation Reduction Act, which includes roughly $369 billion in government spending to advance alternative energy sources such as wind and solar.
Despite the widespread pessimism, some are not totally downbeat about the economy. Tim Lee, the founder of Tims Coffee in East Hampton, New York, has recently noticed some encouraging changes in his business.
"I know people who are struggling to find a job as if there is a job freeze going on. But at the same time, I am seeing more people coming into my café," he told The Epoch Times.
"The number of orders I get has definitely increased in the last few months compared to how it was during the pandemic days. Some of the shops near me are now hiring new people, which didn't feel like an option just a few months ago," he says.
"If what I am seeing right now keeps growing at a steady rate, I can definitely see 'Bidenomics' succeeding. I am happy to see him fight inflation while maintaining good employment numbers. However, it might be too early to name whatever he is doing."
Recent positive economic data has led many economists to conclude that the likelihood of a recession in the United States is decreasing.
It's too soon, however, to declare "mission accomplished" in terms of reducing inflation without causing a recession, according to Desmond Lachman, a senior fellow at the American Enterprise Institute.
"In the period immediately ahead, a big fly in the ointment for the U.S. economy could be the likelihood that the full effects of last year's monetary-policy tightening are yet to be felt," Mr. Lachman wrote in a recent report.
He pointed out that the full effects of tightening are only felt between 12 and 18 months after rate hikes. As a result, "last year's large-scale interest-rate hikes are yet to truly work their way through the economy," he said.