THE AMERICA ONE NEWS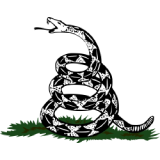 Dec 9, 2023  |  
0
 | Remer,MN
Sponsor: 
WISH-TEXT.COM
 Personalized AI Greeting and Sympathy Cards for the Social Media.
Sponsor: 
WISH-TEXT.COM
 Personalized AI Greeting and Sympathy Cards for the Social Media.
---
---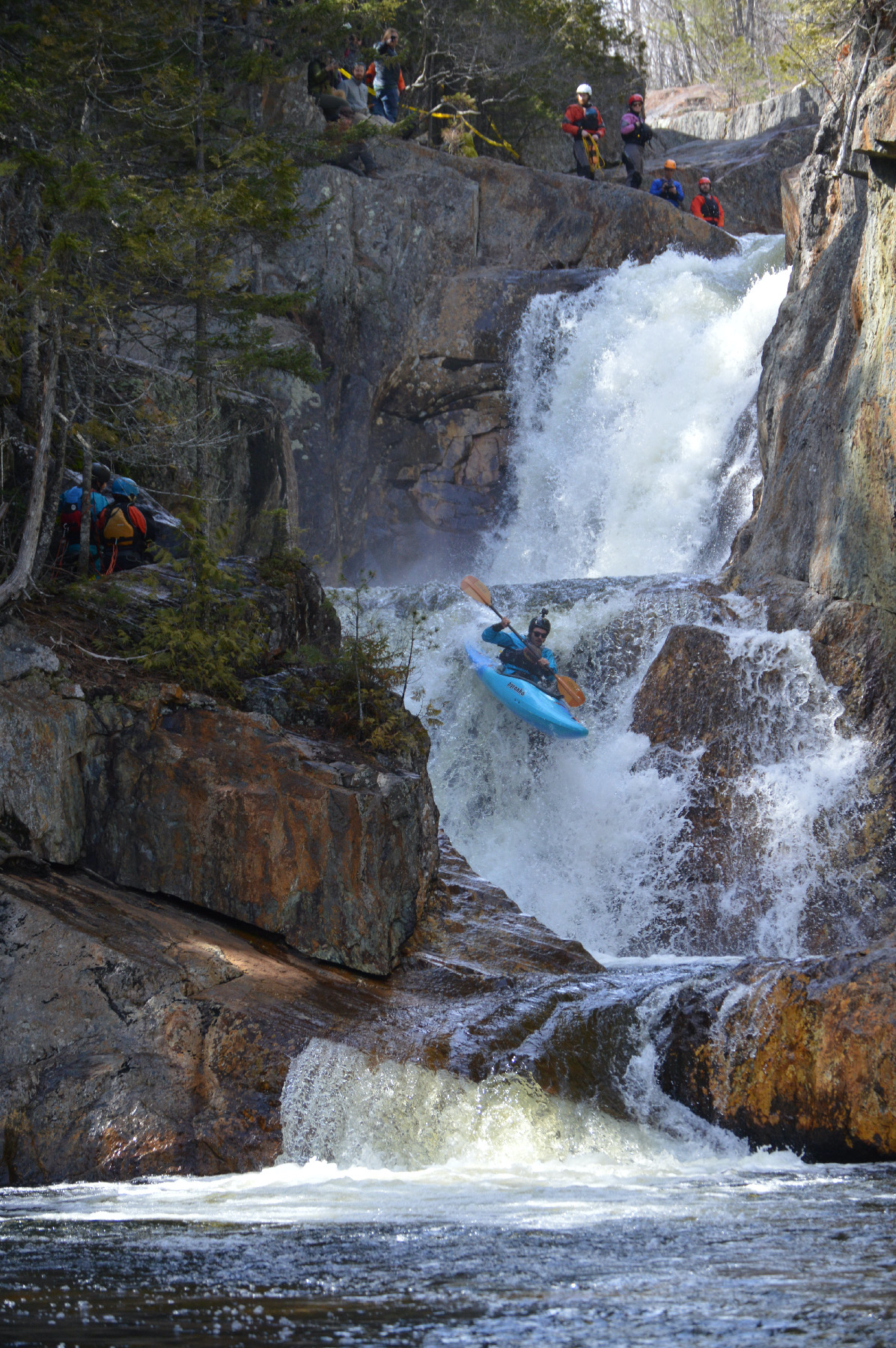 In Oregon people walk behind it. In Utah visitors swim below it. Folks in West Virginia follow a driving trail that leads to 29 of more than 200 that are scattered about the state. The goal of these nature lovers is waterfalls, and their pursuit even has a name. "Waterfalling" is a fast-growing activity among those who like to get off the beaten path near where they live, throughout the United States and around the world.
Some people use waterfalls as destinations when planning a trip, seeking to exchange city crowds or rural expanses for the calming influences of flowing water and a woodland setting. Waterfall-chasers soon learn that no two cascades are alike, and they enjoy and appreciate the exercise they get reaching them.
In addition, some offer welcome surprises. Fish make their home in the pools below some flumes, and seals and other animals swim up to others that are located near the ocean. Deer and moose show up now and then for a drink, and some attract brown bears that wade into the water to catch spawning salmon.
According to the World Waterfall Database, there are 17,077 cataracts in the United States alone. Here's an introduction to several, and an internet search can provide a list of others close to home and farther afield.
At a site that's home to a number of waterfalls, the Trail of Ten Falls in Oregon's Silver Falls State Park is the major draw. Four of them spill over caverns that hikers enter as the thundering water gushes above them.
The action is different in Escalante, Utah, where waterfalls serve as backdrop to folks who swim in river pools. The low section of Calf Creek Falls lies at the terminus of a hike through beautiful scenery and offers a refreshing escape from the desert heat.
Given its nicknames as "Switzerland of America" and "The Mountain State," it's no surprise that more than 200 waterfalls are found in West Virginia. In an effort to encourage fans of falls to come and see them, the tourism office recently launched the first statewide waterfall trail in the country. The 29 cascades along the route include both well-known sites and some hidden gems. Visitors can obtain a "passport" that can earn them prizes, depending upon how many of the sites they see.
Some waterfalls are famous for their beauty alone. That's true of McWay Falls in the Julia Pfeiffer Burns State Park in California. It spills over copper-colored cliffs onto a Pacific Ocean beach. It's accessible by a short, easy hike from the highway and longer trails that hug the rugged coastline.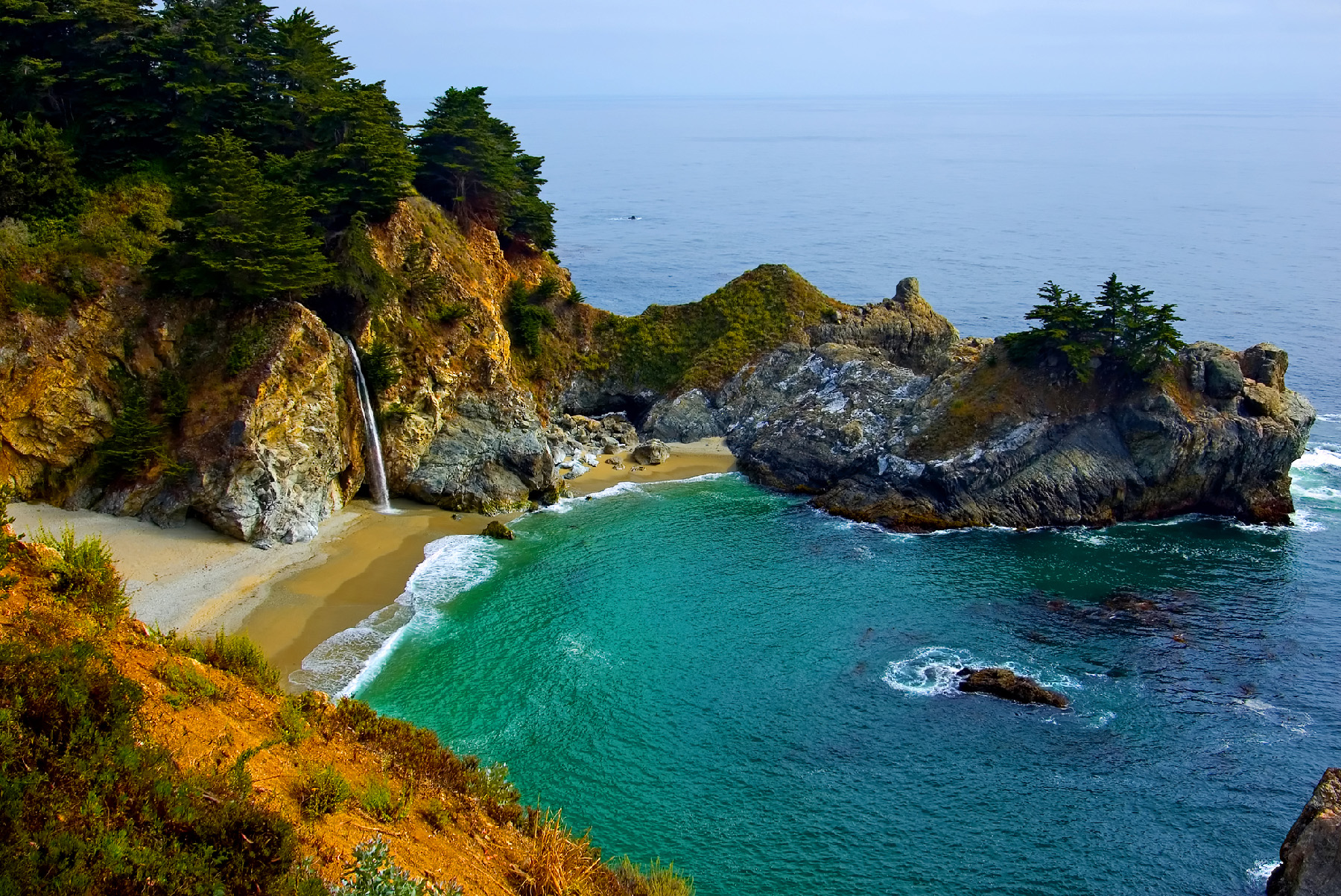 McWay Falls in the Julia Pfeiffer Burns State Park in California, spills over copper-colored cliffs onto a Pacific Ocean beach. (Photo courtesy of Photoquest/Dreamstime.com)
Color similar to those California cliffs tints the water that spills over Tahquamenon Falls in Paradise, Michigan. The Upper Falls are known for rust-hued water that is tinted by tannins leached from cedar trees that grow upstream. The Lower Falls include five cascades that tumble around an island.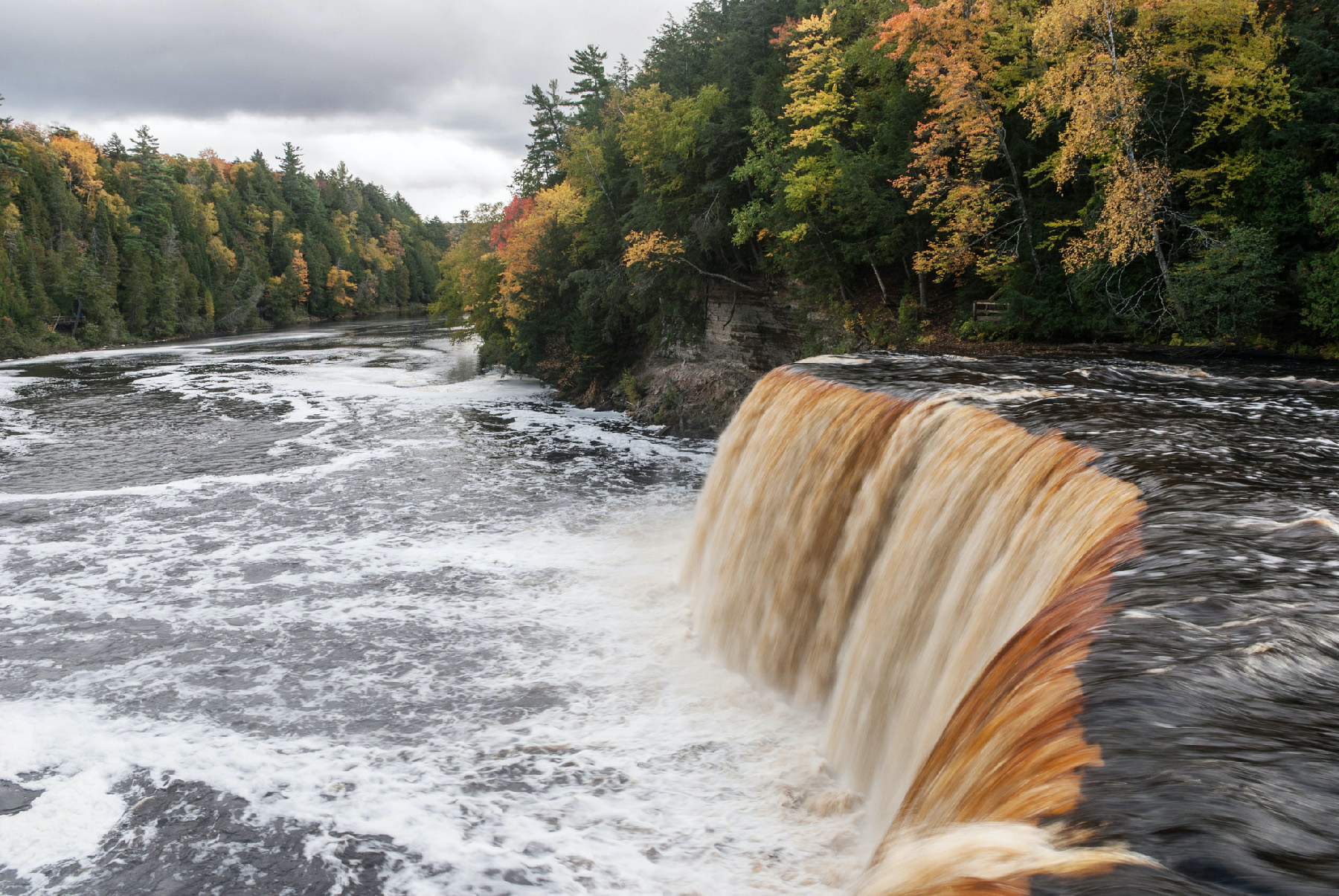 The unusual color of Tahquamenon Falls in Paradise, Michigan, is created by tannins leached from upstream cedar trees. (Photo courtesy of Baluzek/Dreamstime.com)
Shades of turquoise distinguish Virginia Falls in Glacier National Park, Montana. It's one of three along a 3-mile trail and is popular not only for its Technicolor appeal but also for pools that are perfect for foot dipping.
Even more color greets waterfall-chasers who visit Corbin, Kentucky, to see the "Niagara of the South." That describes Cumberland Falls, a 125-foot-wide blue-green veil of water that can be viewed from two platforms located along the nearby highway. Those who drop by when the moon is full have a chance to see a "moonbow," a rainbow caused by light reflected off the plummeting water.
The Grand Canyon's deep orange sandstone terrain provides a perfect backdrop for the aqua-blue water of Havasu Falls, and the strip of lush vegetation that grows nearby contrasts with the harsh desert landscape. Havasu is one of five spillways located in a side canyon on the Havasupai Indian Reservation.
Then there's Niagara Falls, the widely acknowledged king of magnificent waterfalls in the country and one highly ranked in the world. Three channels rumble over an escarpment that straddles the United States-Canadian border, fed by the Niagara River that flows from Lake Erie to Lake Ontario. The falls—Horseshoe, American and Bridal Veil— together have the highest flow rate of any in North America.
Smalls Falls in western Maine can't compare in size with Niagara, but it presents a thrilling challenge to kayakers who precariously traverse it each spring. During the Smalls to the Wall competition, they battle the rushing water as it plummets over vertical slopes to see who can achieve the shortest run time. Winners of each race must carry their kayak back to the top of the cliff, which can be as physically challenging as the downhill journey.
If the adrenaline rush of hurtling down Smalls Falls or thunderous sound of Niagara isn't to your liking, perhaps the tinted hues of other waterfalls are. Whether you're a dedicated waterfaller or a casual lover of nature, the sight and sound of a river or stream tumbling off a ledge can be relaxing and rewarding.
When You Go
www.stateparks.oregon.gov
www.utah.com
www.wvtourism.com/waterfalls
www.mcwayfalls.com
www.michigan.org
www.nps.gov/glac
www.parks.ky.gov
www.thecanyon.com
www.niagarafallsstatepark.com
www.newenglandwaterfalls.com