THE AMERICA FIRST NEWS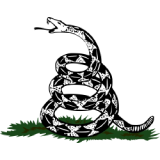 Sep 29, 2023  |  
0
 | Remer,MN
Sponsor: 
WISH-TEXT.COM
 Craft Personalized Messages With Ease! Wish It? Text It!
Sponsor: 
WISH-TEXT.COM
 Craft Personalized Messages With Ease! Wish It? Text It!
---
---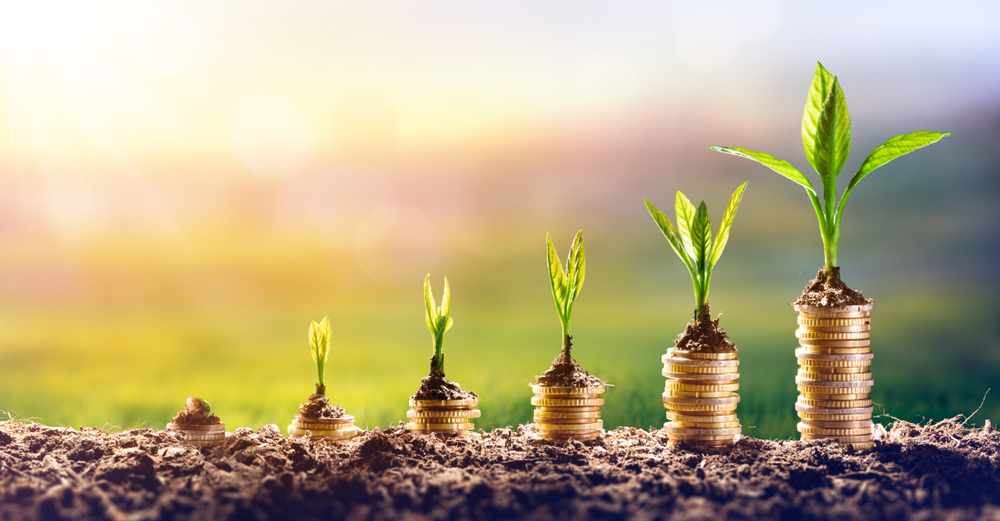 NEW YORK—Moving your savings around by opening a new account and closing an old one can seem like a hassle. But it's a use of time that can pay off.
After years of paying low rates for savers, banks are finally offering better interest on deposits. Though the increases may seem small, compounding interest adds up over the years, and you don't want to miss the moment.
As the Federal Reserve has raised interest rates to try to cool inflation, some banks have improved their terms for savers as well. Even if you're only keeping modest savings in your bank account, you could make more significant gains over the long term by finding an account with a better rate.
Here's what you should think about if you're considering moving your money:
While the biggest national banks have yet to dramatically change the rates on their savings accounts (clocking in at an average of just 0.23 percent, according to Bankrate), some mid-size and smaller banks have made changes more in line with the Federal Reserve's moves.
Online banks in particular—which save money by not having brick-and-mortar branches and associated expenses—are now offering savings accounts with annual percentage yields of between 3 percent and 4 percent, or even higher, as well as 4 percent or higher on one-year Certificates of Deposit (CDs). Some promotional rates can reach as high as 5 percent.
Online banking has made moving money easier, so it's fairly straightforward to keep your existing account while opening a new high-yield account at a different institution. Many have low minimums (as low as $1), so you can transfer the minimum amount required to begin the process while keeping your primary checking account open.
According to Bankrate's Sarah Foster, many Americans simply don't know about high-yield savings accounts and the significant benefits available with the now dramatically higher rates. The average relationship between a consumer and their bank is 17 years, she said, and trust in the largest banks means they're "swimming in deposits" and don't feel a need to offer better rates to attract customers.
Some people don't realize that most high-yield savings accounts are just as safe as traditional banks, she said, as long as they're equivalently FDIC-insured up to $250,000. You can check at FDIC.gov.
There's a familiarity people have with traditional banks that can inspire a sense of security.
If you have a longstanding relationship with your existing bank, you may simply be comfortable there, as well as aware of the rewards and perks of that institution, such as waiving ATM fees or account management fees, cash back, or other upsides. You likely also have direct deposit and auto-withdrawals set up when it comes to income, bills, and other regular expenses and payments.
Setting up a new high yield savings account doesn't mean you have to immediately switch over all of those auto-pay and deposit transfers, though, according to Ken Tumin, founder of DepositAccounts.Com.
That can take time and energy, so you can do that more slowly, if you choose to do it at all. However, that could also be a chance to review your spending, cancel unwanted subscriptions, auto-payments and services, or negotiate down recurring bills and expenses where possible.
"Some people also say they aren't banking with an online bank because they prefer access to a local branch and the in-person services that come along with that," Foster said.
Let's say you invest $500 at one of big five banks that have an interest rate of 0.23 percent. After one year, if you don't touch it and add nothing, you'll have earned $1.15. After five years, with compound interest, you'll have earned $5.78. After 10, $11.62. After 25, $29.56.
If you deposit the same $500 in a high-yield savings account with an interest rate of 4 percent, then, after one year, you'll earn $20. After five, $108.33. After 10, $240.12. And after 25, $832.92.
With $1,000, it works out to the following: At 0.23 percent—after one year, $2.33. After five, $11.55. After ten, $23.24. And after twenty five, $59.12.
And at 4 percent: After one year, $40. After five, $216.65. After 10, $480.24. And after 25, $1,665.84.
In both cases, that assumes you don't add to the account each year, but a best practice would be contribute even small amounts from each paycheck biweekly, monthly, or yearly.
To make your own calculations, factoring in yearly contributions and changing rates, you can use the SEC's compound interest calculator.
Yes. Since you've already paid taxes on the deposit balance of the high yield savings account, you only pay additional taxes on the interest you earn each year. That interest is taxed at your earned income rate—so, the same rate your income is taxed at in that year.
Yes. Banks may advertise one rate for these accounts and then adjust that rate depending on other factors, such as the Federal Reserve's own changing rate. To avoid such changes, and to lock in a guaranteed rate, you could opt for a Certificate of Deposit instead, assuming you don't need to access that money right away. Treasury securities also offer competitive rates.
A Certificate of Deposit pays a guaranteed rate for a fixed period, such as one month, six months or a year. CDs can be purchased through most banks, and many run special offers. Those offered rates can be comparable to those at a high yield savings account. However, you typically face a penalty if you want access to the money before the chosen term has ended.
The U.S. Department of the Treasury sells Treasury bills, notes, bonds, Treasury Inflation-Protected Securities (TIPS), and savings bonds through TreasuryDirect.gov. All of these securities are all backed by the full faith and credit of the U.S. government, with varying rates over varying terms. The minimum investment is $100, and some of the rates and yields on these investments are as competitive and safe as the CD's and high yield savings accounts listed above.
Currently, one rate for I bonds, for example—which are savings bonds designed to protect you from inflation—is 6.89 percent. With an I bond, you earn both a fixed rate of interest and a rate that changes with inflation. Twice a year, the Treasury Department sets the inflation rate for the next six months. You can cash in the bond anytime after twelve months, though you'll lose certain portions of interest if you redeem it in less than five years.
Trusted sites like DepositAccounts.com, founded by Tumin, can help you comparison shop, ranking banks and accounts by rates and other factors. Other resources include Bankrate.com, NerdWallet, and MyCreditUnion.gov.
Tumin says that if you want to check for yourself that an online bank is insured by the FDIC, you can go to FDIC.gov and search to make sure.
"In addition to finding the highest rate, it also makes sense to make sure these banks have a history of offering a competitive rate on that account for multiple years," he added. "There are a lot of new banks now offering higher rates, but they haven't been around long. If they don't have much history, they may not stay competitive."
By Cora Lewis
The Epoch Times Copyright © 2022 The views and opinions expressed are those of the authors. They are meant for general informational purposes only and should not be construed or interpreted as a recommendation or solicitation. The Epoch Times does not provide investment, tax, legal, financial planning, estate planning, or any other personal finance advice. The Epoch Times holds no liability for the accuracy or timeliness of the information provided.
Note: You can use @chatbot mention tag to interact with ChatGPT language model in comments. Neither your comment, nor the generated responses will appear in "Comments" or "News & Views" streams.