THE AMERICA FIRST NEWS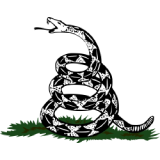 May 29, 2023  |  
0
 | Remer,MN
AM1.NEWS
The American Majority
The go-to-site for the news WE read. @am1_news
The go-to-site for the news WE read. : Created and operated in USA. Contact : support@am1.news : @am1_news
AM1.NEWS: The go-to-site for the news WE read : Contact: support@am1.news : Twitter @am1_news: The Internet of Us™ : AM1.NEWS
---
---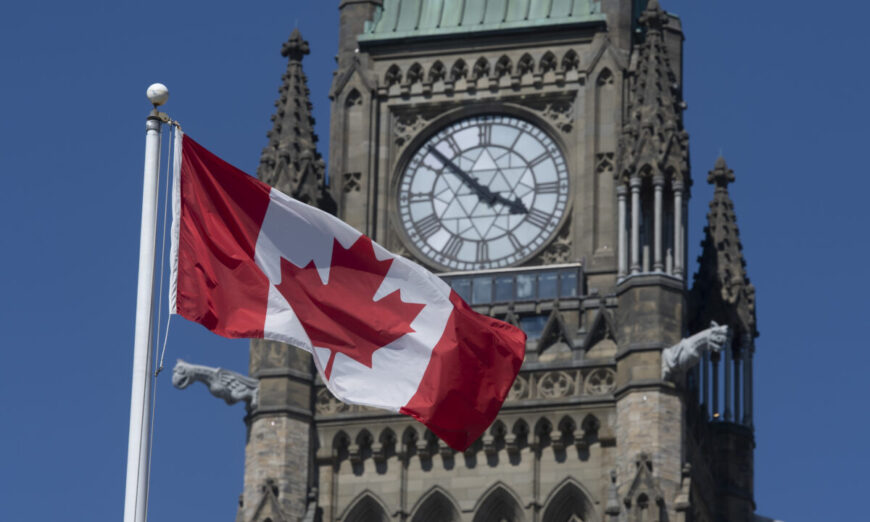 Federal departments and agencies have revoked the security clearances of three employees for spying or acting as foreign agents, though their identities and the governments they served were not disclosed, records show.
The details were provided in response to an Inquiry of Ministry. Conservative MP John Barlow, who submitted the inquiry on Feb. 9, wanted to know how many public servants have had their security clearances revoked for cause since 2016, and how many were due to individual spying or otherwise acting on behalf of a foreign government.
Revoked for cause is revocation not due to an employee's retirement or resignation, according to the Inquiry document.
As first reported by Blacklock's Reporter, the cabinet's response stated one staffer from the Canada Border Services Agency (CBSA) and one from Employment and Social Development Canada (ESDC) had their security clearances revoked for cause in 2019 for engaging in spying activities or acting as a foreign agent. Prior to that in 2017, another employee's security clearances were revoked for the same reasons by Fisheries and Oceans Canada, whose response in the document includes that of the Canadian Coast Guard.
The CBSA said they heed advice from the country's top intelligence agency with regard to the revocation.
"In the context of security clearances, at the Secret and Top Secret levels, a review for cause is typically initiated following receipt of new information from the Canadian Security and Intelligence Service (CSIS) that may indicate a potential national security concern," said the agency in the Inquiry document, tabled to the House of Commons on March 29.
"If the risk is assessed as being unacceptable, the deputy head, as the sole authority over the decision, may revoke the Secret or Top Secret clearance previously granted."
The three identified were among 307 federal employees who also lost their security clearances between Jan. 1, 2016, and Feb. 9, 2023, for other reasons including misconduct at work, association with suspected criminals, or convictions for offences unrelated to work, according to Blacklock's Reporter.
In total, the CBSA had 10 employees lose their security clearances during the seven-year period. Data for 2017 and 2018 were not available. ESDC recorded 64 staffers, with a peak in 2021 when 37 of its employees' security clearances were revoked for cause. The Department of Fisheries reported nine revocations.
Revocation details related to CSIS's personnel were not disclosed. The agency said it is due to its "mandate and specific operational requirements, and in order to protect the safety and security of Canadians."
Global Affairs responded that the department had revoked for cause 11 employees' "reliability status"—the minimum standard of security screening, since 2016. It added that it has not revoked any staff's security clearance status at the Secret or Top Secret level. However, it declined to provide any information related to those whose revocations were due to spying or acting on behalf of a foreign government.
"In processing Parliamentary Returns, the Government applies the principles set out in the Access to Information Act and the Privacy Act," the department said.
"Information has been withheld on the grounds that its disclosure could reasonably be expected to be injurious to the conduct of international affairs, the defence of Canada or any state allied or associated with Canada, or the detection, prevention or suppression of subversive or hostile activities."
The Department of National Defence revoked for cause security clearances of seven employees, the Inquiry document indicated. The department stressed that it took appropriate actions to address any non-compliance to internal security policies, orders, and directives from staff.
The Communications Security Establishment, Canada's national cryptologic agency, said they found one record of an employee's security clearance being revoked for cause in 2022.
A notable case is that of Public Services and Procurement Canada, which had 121 employees—the highest number among federal departments, agencies, and Crown Corporations—revoked for cause during the period requested by Barlow. The number of revocations started at three in 2016, and surged to 30 in 2018, before gradually sliding down to five in 2023.
The Canada Revenue Agency (CRA) has the second highest record with 71 revocations, though none of them was due to reasons of spying or foreign agent activities. The tax collector, however, did not provide a breakdown by year, and instead disclosed an aggregated sum, citing "privacy and confidentiality" concerns.
Citing similar reasons as the CRA, the Royal Canadian Mint, which produces Canada's circulation and collector coins, withheld information pertaining to revocations exercised in 2018 and 2022.
The nation's IT agency Shared Services Canada recorded "less than 5" and declined to disclose the exact number "for privacy purposes."
The Administrative Tribunals Support Service of Canada stated in the inquiry document that information for 2016 is "not readily available" while confirming there has been no revocation of any security clearance for cause since 2017.
Canada Health reported one case in 2017 while the Public Health Agency of Canada has three in its records, with one in 2017 and the other two in 2021.
Immigration, Refugees, and Citizenship Canada had one employee in 2016, and another one in 2017, who got their security clearances revoked for cause.
The Correctional Service of Canada, responsible for the incarceration and rehabilitation of convicted criminal offenders sentenced to two years or more, had three employees' security clearances rescinded during the period.
Other departments and agencies that saw one staff whose security clearances were revoked for cause include Environment and Climate Change Canada, Veterans Affairs Canada, Transportation Safety Board of Canada, and Canada School of Public Service.
Note: You can use @chatbot mention tag to interact with ChatGPT language model in comments. Neither your comment, nor the generated responses will appear in "Comments" or "News & Views" streams.