THE AMERICA ONE NEWS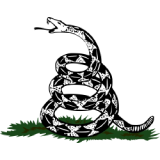 Dec 9, 2023  |  
0
 | Remer,MN
Sponsor: 
WISH-TEXT.COM
 Personalized AI Greeting and Sympathy Cards for the Social Media.
Sponsor: 
WISH-TEXT.COM
 Personalized AI Greeting and Sympathy Cards for the Social Media.
---
---
Recep Tayyip Erdogan is favoured to win Turkey's presidential election
Kemal Kilicdaroglu's attempt to ride the nationalist tide looks doomed
HEADING INTO the first round of Turkey's presidential election on May 14th, Kemal Kilicdaroglu, the opposition's joint candidate, campaigned on a message of hope, inclusion and economic recovery. For the second, which takes place on May 28th, he has run a decidedly more negative campaign, doubling down on his pledge to send millions of Syrian refugees based in Turkey home and ruling out peace talks with Kurdish separatist rebels.
Two weeks ago, Mr Kilicdaroglu became the first politician ever to force Recep Tayyip Erdogan, who has ruled Turkey for over 20 years, into a runoff. But he performed well below his own expectations. The leader of the centre-left Republican People's Party (CHP) took 44.9% of the vote, much less than pollsters had given him on the eve of the elections, compared to 49.5% for Mr Erdogan. Mr Kilicdaroglu had hoped to win a majority and avoid a second round. Instead, he barely avoided a first-round defeat.
To make up ground, Mr Kilicdaroglu has taken to wooing Turkey's hard right. On May 17th the former bureaucrat, who previously addressed his supporters in videos recorded in his home, appeared in front of a portrait of Kemal Ataturk, the founder of modern Turkey, and channelled his inner nationalist. "As soon as I come to power I will send all the refugees home," he pledged, putting the number of Syrian refugees and other migrants in Turkey at 10m, well over twice the estimate cited by experts. "If they remain, another 10m will come to Turkey," he said, offering no supporting evidence. Mr Kilicdaroglu also suggested that, unlike Mr Erdogan, who approved secret talks with insurgents from the Kurdistan Workers' Party (PKK) over a decade ago, he would never sit down with "terrorists".
As a policy, the refugee plan is a non-starter. Studies show that only a fraction of the 3.6m Syrians who have found refuge in Turkey over the past decade want to go back. The country's dictator, Bashar al-Assad, does not want to see them return. Any attempt to deport refugees by force would turn Turkey into a pariah state, poisoning relations with Europe.
As an emergency election strategy, borne less of conviction than of desperation, Mr Kilicdaroglu's sharp rightward turn seems to have had only limited success. Umit Ozdag, the leader of the openly xenophobic Victory Party, which took 2.2% in the parliamentary vote (well below the threshold for winning seats), endorsed Mr Kilicdaroglu on May 24th. Days before that, however, the nationalist Sinan Ogan, who earned 5.2% as the third candidate in the first round of the presidential election, called on his supporters to vote for Mr Erdogan in the runoff.
Mr Kilicdaroglu would have no chance of winning the presidency without the backing of Turkey's main Kurdish party, the Peoples' Democratic Party (HDP), and its 5m voters. But Mr Erdogan has ensured that the support of the HDP—which most Turks, especially nationalists, consider to be the PKK's political wing—has come at a heavy price. For weeks he has hammered home the idea that the opposition is somehow in league with the PKK. The president plumbed a new low at a rally on May 7th, when he screened a doctored video purporting to show PKK fighters singing Mr Kilicdaroglu's campaign song.
That Mr Kilicdaroglu feels obliged to respond to such low blows shows they have landed, says Ali Carkoglu, a political analyst. So do the first-round results. Mr Erdogan not only took pole position but scored a resounding victory in the parliamentary elections; his coalition won 323 of the 600 seats. He clearly has the wind at his back. Polls suggest Turkey's strongman has maintained, or even widened, his lead over Mr Kilicdaroglu since the first round.
The nationalist right performed well in the parliamentary elections. One in four Turks voted for a nationalist party: the Nationalist Movement Party, a member of Mr Erdogan's coalition (10.0% of the vote); the Good Party (9.7%), a part of Mr Kilicdaroglu's; or three other smaller groups, including Victory. Mr Erdogan himself embraced the nationalist cause years ago, shelving peace talks with the PKK, throwing thousands of Kurdish activists behind bars and opening a new front, in northern Syria, in his country's endless war against the insurgents.
Nationalism has always been part of Turkey's political culture. But what this year's elections show is that the country's nationalists, although spread across several parties, are kingmakers as much as the Kurds are. Unless Mr Kilicdaroglu's 11th-hour election pitch has somehow persuaded millions of them to do otherwise, they will crown Mr Erdogan again.■
They have links to Ukrainian military intelligence and, in some cases, to the far right
Amid speculation that a departing (male) leader could go into politics
---
Now it needs to think about how to deal with China
---