THE AMERICA ONE NEWS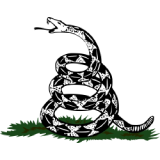 Dec 11, 2023  |  
0
 | Remer,MN
Sponsor: 
WISH-TEXT.COM
 Personalized AI Greeting and Sympathy Cards for the Social Media.
Sponsor: 
WISH-TEXT.COM
 Personalized AI Greeting and Sympathy Cards for the Social Media.
Gabrielle
---
---
In a shocking turn of events, the White House implemented new rules for press passes that have led to an unprecedented purge of more than 442 reporters.
This startling revelation was reported by The Gateway Pundit in May 2023, marking a significant shift in the dynamics of the White House press corps.
Among those affected is Simon Ateba, Chief White House Correspondent for Today News Africa.
Ateba received a letter threatening to revoke his press pass, a move that he claims is a direct violation of his First and Fifth Amendment rights. The letter detailed the new rules that resulted in this sweeping change.
Refusing to be silenced, Ateba took a bold step forward.
On a Thursday, he initiated a federal lawsuit, "Ateba v Jean-Pierre," against White House press secretary Karine Jean-Pierre and the Secret Service. The lawsuit alleges Ateba's press badge was unjustly revoked after he supposedly caused disruptions during press briefings.
The Center for American Liberty, which filed the lawsuit on Ateba's behalf, argues the revocation of Ateba's press badge is a clear infringement on his constitutional rights.
The Blaze reported on the Center for American Liberty CEO Harmeet Dhillon's remarks about the case, stating, "The White House's new press credential requirements are unconstitutional and directly target Simon."
Dhillon further criticized the White House's approach, saying:
"By outsourcing the credentialing process, the White House is giving a group of elite-minded journalists unbridled discretion to pick and choose which reporters and outlets are worthy of holding the White House accountable."
He urged the court to uphold the First Amendment and declare these new requirements unconstitutional so that Ateba can continue his work.
Ateba himself has been vocal about his fight.
In a tweet, he announced, "After years of discrimination and targeting, I just filed my First Amendment Rights lawsuit against @whitehouse and the @PressSec Karine Jean-Pierre." He also hinted at future lawsuits against other entities, including the Washington Post and Politico.
In a passionate statement, Ateba said, "When you deliberately assassinate someone's character, it's not that different from assassinating them on the street. Assassins have to be held accountable. God help me."
His words reflect the gravity of the situation and the uphill battle he faces in his quest for justice.
This case serves as a stark reminder of the importance of freedom of the press and the role it plays in holding power accountable. We'll continue to follow Ateba's fight for his constitutional rights.