THE AMERICA FIRST NEWS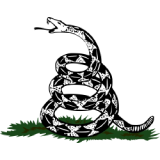 Jun 8, 2023  |  
0
 | Remer,MN
AM1.NEWS
The American Majority
The go-to-site for the news WE read. @am1_news
The go-to-site for the news WE read. : Created and operated in USA. Contact : support@am1.news : @am1_news
AM1.NEWS: The go-to-site for the news WE read : Contact: support@am1.news : Twitter @am1_news: The Internet of Us™ : AM1.NEWS
Mona Simpson
---
---
This past June, for the launch of a PEN Canada anthology of essays by fifty authors, Alice Munro wrote that she could quit writing "in the interests of a manageable life." When she read those words aloud at the corresponding benefit, however, she appended, "When I wrote that, I believed it—meaning, of course, that she wasn't quitting at all, that she couldn't stay away. But the gentle joke seems to have passed over the press corps's head, because throughout Canada, where Munro is a deity on the order of Japan's Living National Treasures, newspapers announced that the seventy-five-year-old writer was putting down her pen.
From Atlantic Unbound:
Interviews: "Bringing Life to Life"
(December 14, 2001 )
A conversation with Alice Munro, whose stories are fueled by her fascination with the way people portray their own lives.
Born in Wingham, Ontario, to a fox-farming father (who eventually wrote a novel about his Scottish ancestors) and a schoolteacher mother (who died of a debilitating and disfiguring disease when Munro was in her twenties), she went on to win a scholarship to college, which she attended for two years, until the money ran out. Afterward, she married Jim Munro and moved with him to Vancouver, where they opened a bookstore together and had three daughters. Eventually, though, Munro left Vancouver, left the marriage, and returned to Ontario. She now lives some twenty miles from her birthplace, with her second husband, in the house where he grew up.
She's been writing stories for more than fifty years, the way anyone would like to: steadily (a handful or so a year, adding up to a new book every three or four) and superbly well. Her work is remarkable for its evenness of quality—it's hard to remember a weak story. Of course, it's this very consistency that makes discussion of Munro's work increasingly difficult. "Bravo again!" one wants to shout, almost helplessly, after reading each new collection. This may also explain why critical analysis of her last few books has turned more and more into argumentation about fame, and about why Munro is or is not considered on the same level as—fill in the blank. Margaret Atwood declares, in her introduction to Carried Away, the recently released Everyman's Library collection of Munro stories, "She's the kind of writer about whom it is often said—no matter how well-known she becomes—that she ought to be better known."
Why isn't she? The short story, Munro's preferred form, has been blamed. With the exception of one early novel (Lives of Girls and Women), she's written only short stories—in an age that doesn't particularly value them. (This magazine has stopped publishing fiction in its regular issues; The New Yorker publishes fewer short stories than it did twenty years ago; and no one would ever suggest today that fiction helps sell any magazine, as stories did when Fitzgerald and Faulkner churned them out to support their longer projects.) Being a most unexotic Canadian probably hasn't helped, either.
But it also may be because—as in all naturalistic fiction that cuts deepest, from Chekhov forward—there's almost no showing off in the stories themselves, which are told in a voice that improbably captures the oomph of regional vernacular while also spreading a calm sense of authority. Underneath, one feels the push and verve of a woman born in 1931 struggling against the manners of her culture. (The prevailing ethos of Munro's hometown in Ontario was embodied in the Canadian title of her fourth book, Who Do You Think You Are?—published elsewhere as The Beggar Maid.) The absence of tricks and linguistic bragging makes the reader feel equal to the work—sometimes to the point of forgetting that there is an author at all.
If Munro is strikingly unsweet in her characterization of female sexuality, she isn't precisely subversive, but neither is she romantic. She palpably evokes the imperatives of erotic love, but her characters' ardent pursuits and passionate abandons don't tend to end well. The successful marriages in Munro seem to be based on other qualities—reading together, for example, in "What Is Remembered." Or mutual needs, in "Hateship, Friendship, Courtship, Loveship, Marriage" (Munro's answer to Washington Square), in which the romantic hero feels lifted by the sight of his potential bride's bankbook, and the reader nonetheless roots for the couple. This overall vision, accurate though it may be, is not destined to satisfy a vast reading population that is bent on the happy ending (or at least on the bittersweet). Her portraits of women's fierce and complicated feelings about their children may also disturb readers. Just as perturbing, perhaps, is another kind of woman in the Munro canon. She appears in different incarnations, but she's preternaturally strong and not conventionally (or not at all) physically attractive. In Munro's stories, these women—with something "off," a missing feather or some unlearned dance—become mythic.
This fall, Knopf is publishing two volumes of Munro's work, and her fans (and this reviewer is one) will again hope … for what exactly? A larger readership for their writer? More prizes? Respect? Immortality, I suppose—but that isn't quite presaged by the enthusiasm of reviews upon publication, or by sales figures, or by how often the books pop up on college reading lists, or by any other measure.
As previously mentioned, the Everyman's Library, which canonizes and beautifully cloth-binds great books, from the Old Testament to A House for Mr. Biswas, has—at last, one feels—published a collection of Munro stories, seventeen in all, which the author herself selected. (This is an enormous honor for Munro, though one hopes Everyman's will publish successive volumes, adding up to a complete set in the manner of the Ecco Press Chekhov, a writer to whom Munro has often been compared.) This book opens with "Royal Beatings," perhaps Munro's most famous story, and also the first of hers published in The New Yorker, in 1977. (Through the reigns of three pronouncedly different fiction editors, The New Yorker has published Munro's fiction ever since.) Munro picked two stories apiece from The Beggar Maid and each book that followed, with certain exceptions, including Friend of My Youth, from which three stories appear, and Open Secrets—considered among aficionados her very best collection—from which come four. I wish the collection also included "My Mother's Dream," from The Love of a Good Woman, "What Is Remembered," from Hateship, Friendship, Courtship, Loveship, Marriage, and "Dance of the Happy Shades," from the collection of the same name. But it does contain her greatest hits, many of her most powerful and ambitious stories, and it should ensure a larger audience for her work. It also offers, in the course of things, stories from many stages of women's lives, the vantages ranging from girlhood to old age.
What should make Munro hugely popular (if there were any logic to these things) is the rare combination of her emotional depth and her engagement with the strange arrangements of contemporary life. One of the simple thrills offered by Michael Cunningham's novel The Hours is the notion of an unhappy Angeleno housewife reading Mrs. Dalloway in 1949—reading the great book not as such, but as a book, published recently, by an author who has such and such a history. This is the essential bargain of literature: we know that if it's good enough, it will be timeless; nonetheless, we come to it hoping to learn something about how to live our own life, now. We come to Alice Munro's stories as Laura Brown (Cunningham's housewife) came to Virginia Woolf's novel.
Sheila Munro—in her respectful, spunky, and modest memoir about growing up with Alice Munro—reminds—that years before her mother was asked whether her daughters found it embarrassing that she articulated a woman's carnality, Virginia Woolf herself acknowledged that she was powerless to represent a woman's corporeal experience, as were women writers before her. Most readers—not only Munro's daughters—would agree that Munro did just that.
During her middle age, Munro wrote convincingly about the power and havoc of erotic desire, and now she's written about becoming old. In the last story of the Everyman's collection, "The Bear Came Over the Mountain," we meet a professor who, though he loves his childless wife, nevertheless succumbed—repeatedly—to the usual temptations offered middle-aged scholars at liberal-arts colleges during the '70s and '80s. Later, his wife, with whom he's stayed, contracts Alzheimer's and has to be put in a home. Once there, she forms an attachment that looks to him, in every way, like love. When the object of her affection leaves the facility (his wife takes him out), she suffers a depression. The old philanderer, then, in an act of love, sets out to seduce that man's wife, in order to persuade her to return her husband to the home. In Canada, apparently, filmmakers have produced a screen adaptation of the story. Perhaps this, finally, will push Munro into the popular consciousness.
The View From Castle Rock, Munro's new collection, makes it quite clear that if Margaret Atwood and handfuls of reviewers are fretting over her popularity, Munro herself is not. In fact, she is again breaking new ground. Though the book jacket calls the work "stories," many of the tales feel guided by the principles of memoir. The difference between fiction and memoir is not merely a matter of sources and how much of the material "really happened." It has to do with the honor the author ascribes to what really happened, and whether that seems to hold a greater density of truth than some alloyed version. In many of Munro's previous great stories, there are parallels to be found with her life in the roughest outlines, yet there is no question that those tales are fiction, despite the reader's being able to pick out "the Munro character" or "the fox-farmer father" or "the woman leaving her husband." These latest tales, while perhaps not as personal as some of her previous stories, feel more like memoirs, in that they obey the stark laws of that form. Gorgeous, completely nuanced scenes become revealed, and then, abruptly, the narrator will pull back and tell us that that is all she knows (see Deborah Eisenberg's review, elsewhere in this section).
The new collection does not have the feel of the Last Testament of Alice. It seems a personal gift, made of bits of family history, and perhaps written as much for her children and grandchildren as for posterity. On the matter of Munro, at seventy-five, breaking her wand: when I asked her American editor, Ann Close, recently whether the newspaper reports were true, that Munro was indeed quitting, she answered, "We already have four stories toward a new collection."
---
​When you buy a book using a link on this page, we receive a commission. Thank you for supporting The Atlantic.
Note: You can use @chatbot mention tag to interact with ChatGPT language model in comments. Neither your comment, nor the generated responses will appear in "Comments" or "News & Views" streams.