THE AMERICA ONE NEWS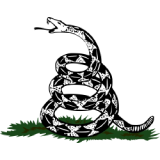 Nov 29, 2023  |  
0
 | Remer,MN
Sponsor: 
WISH-TEXT.COM
 Personalized AI Greeting and Sympathy Cards for the Social Media.
Sponsor: 
WISH-TEXT.COM
 Personalized AI Greeting and Sympathy Cards for the Social Media.
survival
---
---
In yet another worrying gaffe from President Joe Biden, the 80-year-old White House resident appeared to forget how many granddaughters he actually has.
Worse yet? The octogenarian never even once realized the error.
Biden's lapse came as he spoke before an audience Friday, while hosting the national champion Louisiana State University women's basketball team at the White House.
"The way in which women's sports has come along is just incredible. And you're changing, uh, it's not just in sports, it's across the board in every single thing," Biden said as he addressed the team.
"It's really neat to see," Biden continued, "since I've got four granddaughters."
That's a kind enough (if empty) sentiment, save for one big issue — Biden, in fact, has five granddaughters, and a grandson.
Seemingly not realizing he's just left out 20 percent of his granddaughters (while giving a speech about how far women's institutions have progressed, no less), Biden continued with the pandering platitudes as if nothing were amiss.
"We had some pretty good athletes," Biden said. "I wasn't a bad athlete and my brothers weren't, but all the real athletes in this family are women."
Watch Biden's apparent memory lapse below:
This isn't the first time Biden's forgotten a grandchild. He made a similar gaffe years ago, failing to correctly count the number of grandchildren he had in a published August 2020 interview.
Unfortunately, it looks like the granddaughter Biden keeps conveniently forgetting is the child of his son Hunter Biden and Lunden Roberts, a former stripper.
The younger Biden currently has a trial set for July in Roberts' home state of Arkansas.
Although the young girl has been confirmed to be Hunter's through a paternity test, the ongoing court dispute centers around child support payments which the president's son argues are too steep for his humble means.
Hunter Biden's abandoned laptop, a device that contains troves of documents detailing shady business transactions and other dealings related to the family's vast financials, is set to become a key piece of evidence in the upcoming trial.
As for the president himself, the apparent memory lapse just adds to a long list of problems hinting at a potentially worrying deterioration of his mental condition.
Biden's repeated gaffes from 2022 appear set to grow even worse this year and the next as the president prepares to fight for reelection.
After all, if his mental faculties are deteriorating, that's not something that will suddenly get better as he gets older.
Regardless, it appears as if Biden is plowing ahead with his 2024 re-election bid.
Perhaps for his next big function, the president's handlers can add the correct number of grandchildren he has on one of those "cheat sheets" to save him whatever embarrassment they can.
This article appeared originally on The Western Journal.
- Advertisement -