THE AMERICA FIRST NEWS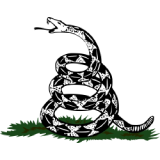 Jun 8, 2023  |  
0
 | Remer,MN
AM1.NEWS
The American Majority
The go-to-site for the news WE read. @am1_news
The go-to-site for the news WE read. : Created and operated in USA. Contact : support@am1.news : @am1_news
AM1.NEWS: The go-to-site for the news WE read : Contact: support@am1.news : Twitter @am1_news: The Internet of Us™ : AM1.NEWS
Mark Steyn
---
---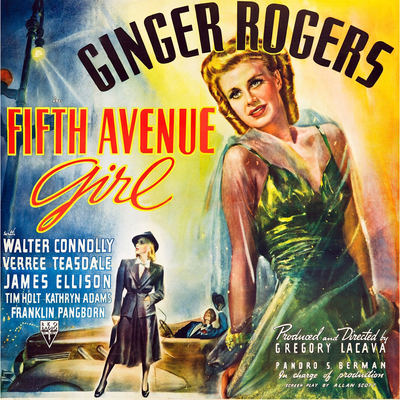 There's some disagreement, even today, about just when the Great Depression ended in the United States. Wikipedia says it was 1939, a general consensus, but the Federal Reserve's history website says it was 1941 – harmonizing with the idea that real recovery didn't begin until the US was on the verge of entering World War Two. But why would this be important when looking at Fifth Avenue Girl, a rather low-key screwball comedy starring Ginger Rogers, released by RKO in 1939?
It's a truism that screwball comedies – like lavish musicals – were two very different responses to the hardship and disillusionment of the Depression. (Less discussed is how screwballs were a reaction to the production code and its restrictions, but that's a topic for another day.) And two of the greatest screwball comedies – Frank Capra's It Happened One Night (1934) and Preston Sturges' Sullivan's Travels (1941) – came out on either end of the screwball era, both stories set against breadlines, auto camps and shanty towns, bracketing the genre's rise and fall.
Most of the Depression's set dressing is offstage in Fifth Avenue Girl – a gender-swapped remake by director Gregory La Cava of his 1936 classic My Man Godfrey. But we know it's there, lingering somewhere out of sight of the Manhattan mansion where most of the action takes place, mostly embodied in the mood of its leading lady.
The titles begin rolling at the bottom of Fifth Avenue, in Washington Square Park, before a quick tour up the avenue through midtown to our ultimate objective – the stretch of Fifth that begins north of Rockefeller Center and continues along Central Park: Millionaire's Mile and Museum Row – the best address in the city.
But before we can alight there, we're dropped into the boardroom of Consolidated Pump, where Alfred Borden (Walter Connolly) is under siege. A labour dispute has joined other corporate ailments and threatens to bring down the company. Borden is at the end of his tether, and it's his birthday, so he kicks the day's awful business down the road a bit and says he's going home.
Borden is a rare bird – the kind capitalist, not unlike the one Connolly played as Myrna Loy's father in Libeled Lady (1936). He's a self-made man, desperate not to lay off any of his workers despite the trouble their unions are giving him, and apparently much liked by his employees, from the shop floor supervisor at the meeting to his secretary, who gives him a tie for his birthday as he prepares to go home.
Home is a vast mansion across from the park, made larger as his family aren't there, having forgotten about his birthday. Borden's maudlin mood isn't helped when he opens a letter from a clipping service, soliciting his business with a single blind item from a newspaper gossip column broadly suggesting that his wife is being unfaithful.
Thankfully his staff like him as much as his employees, and his butler Higgins (Franklin Pangborne) suggests that he go out and enjoy the spring weather across the street in the park.
"Central Park," Borden remarks absentmindedly. "I forgot it was there."
The park is packed, with the usual throng of idle rubberneckers and know-it-alls. Standing out among them is Mary (Rogers), a downcast young woman with a dry, deadpan wit that Borden unaccountably likes. He follows her to a crowded bench (the film has a running business with Mary and Borden being squeezed into ever narrower bits of bench real estate; look for Jack Carson as a sailor on a date) and suggests that she join him for dinner at the kind of fancy place she can't afford and he's always too busy for.
They end up at the Flamingo Club, where a ten-dollar bribe gets them a good table, not far from where Borden's wife Martha (Verree Teasdale) is sitting with her gigolo date. Borden decides to make a bit of a splash, and orders champagne for the whole club while encouraging Mary to crack wise at the other patrons.
"People annoy me," she tells him.
La Cava cuts to the morning after before the evening gets out of hand, where Borden and his butler greet each other with black eyes, the result of a drunken altercation with a cabbie. The other surprise is that Borden invited Mary to stay the night, scandalizing his wife and, when they finally return, his polo-playing son Tim (Tim Holt) and debutante daughter Katherine (Kathryn Adams).
He almost forgets his champagne-induced brainstorm – hiring Mary to pretend to be his mistress, though when it comes back to him, she agrees to go along with the deception despite (or because of) the hostility she gets from his family. In any case it beats doing what she was doing when Borden met her in the park: eating a bagged lunch with only a few dollars in her pocket and one week's rent paid up, while she waits for another opportunity.
Gregory La Cava was a journalist, cartoonist and animator working for William Randolph Hearst before he moved to Hollywood and began directing two-reel comedies, but his career really began with talkies and comedies like The Half-Naked Truth (1932), Bed of Roses (1932), What Every Woman Knows (1934) and She Married Her Boss (1935). He hit it big with My Man Godfrey, which won him an Academy Award nomination, followed up with another one for Stage Door (1937).
Fifth Avenue Girl was his follow up, the second of three films he'd make with Rogers (the third being Primrose Path in 1940). What he couldn't know was that his career was nearly over; he'd make just three more films in the '40s, the last being Living in a Big Way (1947) starring Gene Kelly. He died in his sleep in 1952, effectively forgotten fifteen years after his back-to-back Oscar nominations.
In Romantic Comedy in Hollywood from Lubitsch to Sturges, James Harvey compares La Cava to his friend, Leo McCarey (Duck Soup, Ruggles of Red Gap, The Awful Truth):
"People tend to remember the same sort of stories about both directors: tales of confusion on the set and panic in the front office and last-minute inspirations to the rescue. And pianos. 'Between scenes,' wrote a Hollywood reporter on the set of Unfinished Business (1941), 'a little man climbs onto a rubber-tired truck upon which rests a grand piano and plays soft music. The gray-haired a Cava goes into a corner and figures out what he's going to shoot next.' People on a McCarey film or a La Cava film had fun – if they weren't having a breakdown."
Rogers' deadpan, even depressive demeanor in Fifth Avenue Girl was notable, and Harvey wonders whether La Cava made a mistake pushing this aspect of her persona. "Rogers' wariness has always made a problematic sort of screwball, or romantic, heroine," he writes. "But this time La Cava gives us the wariness straight, so to speak, without the other things that make the Ginger Rogers heroine – the wonderful dryness, the humor and incredulity, the energy and physical authority, and so on – giving us the Rogers disaffection without the wit or dreaminess."
It is hard to overlook. From the moment Borden meets her, Rogers has a defeated air – a notch-past-desperation-on-the-edge-of-despair unflappability that allows her to be swept into the snobbery and dysfunction of the Borden household with only the briefest of reservations. You get the feeling that Mary doesn't care what happens to her and wonder what happened to make her this way.
In The Runaway Bride: Hollywood Romantic Comedy of the 1930s, Elizabeth Kendall disliked La Cava's gender-swapped remaking of My Man Godfrey, saying that "the new equation of characters didn't work, and the movie failed." Harvey writes of Rogers' Mary that "only the bristle and irritability seem real."
"Almost the worst thing that La Cava imposes on his star here is her lack of energy," he writes. "so that the bad feeling seems grudging in every sense. Just as she says, people make her tired..."
He even goes so far as to undercut her glamour – the ineffable magic that illuminates the Hollywood star from within – by having her weakly object when Borden calls her pretty. "I'm not really beautiful," she tells him. "I have to fix up a bit."
But Rogers' Mary fills the briefest sort of role – the Depression heroine – and that demands that sacrifices be made, and risks get taken. Unlike William Powell's Godfrey, Mary couldn't be a "forgotten man," discovered discarded in a hobo camp, but she does have to stand in for the millions of people who had their spirits broken by the previous decade, so it's reasonable that La Cava would have made Rogers emphasize that wary, dry part of her persona at the expense of everything else.
So instead of Powell's forgotten man in a Hooverville, Rogers' Mary looks – to Borden's family at least – like something even less reputable: the kind of woman you can pick up in Central Park. (You can't help but wonder what Barbara Stanwyck might have done with the role.)
And unlike the "daffy" antics of the wealthy Bullocks in My Man Godfrey, the Bordens are a grimmer lot. Polo-playing Tim assumes that Mary is just a standard issue floozy and tries to buy her off; when his father retreats from his responsibilities at Consolidated Pump to enjoy the night life with Mary, he's forced to take over at the company (just as his father had hoped.) Katherine the debutante is actually in love with Mike (James Ellison), the Bordens' Marxist chauffeur, and turns to the baffled Mary to play her confidante in her unrequited infatuation.
Mike is insufferable. He sings Russian songs behind the wheel of the car and lectures Katherine and the rest of the staff as if he's the only one who's noticed the economic crisis of the past ten years, citing statistics and measuring economic inequality in bottles of champagne. He finally goes too far when he argues for income distribution that would net every US citizen a sum total of just over five hundred dollars.
This is too much for Olga (Ferike Boros), the Bordens' eastern European cook, who up until this point has dismissed the young man's political bloviating as empty talk. She has over two thousand dollars in savings, she tells him, and nobody is going to take it away from her. It's too much for Mary as well; she grabs a kitchen knife and threatens to cut him a new mouth then rushes away, stunned at her wrath, leaving the below stairs in a turmoil.
Predictably, Martha Borden's outrage at her husband's sudden decision to join her in marital infidelity gives way to a newfound interest in the man she'd given up on (even if she'd never given up on his money). La Cava plays most of this out in the vast, luxuriously appointed rooms of their Fifth Avenue mansion, and mostly on the wide grand staircase that dominates the place.
"Can there be another movie comedy where the pressure is as low as it is here?" Harvey asks. "Fifth Avenue Girl is a comedy that never seems to ask for an outright laugh anywhere. It has neither jokes nor wisecracks."
But there are some real laughs in Allan Scott's script (which might, if you believe the stories, have partially come from La Cava's love of on-set improvisation.) But they're delivered without the manic pace or volume we expect from the usual screwball. Even the sole slapstick sequence – the black-eye producing drunken dust-up with the cabby that sounds like something out of Topper – happens offscreen.
The original ending was a bit of a downer, and preview audiences for the film saw Ginger Rogers slip out of the Bordens' mansion and disappear into the crowds on Fifth Avenue. The actress actually went on vacation when shooting wrapped, and returned to find out that she had to film a new ending.
The new ending, and the one that audiences have seen for over seventy years, is a sudden burst of energy and action from the cast as the changes wrought by Mary's presence in the house fall into place, and instead of walking away, Mary is slung over Tim's shoulder and carried back into the house while a beat cop writes it all up.
It sounds more forced than it plays, and with historical hindsight it's not inappropriate, as the despair and malaise the Mary expressed so relentlessly was about to give way to something new – to an economic miracle, to be sure, but one bought at an immense cost in lives, spent in conflict and catastrophe that also restored America to a sense of purpose presumed lost. In this light, Fifth Avenue Girl looks like the last peacetime screwball.
The 100th column in Rick's Flicks will be published in a week, and many readers might now know much about the person who writes it. If you have any questions to ask me about the column or movies or any vaguely related topic, please include them in the comments here or on the post linking here on Mark's Facebook page. Along with a special 100th column topic, I'll post answers in an Ask Me Anything feature.
Mark Steyn Club members can let Rick know what they think by logging in and sharing in the comments below, as access to the comments section is one of many benefits that comes along with membership in the Mark Steyn Club.
Note: You can use @chatbot mention tag to interact with ChatGPT language model in comments. Neither your comment, nor the generated responses will appear in "Comments" or "News & Views" streams.