THE AMERICA FIRST NEWS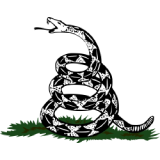 Jun 7, 2023  |  
0
 | Remer,MN
AM1.NEWS
The American Majority
The go-to-site for the news WE read. @am1_news
The go-to-site for the news WE read. : Created and operated in USA. Contact : support@am1.news : @am1_news
AM1.NEWS: The go-to-site for the news WE read : Contact: support@am1.news : Twitter @am1_news: The Internet of Us™ : AM1.NEWS
Paul Wood
---
---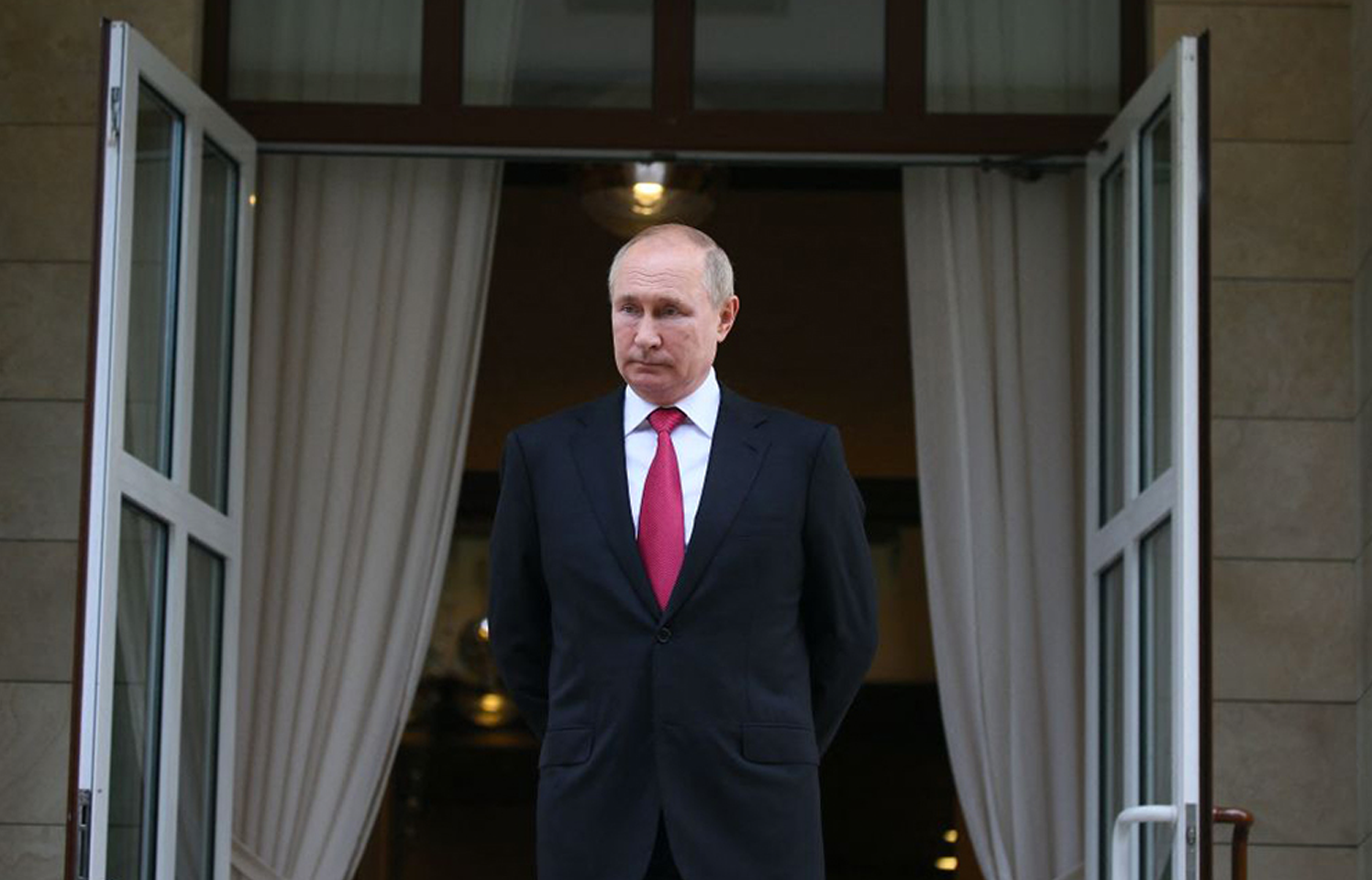 Lanfranco Cirillo, architect and interior decorator to the Russian elite, is shaking his head in horror. "Abanfranco Cirillo, architect and interior decorator to the Russian elite, is shaking his head in horror. 'Absolutely not. No.' solutely not. No." He is answering my question about whether he put a gold toilet and even a gold toilet brush into a villa he built that the Russian opposition says belongs to President Vladimir Putin — and which they call "Putin's palace." At one time, protesters used to taunt Putin by waving gold-painted toilet brushes. Cirillo says the whole thing is a calumny. "I don't like gold, first of all, I like marble. And I'm Italian. For an Italian to make a toilet in gold is really anti-historical, anti-cultural. No, no gold toilet, no gold toilet brush."
It is a categorical denial, but then Cirillo also denies that the building has anything to do with Putin, despite some convincing circumstantial evidence to the contrary. Either way, his gilded existence in Russia began to crumble after he designed and built the lavish, neoclassical villa on the Black Sea. Now he is being prosecuted in Italy on charges of tax evasion and "self-money laundering." The trial opened last month without Cirillo, who speaks to me on Zoom from his office in Moscow, a handsome man in his sixties with a full head of black hair turning gray. A portrait of the Russian president looking serene is visible over his shoulder. "I became famous all over the world for this palace. It destroyed my life."
A Russian businessman revealed the project in 2010, before fleeing the country, claiming a billion dollars had been stolen from the state budget, and taken in bribes, to pay for it. Then two years ago, the opposition leader Alexei Navalny got hold of Cirillo's designs and made a slick video showing what the building would look like. There was a swimming pool flanked by marble columns, a Bond-villain tunnel down to the waterfront, a spa with tanks of therapeutic mud, an underground ice hockey rink, three helipads, a vineyard, a hookah lounge, a pole-dancing stage and an "aquadisco." The master bedroom was the size of a tennis court. There were chandeliers each costing $250,000.
The palace was said to be surrounded by some 20,000 acres of land owned by Russia's domestic security service, complete with its own border checkpoint and a no-fly zone. All these were signs of who would eventually use the place. Nevertheless, Cirillo makes a good show of sticking to the Kremlin line. The very scale of the building means it can't possibly be for one man. And if Putin wants a villa, he can always borrow one. "The President of the Russian Federation is loved by a lot of persons here. Naturally, everything is open for him. He doesn't need to build himself a palace. Who builds a house with forty bedrooms?"
Cirillo arrived in Moscow in the 1990s as an "adventurer," so poor he couldn't afford to take a taxi. His first job was to design a dacha for a businessman. He also sold Italian furniture. Soon he found he was in demand from Russia's new super-rich, who needed help in spending their money. "I used to tell all my clients there is a big difference between an elegant house and a rich house," he says. Those clients simply had to turn up to their new Cirillo mansion with their suitcases. The house would already have the right (Italian) wines in the cellar, the right silverware on the dining table. "My task was not just to build a house, but to build a style of life."
He got so popular he had to invent "the waiting list for billionaires" (he has worked for forty-four of them, out of around 120 in Russia) and built a practice that raked in $40 million a year in fees. But he was working fifteen- or sixteen-hour days, seven days a week. The billionaires' wives wanted his advice on which shade of marble would be best, which wallpaper to buy. To try to discourage them, he charged huge fees, but still the phone kept ringing. "I was really more like a prostitute than an architect. My tariff is $3,000 a hour… Not bad!"
Last year, police in the northern Italian city of Brescia raided a fifteenth-century palazzo Cirillo owned. They seized assets they valued at $144 million: among them a helicopter, some 150 works of art, including paintings by Picasso, Kandinsky, Cézanne and De Chirico, and €670,000 in cash.
I remind Cirillo of a Russian newspaper story about him a few years ago. It said he was caught on tape asking for millions of euros in cash for the materials to be used in Putin's Palace. "You can do it in a suitcase… I pay everything in cash."
He tells me now that this is a mistranslation: it just meant he paid all his bills on the nail. And he doesn't remember any suitcase. He says that the cash seized in Italy was given by him to his former wife years ago. It has "dust" on it. He always paid his taxes, he says — in Russia. He even became a Russian citizen. President Putin handed him the certificate himself in a ceremony at the Kremlin. "I met Mr. Putin, yes — very nice guy."
A few years ago, Cirillo announced that he was leaving the country, but now he stresses he is a Russian taxpayer. In the past, he's had to deny that he arrived in Russia as a simple draftsman and passed himself off as an architect. He laughs that off and says he qualified in Moscow. As we talk, he repeats word-for-word phrases I've heard him use in other recent interviews, part of a push to clear his name which is being organized by a high-priced PR agency. Cirillo himself is something of a carefully constructed facade.
But he is being prosecuted, he says, because of what he is wrongly held to represent — gesturing at the portrait of Putin — not what he has done. Something is wrong, he says, when an Italian university won't teach Dostoyevsky, when Russian musicians can't play in Europe, when Russian athletes can't compete abroad. "The idea is, everything coming from Russia is the devil's work. This criminalization of the enemy is not clever." If he had worked for Ukraine's President Zelensky, or for Boris Johnson, they would have built a statue of him, not tried to put him in jail.
He feels he will be vindicated and takes heart from a pre-trial ruling returning his seized assets. He is particularly bitter that the Italian authorities put out an Interpol Red Notice, meaning that if he leaves Russia he will be arrested "like the biggest Mafioso." Otherwise, he says, he would go to Italy to defend himself. "I'm very offended with my country, honestly… I survived more than thirty years in Russia [but] I am not a criminal." He is stuck in Moscow, although — thanks to "joke" sanctions — he can still get fresh mozzarella and branzino flown in from the Adriatic.
He becomes melancholic as he tells me he can no longer visit his villa in Sardinia, or his other home in Dubai, or the African eco-village he's building, or the North Pole, where he has been several times as a member of the Explorers Club of New York. He is — he almost seems to say — another casualty of the war in Ukraine. "I made beautiful things, the best that anyone made in Russia, that's for sure. One hundred percent. But I'm an artist. I'm not a politician. I love nice things, not blood."
The Russian president has never lived in the grand house on the Black Sea, never even visited, always denying it was built for him. Already, before the invasion of Ukraine, it had become an embarrassment: "Putin's folly." Latest reports say it has become infested with mold. Everything has been stripped back to the bare concrete walls, the Italian architect's tasteful furniture taken away, the place standing empty.
This article was originally published in The Spectator's UK magazine. Subscribe to the World edition here.
Note: You can use @chatbot mention tag to interact with ChatGPT language model in comments. Neither your comment, nor the generated responses will appear in "Comments" or "News & Views" streams.