THE AMERICA FIRST NEWS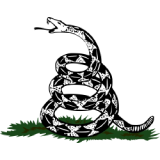 Oct 2, 2023  |  
0
 | Remer,MN
Sponsor: 
WISH-TEXT.COM
 Craft Personalized Messages With Ease! Wish It? Text It!
Sponsor: 
WISH-TEXT.COM
 Craft Personalized Messages With Ease! Wish It? Text It!
By Kelly Pau
---
---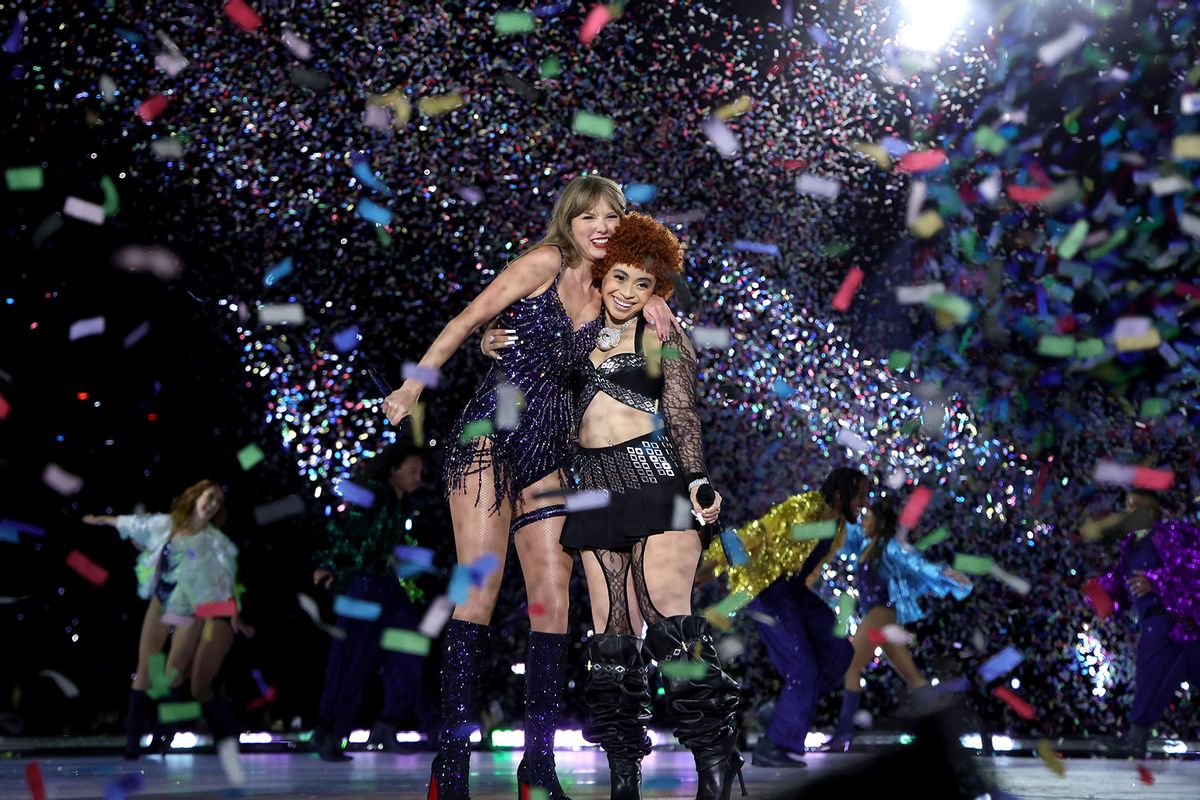 Anthropormorphized into a green-clad mountain valley, Taylor Swift sings a new version of her song "Karma," while above her, a cloud shaped into the profile of rapper Ice Spice provides encouraging adlibs. "Facts," she says at one point in the new music video, a clip that has become a running joke over the duo's sparse and confusing collaboration — and the reason that the pop star is embroiled in new controversy. 
It felt an awful lot like the ole "I'm not racist; I have a Black friend" defense, as if that shields you from prejudice.
Unimaginatively, the source of the drama begins with a man: Matty Healy, frontman of The 1975. Prior to the remix, rumors began that Healy and Swift were dating, having been spotted at each other's shows. The news was shocking in many ways. Swift is Miss Americana, an icon who's worked painstakingly hard to keep her reputation clean and pure. Healy is a guy who eats raw meat on stage and calls it performance art. He inspired the rat, Rodney St. James, in "Flushed Away."
He's not interested in political correctness. He used to follow Kyle Rittenhouse on Instagram. He jerks off to and jokes about Ghetto Gaggers, a porn website that focuses on the brutalization of Black women. And importantly, he, in a resurfaced episode from Adam Friedland and Nick Mullen's podcast, laughed along and thus encouraged the hosts as they mocked Ice Spice as an "Inuit Spice Girl" and "Chubby Chinese Lady" (even though she's Nigerian and Dominican and previously publicly declared herself a fan of The 1975). He first responded to the episode by saying, "Sorry if I've offended you," a classic non-apology that evades admitting any wrongdoing and instead implies those offended were being overly sensitive. He now says, per the New Yorker, that his offense "doesn't matter."
Rather than commenting on the controversies of her alleged new beau or denouncing his remarks, Swift decided to team up with rapper Ice Spice in a move that many felt was obvious damage control. And considering the timing, as well as how Swift's girl squad is predominately white, it felt an awful lot like the ole "I'm not racist; I have a Black friend" defense, as if that shields you from prejudice. (Though Swift has said it was the rapper's team who reached out first.) The star's silence is loud. To be "neutral" is to still be complicit in racism. Whether she's dating Healy or this is all an elaborate PR scheme, Swift has proven herself to be another white woman who claims to be an ally, claims Black Lives Matter and calls herself a feminist — but only as long as it serves her.
History is repeating itself. White women, after all, have consistently been complicit in racism. Approximately 54% of them voted for former President Donald Trump in 2016, and even those who appeal more explicitly to liberal sensibilities often reinforce this dynamic through the appearance of feminism, aka white feminism. Academic Rachel Elizabeth Cargle defines the term as a "type of behavior that rests under the guise of feminism only as long as it is comfortable, only as long it is personally rewarding, only as long as it keeps 'on brand.'" In other words, white feminism leverages whiteness and a proximity to white men to exclude and disavow women of color. It believes in equality for white women in a false assumption that doing so will open doors to others. Core to this ethos is marketability, because it pursues a limited view of empowerment gained by capitalist means.
Swift's pseudo-activist track record certainly raises a few questions.
Poster child for white feminism, Lena Dunham (who Swift credits for teaching her about the movement), is a fine example, having aligned herself with women's rights only to famously accuse a woman of color of lying about being raped, had cast only white women in her HBO series "Girls" and has a catalog of controversial and racist remarks, including but not limited to the time she told Rolling Stone she feels more sympathy for "India's stray dogs" than its "poverty-stricken people."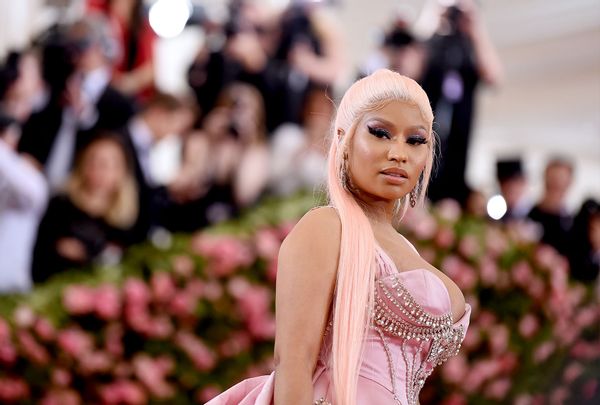 Nicki Minaj attends The 2019 Met Gala Celebrating Camp: Notes on Fashion at Metropolitan Museum of Art on May 06, 2019 in New York City. (Jamie McCarthy/Getty Images)Even before Healy, Swift has proven to take after her white feminist mentor. Her lore as a problematic fave could go on its own Eras tour. In 2015, the singer proved her definition of feminism to be insular when she got into a Twitter feud with Nicki Minaj who tweeted, "If your video celebrates women with very slim bodies, you will be nominated for vid of the year." Swift, in thinking this was about her, responded, discouraging the rapper for "pit[ting] women against each other." Minaj, who was referring to the ways the music industry overlooks Black women, was understandably confused about the reply, but the message was clear: Swift, like a true girlboss, panders to how women need to stick up for women, missing and dismissing how race factors in — nevermind the fact that her music video for "Shake It Off," released one year before, was met with backlash for culturally appropriating Black culture.
When it comes to politics and activism, Swift's true beliefs have always been opaque. The star exceeds at always being one foot in and one foot out, saying just enough to support a cause (and receive praise for it) but never enough to follow through on any of them. In 2017, she showed support for the Women's March but did not actually attend. In 2019, she became an LGBTQ+ ally, releasing the anti-homophobe single "You Need To Calm Down," donating to queer-led organizations and inviting drag artists on stage but has since remained quiet on the issue, which is especially vital now that a slew of anti-trans and anti-gays laws are sweeping through the country. In 2020, she spoke out against statues in Tennessee that depict Confederate generals and Ku Klux Klan members and in support of justice for George Floyd . . . and yet she is supposedly dating an unapologetic racist. While it's unrealistic to expect celebrities to speak up about every issue, it is reasonable (and wise) to hold them to account for the things they do say, and Swift's pseudo-activist track record certainly raises a few questions.
It's understandable, then, how many have critiqued the star for carefully and opportunistically speaking up about issues when it's advantageous for her. The most notable instance is in 2020, when she vocally disparaged Trump — but only after receiving backlash for refusing to voice her opinion during the 2016 election when Trump became president. (She revealed in a 2019 interview with The Guardian that her political silence stemmed from a fear of being canceled.) 
Want a daily wrap-up of all the news and commentary Salon has to offer? Subscribe to our morning newsletter, Crash Course.
But if she really cared about how, as she tweeted, Trump stoked "the fires of white supremacy and racism," why is she (at the very least) cozy with Matty Healy, a guy described by Azealia Banks as "one shared needle away from tetanus"? The discrepancy between her actions and her words reveal how she, like the many white women who came before her, capitalize off of empty allyship for their own self gain. At the height of her most successful Eras Tour, Swift will visit 52 stadiums at record-breaking crowds and rake in an estimated $500 million to $1 billion. Her platform is larger than ever, which only makes her silence more troubling. She used it to address Ticketmaster when it was difficult to get tickets to her shows. Addressing her complicity in racism? Not as big a deal, apparently. 
For people of color, none of this is shocking; it's tiring. If your anti-racism can be so easily cast aside by a greasy mop of curly hair, then you never cared about people of color to begin with. In this, Swift and Healy were right for each other all along. I'm just happy Ice Spice got to collect her check.
Read more
about this topic
Note: You can use @chatbot mention tag to interact with ChatGPT language model in comments. Neither your comment, nor the generated responses will appear in "Comments" or "News & Views" streams.