THE AMERICA ONE NEWS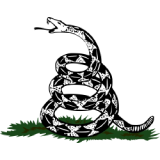 Nov 29, 2023  |  
0
 | Remer,MN
Sponsor: 
WISH-TEXT.COM
 Personalized AI Greeting and Sympathy Cards for the Social Media.
Sponsor: 
WISH-TEXT.COM
 Personalized AI Greeting and Sympathy Cards for the Social Media.
By Eve Ettinger
---
---
The "Shiny Happy People" docuseries – about the political and religious movement that's behind America's favorite Quiverfull family, the Duggars – has been topping Prime Video since its release. And viewers are horrified at what they're seeing.
I participated in the docuseries as a survivor of the Quiverfull community.
The Duggars rocketed to national fame thanks to TLC's long-running reality series "19 Kids and Counting" and its subsequent spinoff "Counting On" following some of the daughters. The original show, running from 2008 to 2015, was tonally lighthearted, with the producers standing in as outsiders gawking at the complex logistics of megafamily life and the extreme religious rules that the parents held for their kids. Prime Video's docuseries digs into sinister origins of the homeschool curriculum program the Duggars used and provides context on the cult group founded by Bill Gothard, in which the Duggar family were lifelong participants.
I participated in the docuseries as a survivor of the Quiverfull community and as an expert on Christian dominionism and the theological teachings espoused by Gothard's acolytes.
The show has generated an enormous response, and it's both validating to see everyone's outrage and frustrating to hear people say things like, "I knew all along that something was off." The horrors that people are reacting to are, among other things, physical child abuse via spanking that mimics predatory grooming techniques, gross educational neglect based on gender descrimination against women, and a systematic cover-up of a culture of sexual violence against women and children. 
It's validating to hear so many people responding with outrage at the kinds of things that were commonplace in the community in which I was raised. But beyond that, I'd like to encourage viewers to take further steps besides watching and sharing the docuseries. The abuse that was nurtured and sheltered in the Duggar home is something that is preventable. Many people don't realize that there are policy solutions available that can serve as situational prophylactics to abuse and neglect in homeschool environments. 
Josh Duggar molested his sisters for a period of years, and his parents knew this when they sought out the TV show and subsequent fame. He never faced any real consequences for molesting his sisters, and eventually married and had his own family of seven children. In 2021, however, he was arrested by U.S. Marshals for possession and distribution of child pornography. He is currently serving 12.5 years in prison.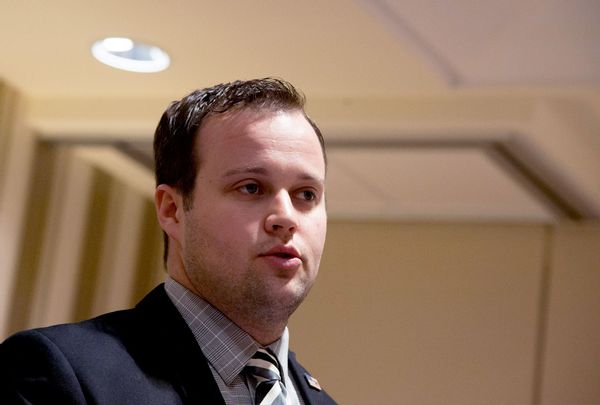 Josh Duggar speaks during the 42nd annual Conservative Political Action Conference (CPAC) at the Gaylord National Resort Hotel and Convention Center on February 28, 2015 in National Harbor, Maryland (Kris Connor/Getty Images)Looking at the story of the Duggar family and the way that Josh Duggar was buffered from consequences for his crimes against his siblings, it's easy to blame the church. To blame his family's faith. Or the culture of spanking that breaks the will of children early on, grooming children who can be assaulted without lashing back, who believe that such violence is for their own good. 
But those things are only part of the whole. A significant element at play here is easily overlooked, and that is the systemic deregulation of homeschooling over the last 30 years.
---
My educational aspirations were considered secondary to my family's needs for childcare and housework.
I was homeschooled K-12, from the early 1990s to the mid-aughts. My parents trained us to lie about what we were doing out of school if we were asked by strangers, say, at the grocery store, to avoid scrutiny. We were trained to be afraid of social workers, to be afraid of non-family members inquiring after our welfare, and to think of everything in our lives as potentially educational — baking was fractions, babysitting was home economics, attending my mother's gestational ultrasound appointments was science. Some of my education was solid, but after I reached high school, much of what I was taught was self-directed. 
As the oldest of nine children and an AFAB child, my educational aspirations were considered secondary to my family's needs for childcare and housework. I was checking my homework, I was grading most of my own tests, I was the only one consistently investing in my educational future. Many of my peers who graduated from homeschooled high school around the same time period had to go so far as to write their own transcripts and design their own diplomas in MS Publisher in order to apply to colleges. Many of us without external resources never got to college, and many if not all of us still struggle with finding weird educational gaps here and there, long after we've left parochial schooling. 
It's easier to fill in educational gaps on your own, though, than it is to undo years of being stuck at home with an abuser. And there's very little that currently exists to protect homeschooled kids from such a fate.
Homeschooling has been steadily deregulated since I was a child, as part of a long game strategized by conservative Christian Dominionists like Mike Farris (formerly of the Home School Legal Defense Association [HSLDA] and Alliance Defending Freedom) and others at HSLDA – a lobbying outfit which pushes a parental rights extremist agenda and fights against homeschool oversight reform. HSLDA as an organization is tight with groups like the Family Research Council, where Duggar worked until the first abuse allegations came out in 2015.
Groups like HSLDA and their partner organizations in the Christian Dominionism community seek to reduce government oversight and increase parental control. The result of this creates an environment that increasingly threatens children's rights to education. For example: currently when a family in Arkansas decides to homeschool, they don't have to do anything more than report that they are homeschooling their children to the state. This is absolutely thanks to the work of HSLDA (and the lobbying of homeschooling parents who support their work, like the Duggars) toward ending accountability measures designed to protect children.
Children in homeschooling environments are uniquely vulnerable to isolation, abuse and humiliation at the hands of their caregivers.
Until 2017, Arkansan homeschooling parents had more accountability from the state about the kind of education they were providing their children. They had to register their kids as homeschooled by a certain date, provide an instruction schedule, comply with a core curriculum requirement, and document the highest level of education completed by the parent. But in 2017, these requirements were scrubbed, and there's currently no pretense at educational oversight for homeschooled kids. 
Educational neglect is not the only issue that policymakers and elected officials should be concerned about. Children in homeschooling environments are uniquely vulnerable to isolation, abuse and humiliation at the hands of their caregivers. Children deserve to be able to access a robust education that prepares them for an open future, and have a right to receive that education in a safe, supportive and developmentally appropriate social setting.
In Arkansas, none of these things appear to be a priority. The only other requirement regarding homeschooling currently on the books in Arkansas is one that forbids home education if a registered sexual offender lives in the home. 
---
When a child shows up to public or private school, teachers know as part of their training that they are what's called mandated reporters. This means that teachers and other education or childcare-adjacent professionals function as a safety net for child abuse or neglect victims. If a child is showing up to school with suspicious bruises, or consistently seems like they haven't been fed, or shows other signs of abuse or neglect, these mandated reporters are obligated by law to report suspected abuse to a specific state agency (this varies state to state) in order to open an investigation about the child's welfare. 
This means several things: if a mandated reporter observes signs of child abuse and does not report, and the abuse is later discovered and confirmed, that person can be held accountable for failing to protect that child. A report also means that parents will be put in contact with resources, depending on the cause of the situation, to help support them in securing the child's best interests. It means that someone cares enough to check on a child – and if everything is fine, in theory the parents will have nothing to hide and nothing will happen. But if there is a serious cause for concern, a child can be protected from further violence or neglect as necessary. (I've written elsewhere about a need to reimagine these safety nets with an eye to ending carceral and racist interventions, but that's another topic for another day.)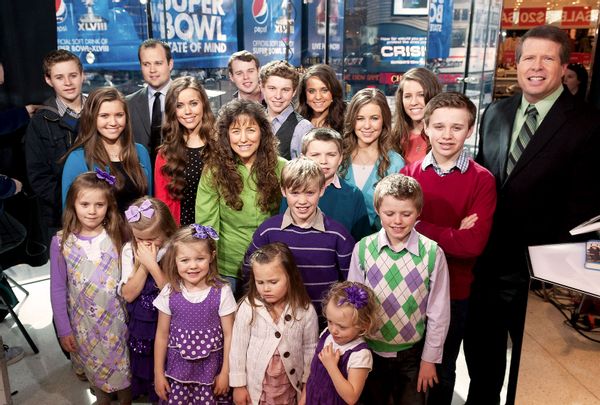 The Duggar family visits "Extra" at their New York studios at H&M in Times Square on March 11, 2014 in New York City. (D Dipasupil/Getty Images for Extra)Because homeschooling regulation varies so much from state to state, it's kind of a crapshoot whether or not homeschooling children will interact with mandated reporters at any given time. 
It's easy to overlook abuse, perhaps, when – like with the Duggar kids – homeschooled kids are so compliant and seem well-behaved and mature.
In Virginia, where I was homeschooled for half of my school years, my parents registered us as homeschooling under the religious exemption clause, and it would have been perfectly legal for them to never teach me anything academic, prevent me from seeing a doctor or other healthcare professionals (all mandated reporters), and that could have been the end of my story. I've had friends who got "graduated" from homeschooling after such educational neglect who are still struggling to remediate the absences in their educational foundations. One such story was covered by The Washington Post a few years back, highlighting a homeschooling neglect survivor who had to advocate for his right to an education before his local school board in his teens. Homeschooled children are uniquely vulnerable to abuse, and basic oversights, like the law in Arizona forbidding registered sexual offenders from homeschooling, are few and far between.
As we see now with the Duggars, even when these oversights are in place, homeschooled kids can still be abused for years and fly under the radar, or mandated reporters interacting with homeschoolers can fail to notice warning signs of abuse. It's easy to overlook abuse, perhaps, when – like with the Duggar kids – homeschooled kids are so compliant and seem well-behaved and mature. This is why it's vital for adults outside the homeschooling world to advocate for the rights of homeschooled children to basic oversights and protections – these kids cannot yet advocate for themselves and for many of us, it's too late. 
It's not enough for a state to say, "Sure, sexual offenders should not be able to homeschool" – which, by the way, only two states have this requirement – because many of these sorts of predators are not going to be caught if their children are not interacting with school teachers or caregivers who are mandated reporters. And there are many cases where parents choose to homeschool precisely because the deregulation of homeschooling will provide them less oversight. In Connecticut, it was found that some 36% of students withdrawn from schools to homeschool were pulled as a response to investigations into abuse that was spotted by mandated reporters in a school setting and later confirmed to be a founded case of abuse. 
Josh and Anna Duggar chose to homeschool their children long before he was arrested in 2021 for possession of child pornography, and he wasn't registered as a sexual offender at the time.
Though a lawsuit his sisters filed in 2017, about someone leaking the molestation allegations to the press, suggests that they believed he was on this list, there's no record of it – and as we all recently learned from "Shiny Happy People," the officer that handled the abuse allegation in 2003 was a pedophile himself and was a friend of Jim Bob Duggar. Because this was the only route that the Duggar sisters had to seek protection for themselves against their brother, when it failed to resolve the issue, there was nothing in place to protect the next generation: Josh's own children. He could homeschool and isolate them from mandated reporters, no questions asked.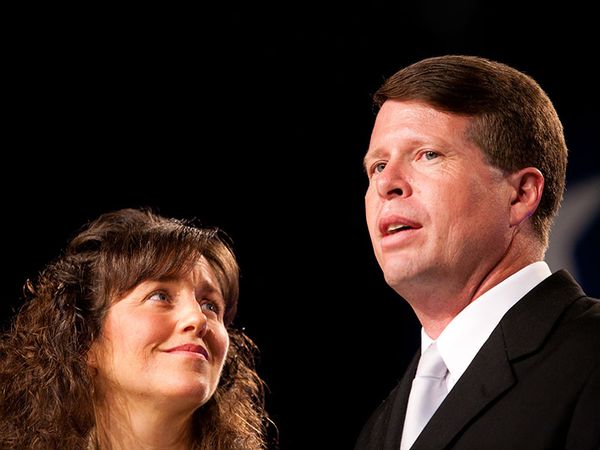 Michelle and Jim Bob Duggar (Brendan Hoffman/Getty Images)Because of my experiences with my own educational neglect and seeing my peers fighting so hard to get basic access to education for years and years, when some homeschool alumni I'd become friends with after college started a nonprofit to advocate for the rights of homeschooled children, I was excited to get involved. The Coalition for Responsible Home Education (CRHE) is a nonprofit which advocates for the rights of homeschooled children to a safe learning environment and an open future (full disclosure, I'm now on the board). We believe that multiple interactions with mandated reporters per year is essential for ensuring that predators like Josh don't get let off the hook, and that parents like Jim Bob and Michelle should not be able to educationally neglect their children via gender-based prejudice toward their daughters. 
Want a daily wrap-up of all the news and commentary Salon has to offer? Subscribe to our morning newsletter, Crash Course.
The work that needs to be done to protect homeschooled children's rights is basic human rights advocacy work, and it's been shocking to me how few people have been on board with advocating for these kinds of changes. But with the response to "Shiny Happy People," I hope that more and more folks will see the urgency for a widespread reform movement for homeschooling children's safety. There is something that can be done to protect children from predatory and neglectful parents who attempt to homeschool in an effort to dodge accountability and oversight, and we need all the help we can get. For starters, learn about the state of homeschool policy in your locale, sign the Bill of Rights for Homeschooled Children, and show support for local elected officials who are attempting to protect homeschooled kids by getting on board with child-centric messaging. 
Homeschooled kids like me, like the Duggars, deserve a real chance at an open future. As the law stands, that's not guaranteed for most homeschooled kids. I've channeled into this advocacy work my personal grief and anger over my childhood experiences of abuse and neglect, and my larger grief over all the children who have been killed in homeschooling environments. I hope that others from outside the homeschooling alumni community will watch "Shiny Happy People," witness where we have come from, share in our grief, and join us in this fight.
Read more
about this topic