THE AMERICA ONE NEWS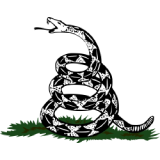 Dec 3, 2023  |  
0
 | Remer,MN
Sponsor: 
WISH-TEXT.COM
 Personalized AI Greeting and Sympathy Cards for the Social Media.
Sponsor: 
WISH-TEXT.COM
 Personalized AI Greeting and Sympathy Cards for the Social Media.
By Aneela Mirchandani
---
---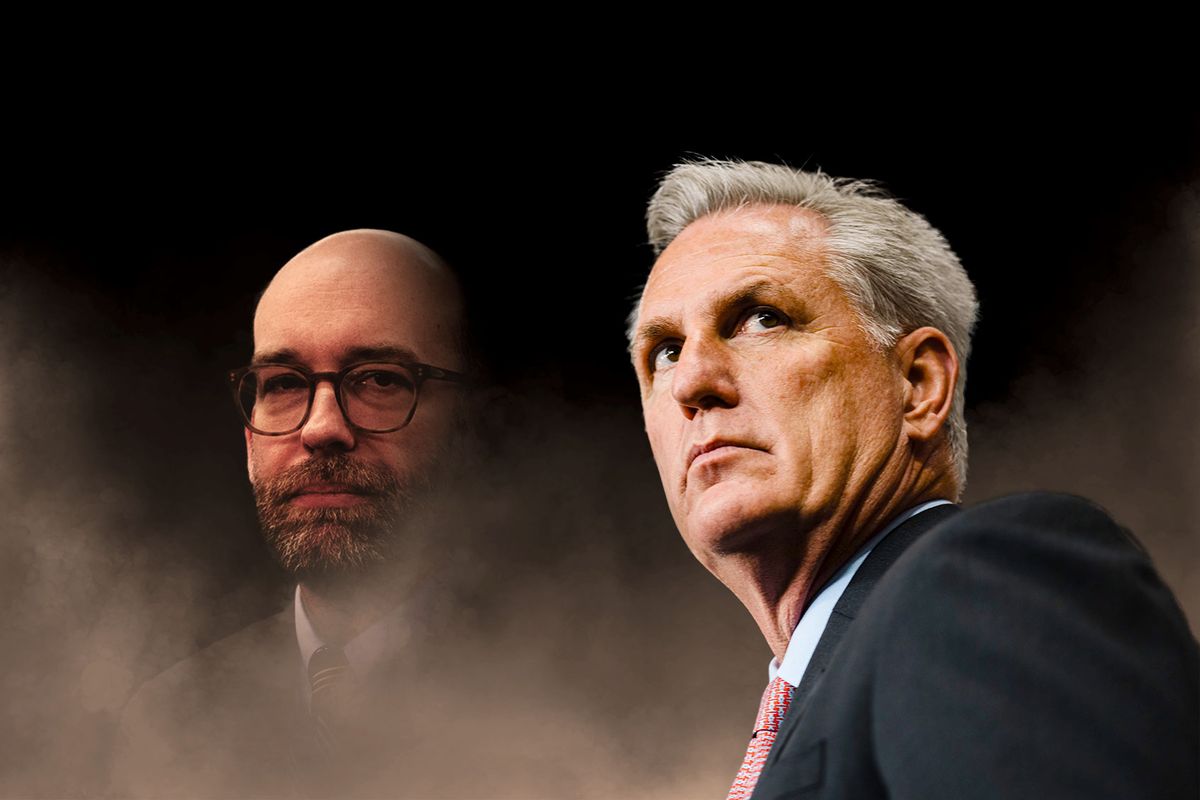 Russ Vought, former head of the Office of Management and Budget (OMB) under Donald Trump, appeared on Steve Bannon's far-right "War Room" show on April 19. 
Vought is a bespectacled, mild-mannered person, but his words conveyed a quite different feeling. "We [will] have the sword of Damocles, every spring, every summer, to force the cartel to come out of the closet," he said.
He was talking about the still-unfolding battle between Congress and the Biden White House over raising the federal government's debt ceiling, which as this article is published appears to be on the verge of at least a tentative resolution. His comments came right after House Speaker Kevin McCarthy released his "Limit, Save, Grow" Act, offering a $1.5 trillion debt limit increase in return for a range of budget cuts targeting much of President Biden's agenda. 
Lately, as negotiations between McCarthy and the White House appeared to be moving in a more conciliatory direction, Vought has stuck to his guns. Appearing Friday on C-SPAN's "Washington Journal," where he is a frequent guest, he brushed aside concerns of catastrophe if the government did not raise the limit by June 1 — the potential date, according to Treasury Secretary Janet Yellen, that the government would run out of money to pay its bills. (Yellen sent Congress a letter on Friday clarifying that June 5 is now the date she expects the government would be forced to default on its debt.)
Vought promised "trench warfare" if McCarthy surrendered the GOP's leverage in a deal with Biden. His allies in Congress — including Sen. Mike Lee, R-Utah, and Rep. Chip Roy, R-Texas — have promised to hold the line for terms favored by Vought.
Raising the debt limit has historically been no problem. Technically, it's just a congressional vote to pay the debt the government has already incurred. But this year a cadre of right-wing House Republicans are trying to use their narrow majority to block payment until they can extract painful concessions from Biden and the Democrats. Or, as Vought would have it, the "cartel."
Russ Vought is certainly no household name. Very few voters could pick him out of a police lineup. Most news reports about the debt limit make no mention of him. He is not a member of Congress, nor a current staffer. Yet he is without doubt an important power broker, coaching the hardliners in the House Freedom Caucus to exert influence over McCarthy. (Salon sent Vought a written list of questions two days before this article was published. He has not responded.)
It is not surprising that many congressional Republicans turn to him for fiscal advice. Even before heading Trump's budget department, Vought built his career around shaping Republican policy in D.C. He spent some years on Capitol Hill as policy director for the House Republican Conference, and then as executive director for the Republican Study Committee. 
What is considerably more surprising is that Vought has emerged from the Trump administration as a born-again culture warrior. Last year, he took on "critical race theory," producing an A-Z toolkit on how to fight it; this year, he pushed the idea of forming a new version of the 1970s Church Committee to investigate what he called the "weaponization" of federal law enforcement. Lo and behold, House Republicans later formed a committee along those exact lines, led by Rep. Jim Jordan of Ohio, a Vought ally.
Vought's brand of budget-cutting wonkery now comes packaged with fiery culture-war rhetoric, and his brand of culture war comes with a combative form of Christianity. To introduce his budget, he chose 1 Samuel 8:14-18 — perhaps the only Biblical verses that can be read as simultaneously condemning high taxes and democracy: "He will take the best of your fields and vineyards and olive orchards and give them to his servants," it begins, ending after a list of further confiscations with, "you will cry out because of your king, whom you have chosen for yourselves."
Vought's brand of budget-cutting wonkery now comes packaged with fiery culture-war rhetoric, and his brand of culture war comes with a combative form of Christianity.
Last January, while most of the Washington press corps was covering the vote to elect a House speaker that required an unprecedented 15 ballots in what was widely seen as a humiliation for Republicans, Vought went on Bannon's show to exult. He had reason to do so. After all, the 20 Freedom Caucus members who refused to give McCarthy an easy victory were performing a script written by Vought himself. 
"The terms that McCarthy was willing to agree to almost no other speaker would agree to," Vought said, describing the power-sharing concessions that McCarthy was forced to make as a paradigm shift. 
Dubbing Bannon's listeners the "War Room Posse," he said, "When you have the triangle of influence — the grassroots, the House conservatives, and outside groups like ourselves, you can roll any cartel."
The debt ceiling fight is the first test of whether the power-sharing agreement McCarthy was forced to strike with the right-wing hardliners will give them any real leverage.
Vought is no stranger to the power of the grassroots. During the Tea Party movement of the 2010s, he spent seven years as vice president at Heritage Action, the most prominent right-wing think tank of that era. During that time, he worked on the Sentinel program that trained grassroots activists to pressure Congress.
Then came Donald Trump, who shattered the existing conservative movement like an orange-hued wrecking ball, destroying old alliances and forming new ones. Some of the old guard from the Tea Party movement jumped into the Trump era with both feet. Vought was one of the substantial number of Heritage alumni who ended up staffing Trump's cabinet and numerous lower-level positions.
During his term as director at Trump's OMB, an agency that produces the federal budget and oversees the work of other agencies, he repeatedly clashed with Democrats in Congress as they attempted to exert oversight. Although Vought was named as a key figure involved in blocking defense funds for Ukraine during Trump's first impeachment, he refused to testify, calling it a "sham process." 
In an administration full of loyalists, Vought stood out as something different: an ideologue. The fights he picked as OMB director appear to have come from conviction, not mere loyalty to the boss. Long after leaving the administration, for example, he has spoken out against funding Ukraine's defense against Russia's invasion. 
Want a daily wrap-up of all the news and commentary Salon has to offer? Subscribe to our morning newsletter, Crash Course.
Throughout his term in the White House, Trump chafed against the entrenched civil service bureaucracy, so often demonized by conservatives as the "deep state." He perceived them as fundamentally disloyal, whether in blocking funds for his cherished border wall, launching the Russia investigation that targeted multiple members of his circle, or the deluge of leaks to the press. He repeatedly found himself frustrated because federal employees are given employment protection that spans administrations; in most cases, the president can't simply fire them.
Vought was Trump's attack dog in fighting the power of the "deep state," and fully shared his  antipathy to the civil service professionals, who repeatedly thwarted the president's will to seize total power. 
In an interview with the podcast "Moment of Truth," Vought put it this way: "The agencies had believed that they got to run their turf. And that's not the vision the President had." 
This war against the deep state culminated in an executive order signed by Trump in October of 2020, just two weeks before the presidential election. It created Schedule F — a new way to classify some federal employees that would permit the president to fire them at will.
The legal reasoning behind Schedule F came from another member of the administration, James Sherk, who later wrote about Trump's battles with the civil service in an article titled "Tales from the Swamp." But as Vought said in an interview with Epoch Times, he was instrumental in getting it over the finish line. He wanted to prove that political appointees could combat the civil service — and win. In January 2021, days before the end of the Trump administration, Vought reclassified 88% of his own OMB staff under Schedule F — thus denying them employment protection.
That reclassification sent shockwaves through the government. Democrats on the House Oversight Committee sent Vought a scathing letter, urging him to refrain.
"It is simply cruel to strip federal employees, who have faithfully and consistently served the American public throughout the pandemic, of civil service protections," wrote Reps. Gerry Connolly, D-Va., and Carolyn Maloney, D-N.Y.
In an administration full of loyalists, Vought stood out as something different: an ideologue. The fights he picked as OMB director appeared to come from conviction, not mere loyalty to the boss.
The executive order creating Schedule F was overturned by Joe Biden on his third day in office. But the idea it represents is not dead. As Vought made clear in his Epoch Times interview, he is laying the groundwork to "neutralize" the federal bureaucracy as soon as a Republican returns to the White House — in January of 2025, or so he hopes.
In a February podcast interview with the "Federalist Radio Hour," Vought made clear that he wants conservatives to staff all federal agencies throughout the government — even in the professional, nonpartisan roles. "The level of technical detail and complexity is so great. We need more conservatives that can go that deep and be able to staff out the administration."
Political scientists and government insiders alike have decried the likely impact of such a reclassification.
"These are people who know more than most political appointees about how the government works, because their career has been spent inside government," said Martha Coven, former OMB official under Obama, in an interview with Salon. "They pride themselves on giving honest assessments of policy options, though they realize they're not the ultimate decision makers."
"If Schedule F succeeded, we would have rampant corruption and distortions of policy," Norm Ornstein, senior fellow emeritus at the American Enterprise Institute, said in an email, "with incompetent and unqualified individuals filling posts only because they are loyalists to an authoritarian, anti-government corrupt president. No thanks."
But Schedule F was not the only aspect of Vought's war on the civil service. 
This played out particularly during the transition after the 2020 election, after Biden's victory had been certified. A former official familiar with the situation says that during that transitional period, leaders at OMB created an atmosphere of intimidation by demoting high-level civil servants. 
Vought's team "didn't have enough time on the clock to exercise Schedule F authority," the official said. "But in the meantime, they were taking well respected people, who were a little bit too vocal, or that they didn't like for some reason, and they were moving them around and scaring them."
This apparent intimidation resulted in OMB staff being blocked from fully cooperating with Biden's transition officials.
Several news reports during that period noted the Biden's team's complaints that the Trump White House was not exactly offering fulsome cooperation. One report from a nonpartisan group, issued a year later, elaborated on these complaints, calling out the political appointees at OMB in particular. 
Vought rejected this criticism, asserting in a letter now in the Trump White House archives that he had directed OMB staff to provide all the information they could. However, he added, "What we have not done and will not do is use current OMB staff to write the [Biden transition team]'s legislative policy proposals to dismantle this Administration's work."
According to the official mentioned above, there had previously been a decades-long tradition during presidential transitions of career staff working shoulder-to-shoulder with the transition team in tasks that require analysis, not just on providing facts when asked. Barack Obama's team got this sort of fulsome cooperation from George W. Bush's White House, as did Trump's team from Obama staffers in 2017. 
"To the surprise of the transition team, the guidance from the Trump political leadership that came down through the career civil servants who were tasked with communicating with the Biden team was: We cannot provide you with any analytical support," said the official, speaking in particular of Vought's staff at OMB. 
In that fraught post-election period, with the electoral verdict clear but Trump still contriving to stay in office, Vought began plotting his post-Trump career. On Nov. 23, the same day that the General Services Administration ascertained that Biden was the apparent winner of the election and the transition should begin, Vought registered the website domain AmericanRestorationCenter.com.
A month after that, on Dec. 22, while Vought was still stonewalling the incoming transition team, he applied for tax-exempt status for a public charity, the Center for American Restoration.
Formal announcement of the charity's existence had to wait, however — until six days after Biden took office. In that announcement, Vought wrote what can be described as a battle plan for conservatives in exile. He presented Trump's "America First" movement as the counter to the left's cultural hegemony; as "forgotten men and women" pitted against Marxists and a weak-kneed Republican establishment.
He ended on a note of invitation. "Join us," he said. 
The IRS has blessed the think tank with "public charity" status, which not only means it pays no taxes but that its donors can remain anonymous.
Along the way, Vought tweaked the name of the group, which is now called the Center for Renewing America (CRA). It was initially staffed by a number of people drawn from Trump's OMB, including Mark Paoletta, the former general counsel at the budget office, who came under fire from Democrats for his role in blocking defense funds for Ukraine, along with fellow Trump OMB alumni Ashlea Frazier, Rachel Semmel and Edie Heipel. 
Six days after Biden took office, Vought published a battle plan for conservatives in exile: Trump's "America First" movement was the counter to the left's cultural hegemony in a war against Marxists and weak-kneed Republicans.
Using this vehicle, Vought has been diligently laying the groundwork for what he and his allies hope is another and more powerful Republican presidency in 2025. Their goal is to take Trump's populist and isolationist instincts — and some personal vendettas — and turn them into coherent policy. If, as they hope, a right-wing populist returns to the White House — whether Trump himself or Ron DeSantis or someone else — these policies will be ready to be implemented on Day One. 
As we know, the 2021 transition was especially fraught. For one thing, the outgoing president did not believe it should happen at all. Right up until the end, several in his White House staff, including chief of staff Mark Meadows, special assistant Peter Navarro and various others, were immersed in a frantic effort to overturn the results of the election.
Vought himself has been more careful. To date, he has never made any public statement explicitly denying Biden's victory. On Jan. 7, one day after the insurrection at the Capitol, he tweeted out a condemnation of the violence.
At times, however, he has promoted election denialism in an indirect fashion. 
On his website, he claims that the increase in voting by mail in 2020 likely led to an increase in voter fraud, which experts say is false. His think tank, the CRA, has hired several election denialists. 
For example, Vought's group hired former Department of Justice lawyer Jeff Clark, whom Trump nearly appointed as acting attorney general as part of his apparent plot to overturn the election, according to testimony before the Jan, 6 Select Committee. In June 2022, Clark's home was raided by federal investigators.
Not only did Vought hire Clark at CRA — to work on "election integrity," no less —  he also condemned the raid at Clark's home as "criminalizing politics" and defended Clark's attempts to overturn the election as merely a matter of "investigating voter fraud."
Ken Cuccinelli, the former acting deputy secretary of Homeland Security, who according to the Jan. 6 report had back-channeled Dominion conspiracy theories to Trump's chief of staff, and former Pentagon official and hardcore Trump loyalist Kash Patel were also both hired by the CRA.
Some close allies of Vought were among the 73 conservatives who signed a now infamous letter in December 2020, denying that Biden was the legitimate president-elect and demanding that legislatures of six states send in false slates of Trump electors. Among them were former congressman Jim DeMint, head of the Conservative Partnership Institute; Ed Corrigan, who sits on CRA's board; and Mary Vought, of the Senate Conservatives Fund, who happens to be Russ Vought's wife.
Despite his dry title at a fiscal agency within the Trump administration, Vought threw himself into culture war battles.
During the summer of 2020, conservative activist Christopher Rufo made several appearances on Fox News claiming that "critical race theory (CRT) pervaded every institution in the federal government." He complained that employees were being taught that white supremacy defined America and that white people were responsible for it. 
Rufo was presenting a one-sided view of the sort of diversity training that has become almost routine both in corporate and government settings, and that typically issues no such grand or systematic indictments. Nevertheless, his appearances set off a wave of outrage against CRT in conservative media. 
Newly confirmed as OMB director, Vought joined forces with Rufo, issuing two memos banning diversity training within the federal government, claiming that such training taught that "virtually all White people contribute to racism," which he condemned as "un-American propaganda." These edicts were formalized into an Executive Order issued by Trump on Sept. 22.
Vought himself made the rounds of conservative media, simultaneously whipping up outrage about CRT, and lauding his administration's actions in supposedly killing it. In one appearance with host Glenn Beck, he called his directive a "cease and desist" order. 
By that fall, Vought and Rufo were tag-teaming on stamping out any instance of such "un-American" training. Rufo posted a selfie with Vought from the OMB office, calling him the "Voughtinator."
Months after leaving the administration, in June of 2021, Vought's group published a "toolkit" on how to organize around opposition to the supposed prevalence of CRT in public schools. The battle had shifted away from the federal government and into local communities, and at least in the short term this crusade proved astonishingly successful. Analysts generally agree that it led to the election of Republican Glenn Youngkin as governor of Virginia that November.
Vought has mastered the packaging of budgetary priorities inside a highly charged culture-war envelope. His proposed budget cuts being promoted by his allies in the Freedom Caucus are framed as an assault against the "woke and weaponized" bureaucracy. Vought claims, with very little supporting evidence, that his plan can balance the federal budget in 10 years with no reductions to Social Security and Medicare benefits, entirely by cutting programs that fund racial justice, LGBTQ rights and the like.
Blending culture war with more traditional Republican fiscal policy is clearly a deliberate strategy. On the "American Moment" podcast of May 15, Vought denigrated the traditional Republican focus on cutting entitlement spending as "Tea Party Inc.", explaining that the populist energy of the Tea Party movement had been siphoned off by Republican elites, who he calls "propeller-heads". "You look at their bios, and they have Ukraine flags and rainbow flags," he said, indicating squishy liberal views that divide them from the right-wing grassroots.
Vought has been pushing the idea of using the debt limit as leverage in order to force cuts to "woke" programs since early in the year. On April 19, McCarthy released a draft bill that took Vought's advice from January: Like his budget, it purports to leave Social Security and Medicare untouched, while demanding deep cuts elsewhere in the budget. Notably, McCarthy's bill is vague about exactly where those cuts would be, although Republicans have further insisted that veterans' benefits would not be impacted.
Vought claims, with very little supporting evidence, that his plan can balance the federal budget in 10 years, entirely by cutting programs that fund racial justice, LGBTQ rights and the like.
According to a Congressional Budget Office scoring requested by Democratic senators, this seems like voodoo economics, to borrow George H.W. Bush's immortal phrase. If Medicare, Social Security and veterans benefits are held harmless, and the Trump tax cuts are extended, there is no possible way to balance the budget in 10 years through spending cuts alone (table on page 9).
Bobby Kogan, senior director of federal budget policy at the Center for American Progress, a moderate Democratic-leaning think tank, says that while Congress "can and should debate fiscal policy," that cannot and should not be linked to the government's legal requirement to meet its statutory obligations.
Perhaps the most remarkable fact about Vought's proposed budget, however, is not its math nor its hold on a significant cadre of House Republicans — but its presentation. The document uses the same template, font and structure as the official budget released by the White House each year. This further supports the idea that Vought's group — which can now be considered a movement — sees itself as a government in exile, hoping to force the "America First" agenda, one way or another, onto a country whose voters have repeatedly rejected it at the ballot box.
Going into the Memorial Day weekend, with McCarthy poised to strike a compromise deal with the White House, CRA executive director Wade Miller threatened McCarthy with the loss of his speakership if he discarded the "woke and weaponized" cuts of the Limit, Save, Grow Act.
This was not how Team Vought had envisioned the debt limit battle playing out. On the same day McCarthy released the bill, Steve Bannon and Vought celebrated on "War Room." Vought's goal, he said, was to set up a debt limit battle in Congress every few months to force the Biden administration into increasingly painful budget cuts, especially as we get closer to campaign season. 
"We are going to have to demand that cuts be enacted, or Joe Biden doesn't get a dime," Vought said. "He has to govern on the terms of the Make America Great movement."
Read more
on the GOP's manufactured crisis