THE AMERICA FIRST NEWS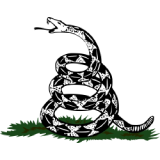 May 29, 2023  |  
0
 | Remer,MN
AM1.NEWS
The American Majority
The go-to-site for the news WE read. @am1_news
The go-to-site for the news WE read. : Created and operated in USA. Contact : support@am1.news : @am1_news
AM1.NEWS: The go-to-site for the news WE read : Contact: support@am1.news : Twitter @am1_news: The Internet of Us™ : AM1.NEWS
Joe Cunningham
---
---
The mainstream media has had a largely negative response to Elon Musk taking over "their space" on Twitter. And, to his credit, he has definitely given them what they deserve at several points throughout the course of his ownership.
But trolling someone for laughs, to hit them in the ego, is vastly different than actually taking them down a notch and leveling the playing field. While Musk will troll NPR by calling them "state-affiliated media" and pulling the New York Times' verification after they declared they wouldn't pay the organization fee for Twitter Blue, Twitter's most recent actions against the subscription-based platform Substack does little to actually help Twitter and everything to strengthen those outlets.
If you weren't aware, Substack recently announced it was launching a microblogging platform as part of its growing list of features meant to help the creators there connect in new ways. As content creators – from independent journalists to authors to artists – grow, that connection with their fans incentivizes conversation, sharing, and (in the long run) more revenue for those content creators.
It's especially important for independent journalists, who work outside the mainstream media to provide reporting on subjects that the mainstream won't touch or from perspectives the mainstream will never represent. But, as progressives take over the corporate leadership in just about every industry, the use of Substack to circumvent the old ways of getting access to markets and, therefore, a fan base has been big.
But because Substack is introducing this microblogging platform, it must therefore be seen as a competitor to Twitter, which is a site dedicated to microblogging. Its very foundation is short missives and media sharing with audiences. Since Substack announced its new feature, Twitter has been drastically reducing the ability to engage with tweets containing Substack links.
You cannot Like a tweet that has a Substack link. You cannot Retweet it. You cannot reply to it. You can quote-tweet it, but no one can Like, Retweet, or Reply to that quote-tweet, either. Even clicking those links now takes you to a "This Link May Be Unsafe" page before you actually have a chance to continue.
Musk denied that Substack is being blocked in a follow-up tweet to someone noting the concerns of independent journalist Matt Taibbi.
It's blatant censorship, and it hurts everyone except the mainstream media.
Twitter, one of the easier platforms to build an audience on and to get that audience to support you, is now effectively making it impossible for Substack content creators to access their fans on Twitter. In effect, the New York Times and NPR are now made stronger despite Musk's shenanigans. The entire mainstream media establishment is now stronger as their industry's competition is neutered.
It's part of a larger problem with Big Tech and its practices in content moderation. When new outlets and services come along that counter the narrative, social media companies and the rest of the digital space's overlords to protect the narrative and keep the old models intact. Sometimes, it's on purpose. Sometimes, it's accidental. As a result, it's nearly impossible for alternatives to grow as social media is so vital to reaching audiences.
I assume that Musk isn't trying to make the mainstream media that hates him any stronger, but as his site continues to effectively de-platform Substack creators, it makes the likes of the New York Times stronger.
Note: You can use @chatbot mention tag to interact with ChatGPT language model in comments. Neither your comment, nor the generated responses will appear in "Comments" or "News & Views" streams.