THE AMERICA FIRST NEWS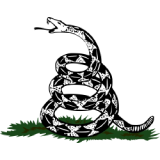 Sep 26, 2023  |  
0
 | Remer,MN
Sponsor: 
WISH-TEXT.COM
 Craft Personalized Messages With Ease! Wish It? Text It!
Sponsor: 
WISH-TEXT.COM
 Craft Personalized Messages With Ease! Wish It? Text It!
streiff
---
---
Last week, it became public that two officers in the US Army 5th Security Forces Assistance Brigade were under investigation for misconduct. The commander, Colonel Jonathan Chung, and the commander of one of the organic battalions in that brigade, Lieutenant Colonel Meghann Sullivan, have both come under official scrutiny for very different things, and very different things happened.
Let me preface this by saying a) I don't know anyone in this story, and b) the story is based on information that has appeared in the media. The Army is being closed mouth about the investigations, but they have had the opportunity to correct the record if anything has been misstated. They haven't.
Let's deal with the brigade commander first.

Public Domain Image CREDIT: US ARMY
Colonel Chung was suspended from command on April 10. In an email to his subordinates, as reported by Military.com, Chung wrote:
"I am not facing allegations regarding any illegal, immoral or unethical matters. I am facing allegations that are centered around perceived counterproductive and toxic leadership issues."
This is what the Army is investigating:
Military.com spoke with 10 soldiers who worked directly with Chung at 5th SFAB and at his previous command with 2nd Stryker Brigade Combat Team, 2nd Infantry Division. Most of them painted a picture of an abrasive leadership style from Chung that squashed unit cohesion and demoralized subordinate officers. No soldiers interviewed accused Chung of any criminal issues or sexual misconduct.
"He was the worst leader I've ever had, toxic, selfish and egotistical," one Army officer told Military.com on the condition of anonymity to avoid retaliation. "I was getting screamed at multiple times for reasons I can't understand."
It's unclear what specific instance led to Chung's dismissal. His attorney declined to provide any specifics but said the investigation revolves around accusations of counterproductive leadership.
Soldiers, including other officers who worked below Chung in the chain of command, described Chung as a perfectionist and micromanager who routinely dressed down subordinates in front of others. The public criticism was commonly known in the ranks as "The Chunger Games." He also tasked his formation with listening to his podcast about leadership lessons, sometimes requiring troops to write reports or quizzing about the material.
One commander in 5th SFAB said that Chung has an unfair reputation and that his strict leadership style simply rubs some soldiers the wrong way and that they have never witnessed Chung berating or talking down to subordinates. The commander is a supportive character witness in Chung's investigation and was put in contact with Military.com by Chung's attorney.
In one case, a soldier's chain of command, from squad leader to company commander, were brought into Chung's office to be taken to task about a soldier who was wearing mismatching socks during physical training, according to two soldiers who were at the meeting. Minor infractions, including uniform violations, are often handled by low-level, non-commissioned officers. Another commander told Military.com of an instance in which they were grilled over why a soldier left duty early for a scheduled dental appointment.
These charges from Task & Purpose, are my favorites:
One soldier said he would require people to remain at work long after their tasks were finished, and he also ran "best squad competitions" every Thursday – soldiers who did not perform well enough had to redo the competitions on Fridays.
…
Another soldier said that when a unit was filming a public affairs video showing soldiers in full battle rattle, Chung made two soldiers return to the Central Issue Facility to get new gear because they had been issued tactical vests in an older camouflage pattern.
"Col Chung told them their gear wasn't 'high speed enough.'" the soldier recalled.
Tevin, an Army veteran who asked to only be identified by his first name, recalled how Chung required subordinates to listen to his podcast and then fill out a worksheet afterward answering questions about how the podcast helped them to become better soldiers and improve their leadership skills.
This is one of COL Chung's podcasts.
Truly horrific sh**. I mean, setting and maintaining high standards and not accepting excuses is straight out of white supremacy and the patriarchy.
LTC Sullivan's case is a different category entirely.

Public Domain Image CREDIT: US ARMY
Col. Meghann Sullivan, commander of the 5th Brigade Engineer Battalion, 5th SFAB, faces allegations of assaulting at least two subordinate men and harassing several others, with some of those incidents allegedly tied to alcohol abuse, according to one of the two sources. At least one of those alleged assaults involved forceful kissing and another grabbing a man below the belt without his consent.
If she were male, you know what we'd call her, right? A sexual predator.
According to multiple reports like this from the New York Post, Sullivan remains in her position even as she is under investigation.
I'll reiterate this article is written based upon information that was uncontradicted as of the writing.
I can never write a story about the Army without telling a story about the Army. When I was a lieutenant and rifle platoon leader in 4th Battalion, 6th United States Infantry at McNair Barracks, Berlin, we had a battalion commander known behind his back to the officers as "Jaws." The troops called him "BJ," for "Black Jesus" because he "walked on water." He was no fun. The standards were high. We ran on fear and adrenalin. He once brought three officers into his office, all had been at ground zero of major f***-ups in their areas of responsibility, and told them, "if one of you f***s up again, all three of you are fired." Years later, as a major on the Army Staff, I found myself on a shuttle bus from the Pentagon to Henderson Hall (USMC HQ), and there he was. Jaws. He was grayer. He was now retired and a DOD contractor. My heart palpitated, and beads of cold sweat appeared on my forehead. With trepidation, I spoke to him. He remembered me and asked me about my career; we shot the breeze about Berlin and eventually joked about the terror he'd caused. And we went on our ways. Just like the protagonist in Johnny Cash's A Boy Named Sue, I'd not want to go through it again, but I learned a ton from him about attention to detail and high standards, and I became a much better officer for having served with him.
As much as I'd like to give you an anecdote about a female lieutenant colonel grabbing my junk, I can't. I can truthfully say I've never even had a fantasy about such a thing.
In the Army, I worked for my share of jerks (one of them, oddly enough, named Chung) and assholes. Some people who worked for me will say that I was one of them. I didn't have a problem with their behavior so long as they didn't play favorites and held themselves to the same standards. Colonel Chung has a lot of defenders, and that takes courage because by publicly and on the record defending someone accused of "toxic leadership," the Army will come after them, too. I can see why some people objected to his methods, and when they get their own brigade command, they can do things their way. Until then, these p***ies should just shut up.
While Chung was suspended from command and will probably be relieved at the conclusion of the investigation for imposing standards, Sullivan allegedly sexually harassed several subordinates and allegedly committed at least two sexual assaults. She is left in command while the charges are investigated. That is going to make it really interesting for the complainants in the meantime.
The Army is in crisis. Recruiting is in a death spiral (GAO Finds Military Has No Plan for Ongoing Recruiting Crisis, the Real Question Is Do They Care?), and I will bet that reenlistment rates will soon follow…if they aren't already there. Obeisance to Diversity, Inclusion, and Equity and Climate Change have a higher priority than training men to fight, survive, and win the first battle of the next war. In this case, we see what happens when a senior leader takes his job seriously. A handful of snowflakes complain he loses his command, and the message is sent across the Army: if you're smart, you focus on eliminating toxic masculinity and extremism and don't worry about training that may hurt feelings.
The military, in general, has been under the gun for its handling of sexual assaults. The perceived problem resulted in Congress micromanaging how the services respond. Friends tell me that the pendulum has swung from "anything goes" (if that ever existed) to the point where male leaders are reluctant to discipline female troops because everyone knows that any allegation of sexual harassment ends your career. Yet we see what happens when this leftist toy runs up against DIE. A woman officer, who is slated for big things by being selected to command a high-profile battalion, engages in what looks to be a pattern of sexual harassment and assault. When it is reported, she is left in command of the people making the complaints as the investigation proceeds. To an untrained observer, this looks like the Army is saying, "suck it up and deal with it, muppet, she's going to be a general and you're just some straight male who we can always get more of."
Note: You can use @chatbot mention tag to interact with ChatGPT language model in comments. Neither your comment, nor the generated responses will appear in "Comments" or "News & Views" streams.