THE AMERICA ONE NEWS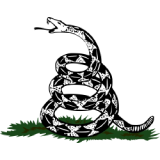 Dec 3, 2023  |  
0
 | Remer,MN
Sponsor: 
WISH-TEXT.COM
 Personalized AI Greeting and Sympathy Cards for the Social Media.
Sponsor: 
WISH-TEXT.COM
 Personalized AI Greeting and Sympathy Cards for the Social Media.
Ben Kew
---
---
Texas Governor Greg Abbott this week announced his intention to install floatable barriers in the Rio Grande to prevent illegal immigrants from crossing the river and unlawfully entering the United States.
The barrier will reportedly be 1,000 feet long and made up of connected blow-up ball-like floats, each four feet wide. These floats also spin around if someone tries to hold onto them, thus preventing people from climbing over.
"This strategy will proactively prevent illegal crossings between ports of entry by making it more difficult to cross the Rio Grande and reach the Texas side of the southern border," the governor said in a press release. "The first 1,000 feet of the marine floating barrier will be deployed near Eagle Pass."
"We can put mile after mile after mile of these buoys," he added at a press conference. "When we're dealing with gatherings of 100 or 1,000, one of the goals is to slow down and deter as many of them as possible."
The first section of the floating barrier, constructed by Cochrane USA, will cost approximately $1 million, according to Steve McCraw, who heads the Texas Department of Public Safety.
The floating barrier is part of a variety of measures Texas is employing as part of a broader effort to prevent people from crossing the border. These include sending National Guard members and state police and setting up barbed wire along the Rio Grande riverbanks. Last month, the Texas Legislature agreed to a two-year budget that includes $5.1 billion for border security.
Officials in Eagle Pass, a small-sized town that has been struggling with the influx of a substantial number of illegals, expressed their support for Abbott's initiatives.
"If this means less people will be crossing illegally through the heart of Eagle Pass, we support it," said local mayor Rolando Salinas Jr. "We want to avoid any interruption to our international bridges and our downtown businesses."
Abbott also signed off on a collection of border security bills at the Texas Capitol which were passed during the 88th Regular Legislative Session. These six bills are designed to enhance the state's efforts in safeguarding its residents from the humanitarian crisis at the U.S.-Mexico border, a situation exacerbated by Joe Biden's refusal to secure it.
He said in a statement:
Thanks to the leadership and hard work of Director McCraw, General Suelzer, and their teams, Texas has pushed back against the swell of migrants and held the line to keep people out of Texas—but there's more that needs to be done. The Texas Legislature has stepped up to make sure we continue to robustly respond to President Biden's growing border crisis, including allocating $5.1 billion for border security. Today, I am signing six bills from this year's regular session to ensure that Texas can continue to do even more to stop illegal immigration at our southern border and provide new tools to the brave men and women along the southern border to protect Texans and Americans from the chaos and crisis of the border.
In the 2022 fiscal year, which concluded last September, agents intercepted a record-breaking 2.3 million times at the southern border. In the first half of the 2023 fiscal year, the number of apprehensions reached 1.2 million, meaning this year is likely also to reach a record high.