THE AMERICA ONE NEWS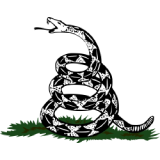 Dec 11, 2023  |  
0
 | Remer,MN
Sponsor: 
WISH-TEXT.COM
 Personalized AI Greeting and Sympathy Cards for the Social Media.
Sponsor: 
WISH-TEXT.COM
 Personalized AI Greeting and Sympathy Cards for the Social Media.
Becca Lower
---
---
The last we heard from the calm, cool, and collected minds running the White House while President Joe Biden does whatever he does almost every weekend in Maryland, the Biden Administration and House Democrat leaders were ready to blow up the debt ceiling talks on Friday, over Republicans' suggestion of adding modest work requirements for able-bodied adults—who don't have children to care for and seek financial help from American taxpayers. This followed Treasury Secretary Janet Yellen giving a new deadline of when (supposedly) the U.S. will run out of time to raise the debt limit on the nation's credit cards.
But as several members of the House Freedom Caucus have pointed out, including Rep. Chip Roy of Texas, that isn't the only disagreement between Democrats and Republicans here.
Enter the late entrant in the Thunderdome (rest in peace, Tina Turner!): Arizona Senator Kyrsten Sinema (I). And according to a report by Axios, her contribution might lie in bringing together the disparate sides of an issue I'll admit I've never heard of—permitting reform:
Why it matters: Her late entrance is a sign that negotiators are willing to explore new avenues to resolve thorny issues before June 5, the new deadline from Treasury Secretary Janet Yellen for when the U.S. government will run out of money.
Permitting reform — a catch-all category that includes both Republican and Democratic plans to improve energy production and transmission — is emerging as a tough-to-resolve disagreement between the White House and congressional negotiators.
Republicans want to change the National Environmental Policy Act (NEPA) with the goal of cutting red tape for oil and gas companies when they develop new projects. Democrats want to make it easier for solar and wind farms to access transmission lines.
Here's more about the differing plans on how to reform energy policy:
Go deeper: On energy permitting revisions, Rep. Garret Graves (R-La.), a top McCarthy negotiator, have made NEPA reform a priority.
Democrats, for the most part, oppose significant changes to NEPA, but they do want to make it easier for renewable energy sources to plug into the electricity grid.
Sen. John Hickenlooper (D-Colo.) and Scott Peters (D-Calif) are pushing legislation that would incentivize the construction of new transmission lines and require different power regions to have the capacity to transfer up 30% of their electricity to each other.
Sinema wants to explore ways to lower that 30% power-sharing requirement, which would make the transition slower, but easier for the energy industry.
So, what's the problem? The Democrats "are privately concerned that her 11th-hour effort to save the day will water down key green energy provisions." Keep in mind that the senator's former Democrat colleagues have long memories—they're not going to soon forget how it was her vote that helped to doom the "Build Back Better" plan. And progressives back in Arizona are pulling out all the stops, in hopes of pushing Sinema out of the field for her re-election to the Senate — if she decides to run, that is.
Since it's the weekend, let's hear from the late diva Tina, who once sang about not needing heroes. We don't need one now, either, in this debt limit showdown.