THE AMERICA FIRST NEWS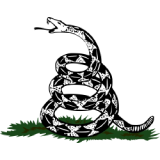 May 28, 2023  |  
0
 | Remer,MN
AM1.NEWS
The American Majority
The go-to-site for the news WE read. @am1_news
The go-to-site for the news WE read. : Created and operated in USA. Contact : support@am1.news : @am1_news
AM1.NEWS: The go-to-site for the news WE read : Contact: support@am1.news : Twitter @am1_news: The Internet of Us™ : AM1.NEWS
Susie Moore
---
---
Welcome to the RedState Weekly Briefing  — where we take a quick look at the week's most viewed stories in case you missed any of them. Grab a cup of coffee and sit down with this 21st Century Weekend Edition of your favorite (online) publication!
#1 – The John Fetterman Situation Just Got Much Weirder — by Bonchie
I told you things were getting weird. The New York Times wrote a full spread actually suggesting that it is normal for a senator to co-sponsor legislation that he's not even aware of. That's the best defense they could come up with for a guy who not only can't perform the duties of his office, but can't even hold a conversation with someone.
The entire point of electing a representative is that they make decisions in the interests of their constituents. In all my time covering politics, I have never once heard of a Senate staff co-sponsoring legislation for their boss without his or her knowledge. That's so insane and contrary to the electoral system as to be scandalous all on its own. We aren't supposed to be a government run by staff proxies. US senators are expected to carry out basic duties, and one of those is being aware of bills they are sponsoring.
#2 – Panic in D.C.: Garland Tells Whopper of a Lie, Proving Why Tucker's J6 Coverage Was So Important — by Nick Arama 
They are truly panicking that the narrative is becoming unhinged when it comes to Jan. 6, that people are seeing that there are other takes, apart from the cherry-picked narrative of the Jan. 6 Committee and the Democrats which was all about using the riot to attack former President Donald Trump and affect the midterms. Among the people the show reached was Twitter head Elon Musk, he saw the points being made.
But while Schumer and Kinzinger were certainly deplorable with their remarks on the day, it may be Attorney General Merrick Garland who had the worst lie. He was asked by a reporter during a press briefing what he thought about Carlson's coverage. Listen, as even now, Garland lies. He talks about officers assaulted on "that day" and then says, "Five officers died."
#3 – Manchin Throws Biden Under the Bus as Internal Admin Memo Makes Stunning Admission — by Nick Arama 
I welcome him calling it out now, but he should have known that they are placing their radical agenda above everything else — that isn't new. It's what animates everything they do, whether it makes any sense or not, however much it might hurt us both at home and in the face of our enemies who are not inhibited by such nonsense. Meanwhile, Joe Biden will lie and say he is doing everything he can to reduce gas prices and help our energy security.
But there's no question that Manchin is madder than a wet hen, and, at least at this moment, he is not supporting Joe Biden when he is asked about him running again.
#4 – Woody Harrelson Keeps Giving the Modern Left More Reasons to Hate Him — by Brandon Morse 
Harrelson recently earned America's respect again when he hosted Saturday Night Live and gave an opening monologue that would incite waves of controversy from the mainstream left and uproarious applause from everyone else.
Within the speech, Harrelson tells people he read the craziest script that contained a plot where the largest drug cartels in the world unite to buy up the media and the politicians and force people to stay locked up in their homes and can only come out if they take the cartel's drugs in perpetuity. Obviously, Harrelson was speaking of the lunacy that was the pandemic lockdowns and mandatory vaccinations from the Biden administration.
#5 – The Real Problem With Tucker Carlson's January 6 Footage — by Kira Davis 
McConnell may have thought he was simply saying he thinks the Capitol protests were a Very Bad Thing™, but I heard what he (and so many others like him) really thinks. He means he didn't like THE STORY Tucker Carlson was telling with the new footage. THE STORY already had its tellers. THE STORY had already been framed. THE STORY had already been written. How dare Carlson come in with rewrites? Who approved him to retell THE STORY?
And isn't that the big takeaway here? McConnell basically admitted that the J6 footage we've been seeing for two years is really a story, and not an objective set of facts. If it had been just the facts, there wouldn't be any controversy about the new footage being released. It never would have been secret in the first place. Like old Twitter threatening to benevolently "add context" to Trump's tweets for the benefit of their incurious audience, McConnell and company have decided for the rest of us how January 6, 2021 at the U.S. Capitol should be viewed and observed.
Note: You can use @chatbot mention tag to interact with ChatGPT language model in comments. Neither your comment, nor the generated responses will appear in "Comments" or "News & Views" streams.