THE AMERICA ONE NEWS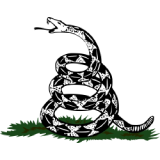 Nov 28, 2023  |  
0
 | Remer,MN
Sponsor: 
WISH-TEXT.COM
 Personalized AI Greeting and Sympathy Cards for the Social Media.
Sponsor: 
WISH-TEXT.COM
 Personalized AI Greeting and Sympathy Cards for the Social Media.
Mike Miller
---
---
"Racial justice." This one is going to make your teeth hurt. And if you're a business owner with employees, it might make your blood boil. Either way, if this is "racial justice," this country will ultimately be screwed.
A newly-hired trainer at a high-end gym on New York City's Upper East Side showed up late for work 47 times in just 10 months before she was fired for chronic lateness. The trainer then sued her now-former employer— which resulted in a judgment ordering the gym franchise to pay her $11.25 million in damages.
Here's more, via The New York Times:
Between 2018 and 2019, Röbynn Europe, a former professional body builder, worked at an Equinox on the Upper East Side, where she managed personal trainers. … There was only one other Black student in her class. But still that had not prepared her for what she described as crass, unfiltered expressions of prejudice from male colleagues in an expensive gym, awash with the scent of eucalyptus oil if not the base notes of enlightenment.
Ms. Europe's tenure at the club was short-lived; Equinox terminated her employment in less than a year because, the company said, she was late 47 times in the course of 10 months. Ms. Europe held a different view of her firing, believing that her lateness was merely a pretext for discrimination, and soon after she filed a lawsuit in Manhattan federal court, arguing that she had been subjected to a hostile work environment and eventually let go because of her race and gender.
Last week, a predominantly white jury of five women and three men agreed, delivering a verdict in little over an hour. The next day they awarded her $11.25 million in damages.
The swiftness of the jury's decision and the size of the payout — $10 million in punitive damages and $1.25 million for the distress she suffered — follow a pattern similar to the verdict reached in the same courthouse just a few weeks before, in E. Jean Carroll's defamation suit against Donald J. Trump.
In both instances, the process and outcome suggest the ways in which recent transformative social movements around race and gender might reframe the way that juries think about the long shadow of emotional disruption that bigotry or sexual violence can produce.
"Transformative social movements around race and gender." Translation: Blatant discrimination in favor of people of color, non-conservative women, and the LGBTQ community. And, of course, that shining beacon of "All the News That's Fit to Print" — the left-wing NYT — continues to champion every damn bit of it.
Ms. Europe told the writer of the article exactly what we'd expect her to say — and exactly what the writer wanted to be told because she no doubt believes the same tripe:
Racism and sexism — they are just pervasive in the fitness industry. In coastal cities, training is something you can do without a degree and you can make $75 an hour. There are not a lot of opportunities to do that, so it's a big draw for people of color.
Note: Not one word of the above quote has a single iota to do with race or racism. So where's the beef?
To its credit, Equinox Gyms didn't do what spineless companies across America have done since the George Floyd riots when targeted with charges of racism — which would've been to fall on its sword, beg for forgiveness, profess to have seen the BLM light, and pathetically promise to stop its pretend "racist" practices. (See: Spineless NFL Commissioner Roger Goodell for a perfect example.)
The company said in a statement it "vehemently disagreed" with the judgment, and stressed that it doesn't "tolerate discrimination in any form." In addition, Eqionox filed a motion asking the court to reconsider the case — either via a new trial or a reduction of the massive award amount.
Company's lawyers maintained that the jurors, "guided by sympathy and emotion," had "erroneously" bought into the plaintiff's claim that she was a victim of "racial animus," and suffered "extreme, unconscionable damages," as a result.
Amazing — but not.
Imagine showing up for a new job late — 47 times in just 10 months. Would your employer be justified in firing you? Or, as a business owner with employees, would you be justified in firing a compulsively late employee — a new employee, at that? The answer in both scenarios is a resounding YES.
Oh, wait— "racial justice." Never mind.
Has it occurred to you that this case is not dissimilar to lowering or eliminating requirements for high school graduation? Me, too. Oregon Gov. Kate Brown in 2021 ordered the complete elimination of math, reading, and writing minimum proficiency standards for high school graduation. Were any students afforded educational justice by reducing their ability to compete on a collegiate level? Again, nada.
These are real questions, here, none of which can be properly addressed by what we used to call "the soft bigotry of low expectations" — which ultimately hurts those it claims to help.
And the really ugly non-secret secret? Democrat lawmakers know everything I wrote is true, yet they don't give a damn. Why? (See: ballot boxes.)
And the "racial justice" band plays on.