THE AMERICA ONE NEWS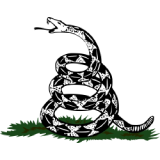 Dec 3, 2023  |  
0
 | Remer,MN
Sponsor: 
WISH-TEXT.COM
 Personalized AI Greeting and Sympathy Cards for the Social Media.
Sponsor: 
WISH-TEXT.COM
 Personalized AI Greeting and Sympathy Cards for the Social Media.
Nick Arama
---
---
Bud Light and Target still don't seem to be able to dig themselves out of the hole that they got themselves into.
As I wrote on Thursday, Bud Light is continuing its nightmare plunge, so much so that they've now tumbled out of the "number one beer in America" spot. It's been taken over by Modelo Especial. All their competitors have gained ground. Now, most distributors believe the problems will continue for several months at least, with some believing that Bud Light will never be able to recover some of the customers that they have lost.
Target stock also has continued to take a huge dive since the middle of May when they became embroiled in a controversy over pushing LGBTQ items targeting children. And it doesn't look like they're done yet.
They've already faced two downgrades. But now, they just got another one from Citi analysts including Paul Lejuez, who just moved Target from buy to neutral, due to "diminishing store traffic." On top of that, Lejeuz said on Friday that Walmart would begin "gobbling up" Target's market share.
Considering the competitive landscape, "We believe Walmart is likely to continue gaining market share, and Target's high exposure to discretionary sales will not serve them well in the current macro backdrop," Lejuez said in the note.
"Despite the recent stock pressure, we cannot recommend investors buy the stock given these dynamics and now believe the risk, reward is more balanced, but risk is more to the downside near term," he continued.
He also pointed to them losing 13.9 percent of in-store traffic in the last week of May. Not a good look for Memorial Day, and as we're going into the summer.
As we reported, they faced downgrades from KeyBanc and from JPMorgan. JPMorgan specifically cited the "recent company controversies" in their downgrade, and noted that could lead to continued lingering share loss with "back to school" around the corner. So it sounds like they think it's going to continue for a while.
Target stock has fallen by 3.1 percent in the last five days to Friday; they're now at 126.99.
They've also lost more than $15 billion in market capitalization, dropping from 74.29B on May 17, to 58.61B on June 9. You can see from the chart what a severe drop that has been over the past three weeks.
They haven't helped themselves, as more information has come out about what kind of political causes they support or fund, including a group that wants to close Mount Rushmore—calling it a symbol of "white supremacy"—and making attacks on the military. The more the boycotters see, the more they want to continue boycotting. Even podcasters like Joe Rogan are calling out their "woke" actions, saying Americans think it's "enough."
Not only aren't Americans letting up when it comes to Target and Bud Light, but each of those companies has competition that will take them down, between Modelo Especial, which moved into first place, and Walmart. As Elon Musk and Shark Tank's Kevin O'Leary observed the next thing to come is going to be the shareholders sounding off and maybe taking legal action for such losses.