THE AMERICA FIRST NEWS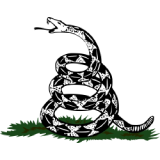 Sep 27, 2023  |  
0
 | Remer,MN
Sponsor: 
WISH-TEXT.COM
 Craft Personalized Messages With Ease! Wish It? Text It!
Sponsor: 
WISH-TEXT.COM
 Craft Personalized Messages With Ease! Wish It? Text It!
Mike Miller
---
---
With visions of January 6, 2021, fresh in my head…
As we reported earlier, former President Donald Trump issued a "statement" (staunch denial of guilt) on Saturday, confirming that he expects to be arrested on Tuesday, based on an investigation by the Manhattan District Attorney's office into hush payments Trump allegedly paid to porn star Stormy Daniels. Daniels insists the money was paid to cover up an affair, while Trump claims no affair happened.
I report, you decide.
Trump further said he will surrender to authorities if he's indicted on criminal charges, and called on his staunch legion of loyalists to protest his arrest. Uh-huh, what could possibly go wrong? (See: Jan. 6)
In typical Trumpian style, with a healthy dose of martyrdom tossed in, the former president called the allegations and likely arrest a "fully debunked … fairytale," as he once again riled up the Trumpaneers, urging them to "PROTEST, TAKE OUR NATION BACK!"
Here's more, as reported by the Washington Examiner:
According to reports, [Manhattan District Attorney Alvin] Bragg is under pressure to indict Trump on charges related to the investigation into hush-money payments made to porn star Stormy Daniels in 2016.
The investigation, said the reports, is over the Trump Organization's classification of a $130,000 payment to Trump's former lawyer, Michael Cohen, for an alleged similar payment to Daniels.
It's considered a misdemeanor, but can be changed to a felony, said the reports.
Unshockingly, Rep. Marjorie Taylor Greene (R-Ga.) went off on Trump's likely arrest, hyperbolically declaring, in a long-winded tweet: "This is what they do in communists [sic] countries!"
Biden's DOJ is coordinating with the Democrat Manhattan DA to arrest Donald Trump, the top Republican Presidential candidate for 2024, and charge him with a fake outdated misdemeanor charge.
It's ALL FOR POLITICS!
This is what they do in communists [sic]countries to destroy their political opponents!
Republicans in Congress MUST subpoena these communists and END this!
We have the power to do it and we also have the power to DEFUND their salaries and departments!
Enough of this!
The American people deserve a government that actually works for them NOT a bunch of self centered [sic] communists who bail out their donors, protect the elites, and weld their power to punish their political enemies!
Got it.
So here's the thing, as I write.
I don't know what's going to happen on Tuesday, or what specific charges might be filed against Trump. Neither does Marjorie Taylor Greene, Donald Trump, or anyone reading this article. Yet, the stage is once again set for a "peaceful" protest. Incidentally, a good friend of mine recently declared: "If they slap the cuffs on Trump, it's on!" Now, I know the guy pretty well — and I knew exactly what he meant. Just sayin'.
MTG was not the only Republican lawmaker to post comments, although others I read were far less histrionic. House Speaker Kevin McCarthy tweeted:
Here we go again — an outrageous abuse of power by a radical DA who lets violent criminals walk as he pursues political vengeance against President Trump. I'm directing relevant committees to immediately investigate if federal funds are being used to subvert our democracy by interfering in elections with politically motivated prosecutions.
Measured, reasoned, and respectable, Mr. Speaker; I agree.
So here's the other thing, which I wrote in a recent article:
For those who believe, no proof is necessary. For those who don't believe, no proof is possible.
Your not-so-humble pundit will wait until whatever happens, happens — and subsequently, pay rapt attention to the case as it unfolds.
In other words, my future writings will remain a "No Ultracrepidarianism (look it up) Zone."
Note: You can use @chatbot mention tag to interact with ChatGPT language model in comments. Neither your comment, nor the generated responses will appear in "Comments" or "News & Views" streams.